Lost In The Woods by Weezer | Lyrics with Guitar Chords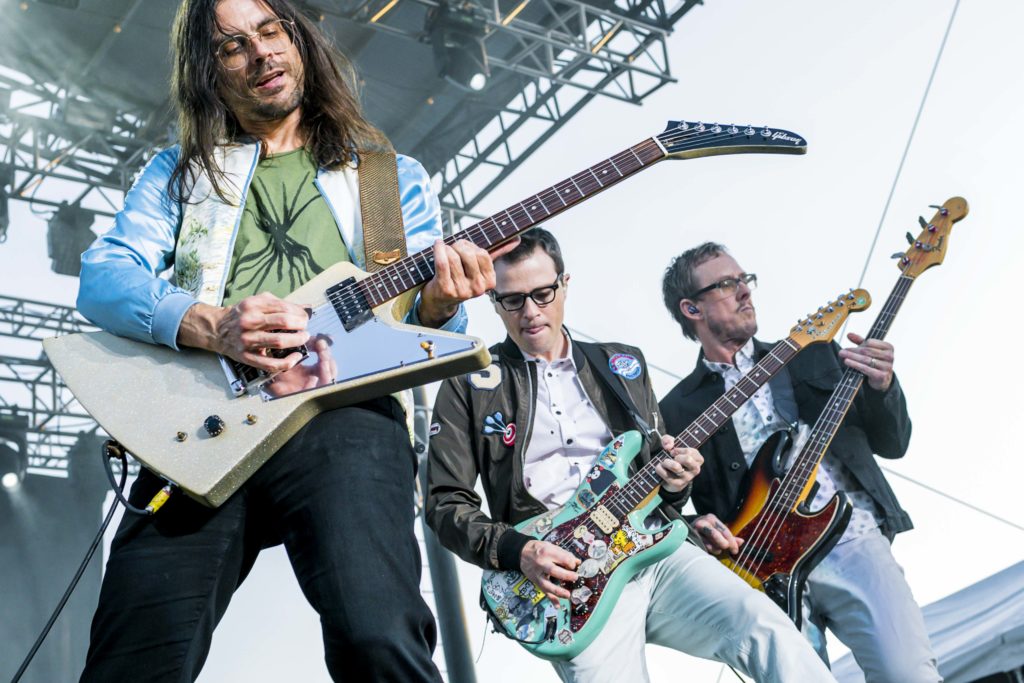 Lost in the Woods by Weezer was written by Robert Lopez and Kristen Anderson-Lopez featured in the 2019 animated Disney film Frozen 2.
You can learn to play hundreds of popular songs with guitar chords, lyrics and a strumming trainer directly in the Uberchord app.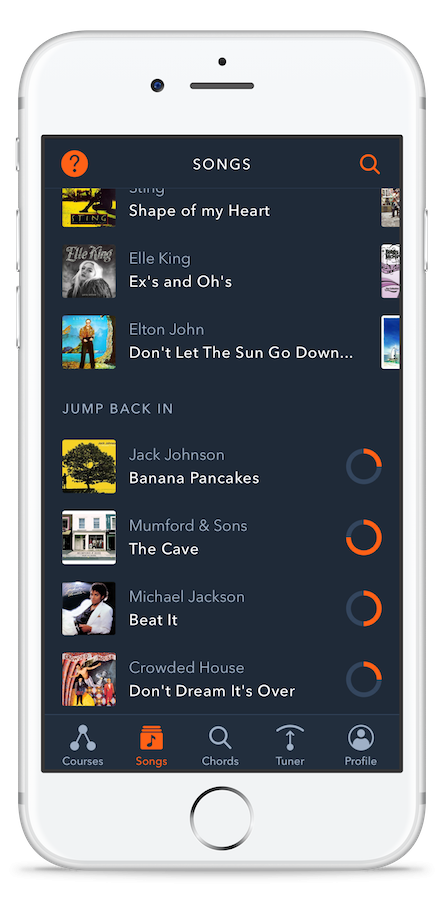 Key of the Song: G sharp major
The original key for Lost In The Woods by Weezer is G sharp major.
Guitar Chords for Lost In The Woods by Weezer
Video Lesson
Lost In The Woods by Weezer – Lyrics with Guitar Chords
[Intro]
|Ab   |Db  E|Ab Ab7 |Db
 
[Verse 1]
              Ab    Eb
Again, you're gone
                                  C7
Off on a different path than mine
         Fm
I'm left behind
          Bbm             Eb   Db
Wondering if I should follow
    Eb     Ab
You had to go
        Eb                   C
And, of course, it's always fine
  Fm                   Bbm              Eb
I probably could catch up with you tomorrow
 
 
[Pre-Chorus]
       F            Bb
But is this what it feels like
      Am      Bb
To be growing apart?
         Db           Bbm
When did I become the one
             Ebsus4       Eb
Who's always chasing your heart?
 
 
[Chorus 1]
      B               G#m
Now I turn around and find
     C#m7        F#
I am lost in the woods
         D#m             E
North is south, right is left
     C#m
When you're gone
F#      B                G#m
I'm the one who sees you home
            C#m7        F#
But now I'm lost in the woods
                      B            E
And I don't know what path you are on
                Ab
I'm lost in the woods
 
 
[Verse 2]
Db      Ab
Up 'til now
    Db              Eb          C
The next step was a question of how
        F                Bbm7           Eb
I never thought it was a question of whether
       F    Bbm
Who am I,
   Eb           Ab
If I'm not your guy?
         Db    Bbm           Gm
Where am I, if we're not together
   G
Forever?
 
 
[Chorus 2]
          C               Am7
Now I know you're my true north
            Dm7         G
'Cause I am lost in the woods
      Em           F
Up is down, day is night
            Dm
When you're not there
G   C                 Am
Oh, you're my only landmark
       Dm7           G
So I'm lost in the woods
             C         F
Wondering if you still care
 
 
[Bridge]
         Dm7
But I'll wait
      F
For a sign (For a sign)
          C
That I'm your path
               Am
'Cause you are mine (You are mine)
     Dm7
'Til then
     G
I'm lost in the woods
 
 
[Outro]
C
Lost in the woods (Lost, lost)
 
In the woods, in the woods (Lost in the woods)
     F            Ab
I'm lost in the woods
           Am
Lost in the woods (Lost, lost)
 
(Lost)
    Ab                  C
I'm lost in the woods