Crawlin King Snake by John Lee Hooker | Lyrics and Guitar Chords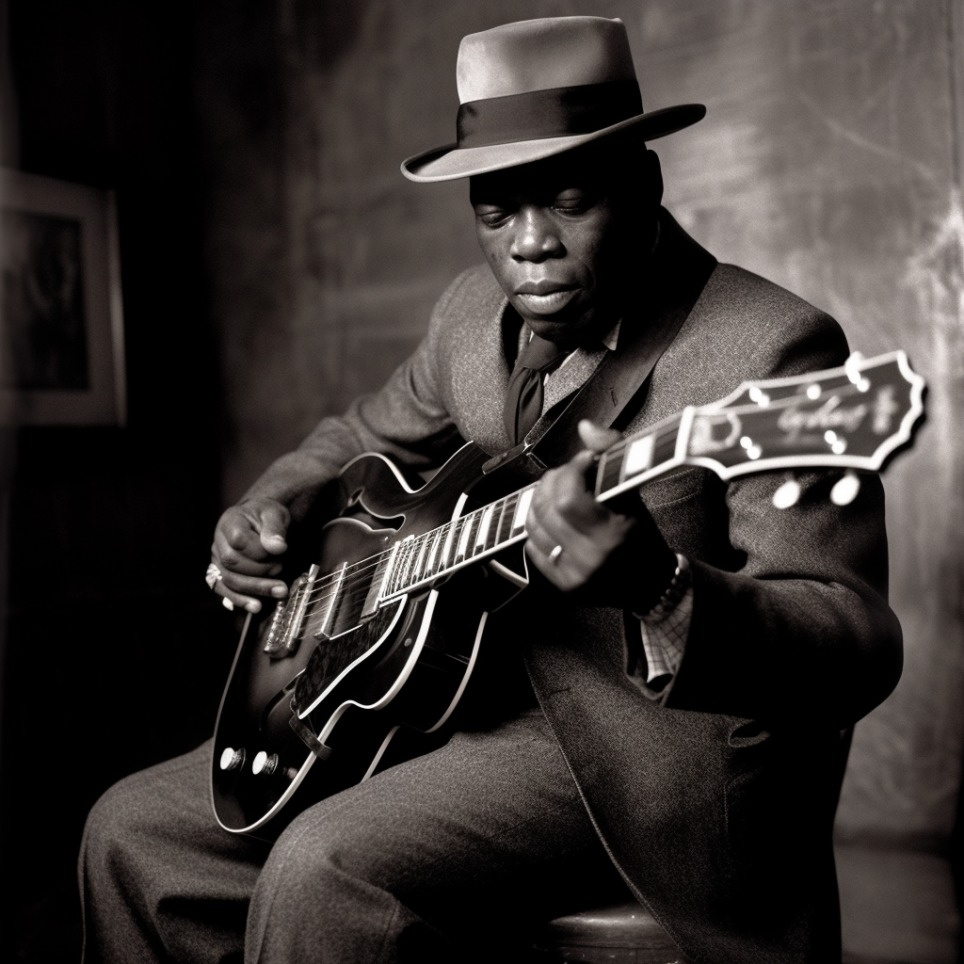 Crawlin King Snake is a blues standard that has roots all the way back to the 1920s. Many versions of the song were recorded before the first iteration of this song's title appeared in a version by Big Joe Williams. Hooker started performing the song when he moved to Detroit in the 1940s and later recorded his own version, which has become one of the most popular iterations. 
Embarking on the mesmerizing world of blues, guitar enthusiasts often come across tracks that are steeped in history and raw emotion. "Crawlin' King Snake" by John Lee Hooker is one such gem. With roots tracing back to the early Delta Blues era, this song is a masterclass in authentic blues guitar playing. John Lee Hooker, known for his signature open-tuned guitar style, brings an unparalleled depth to this track. As you delve into the rhythmic patterns and the hypnotic groove, there's much to learn about the nuances of blues guitar and the legacy of one of its greatest exponents. Beyond the instrumentals, the song's evocative lyrics, brimming with symbolism, offer a peek into the thematic richness of traditional blues. For those eager to hone their blues guitar skills, "Crawlin' King Snake" presents not just a musical challenge but also an immersive journey into the heart of the blues. Whether you're a newbie or a seasoned player, this track is a timeless reminder of the power of raw, emotive guitar-playing that resonates across generations.
You can learn to play the chords you need to play Crawlin King Snake by John Lee Hooker with the Uberchord app. This app features a guitar chord trainer and a strumming trainer. It listens to your guitar chords and gives you visual feedback in real-time in case you make a mistake.
Key of the Song:
The original key of Crawlin King Snake by John Lee Hooker is in A major.
Guitar Chords for Crawlin King Snake by John Lee Hooker
The chords in this song are an unusual combination for the blues as they don't follow the 12 bar format. However, many of these chord shapes are still within reach for a beginner. As stated in other lessons, if you know the fingerings well enough you should have no problem picking this song up very quickly.
Video Lesson
Crawlin King Snake by John Lee Hooker – Lyrics with Chords
[Intro]


Am

 

D

 

Am

  

Am


 


[Verse]


A

                                               

Am

       

A




You know I'm a crawlin' king snake, baby, and I rules my den


A

               

C

       

A




You know I'm a crawlin' king snake, baby, and I rules my den


A

                

C

                 

A

                   

Am

   

A




I don't want you hangin' around my mate; wanna use her for myself


 


[Verse]


A




You know you caught me crawlin', baby, when the,


B




when the grass was very high


B




I'm just gonna keep on crawlin' now, baby, until the day I die


B

  

A

                               

D

     

A




Because I'm a crawlin' king snake, baby, and I rules my den


A

              

D

                 

A

                       

Am

         

A




Don't want you hangin' around my mate; wanna use her for myself


 


[Verse]


B




You know I'm gon' crawl up to your window, baby


Ab

             

B




Wanna crawl up to your door;


B




you got anything I want, baby?


Ab




Wanna crawl up on your floor


Ab

  

A

                                    

B

     

Am




Because I'm a crawlin' king snake, baby, and I rules my den


 


[Verse]


A




You know you caught me crawlin', baby,


A

                                 

Am




when the, when the grass was very high


Fm

                     

A




I'm just gonna keep on crawlin' now, baby,


C

               

A




until the day I die


A




Because I'm a crawlin' king snake, baby,


A




and I rules my den


 


[Outro]


A

 

A

 

A

 

Em