Not sure about the reviews but you have to practice. This supports that fully. As a beginner this has been a great app.
Three steps to success
Real-time feedback
Learn guitar with real-time feedback and personal progress statistics. Uberchord listens to you play and seamlessly adapts to your skill level. It's fun and incredible effective.
Get Uberchord for iPhone
This app has helped me learn a lot easier than all of the other apps and videos I've tried. It deserves five stars.
The Chords
Learn and master guitar chords with real-time feedback on your fingering, accuracy and timing.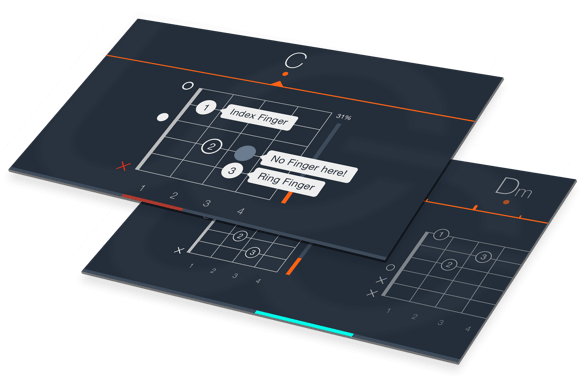 The Rhythm
Learn strumming and rhythm patterns with the world's first interactive strumming trainer. Your timing will be spot on in no time.
The Song
Uberchord's brand new song trainer teaches you your favorite tunes step by step, making sure you learn at the right pace.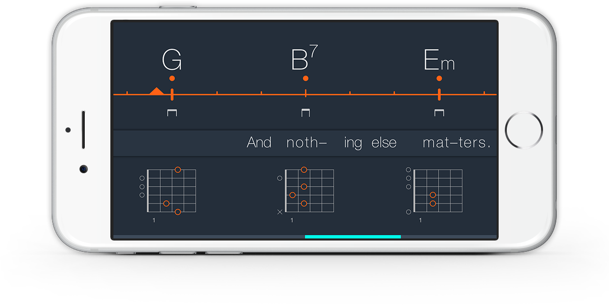 Your Success
Earn picks, experience points and keep track of your progress.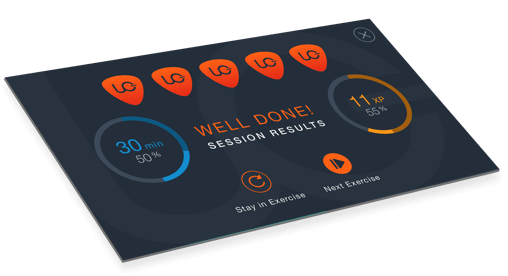 Yellow

House of The Risin' Sun

Viva La Vida

Summer of '69

Everybody's Changing

Be Like That

Pompeii

Things We Lost In the Fire

Believe

Ain't No Sunshine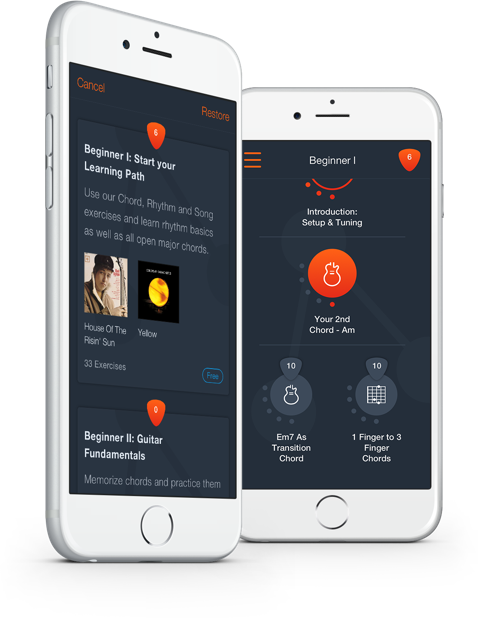 The all new Uberpath
Unlock your next level!
This is Uberchord's all new personal learning experience with your favorite songs and unlockable challenges. And it grows with your abilities.
Get Uberchord for iPhone
Superb!!! Don't forget to allow access to your mic.
Changing the way we learn music instruments
Personal Training
Your daily guitar workout
Commit to a daily practice routine, set yourself goals and monitor your progress with statistics and reminders. Your personal workout program continuously adapts to your progress. One click and you are making music.
Get Uberchord for iPhone
I've never touched a guitar before but always wanted to learn. This app is the best route for beginners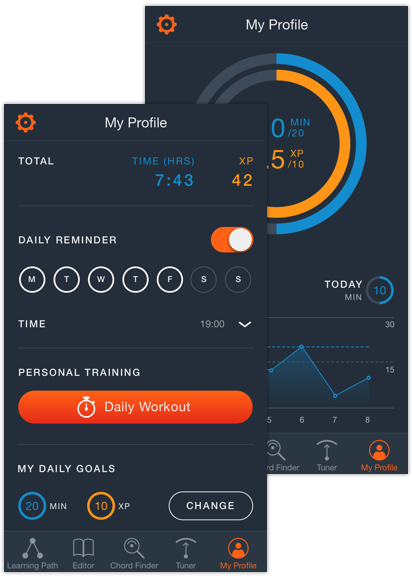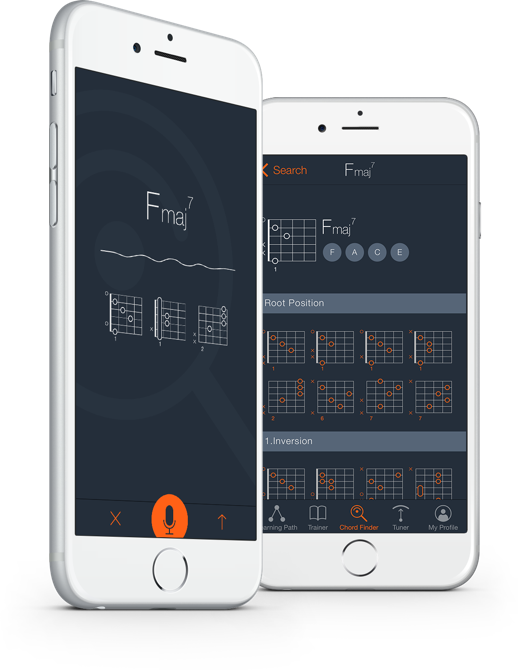 Chord recognizer
Cutting edge
Uberchord uses the iPhone's built-in microphone to recognize chords in real-time, including evil Jazz chords you've never heard of. If you can play it, Uberchord will know it.
Get Uberchord for iPhone
Never learned guitar before this app... so far so good. No complaints.
Chord finder
Find any chord, in 19 tunings
Using the powerful Chord Finder, you can easily look up voicings for virtually any guitar chord.
Get Uberchord for iPhone
Bought a guitar and barely ever played it. Picked it back up after I found this app!
Our chord finder is also available as a web app.
GO TO CHORD FINDER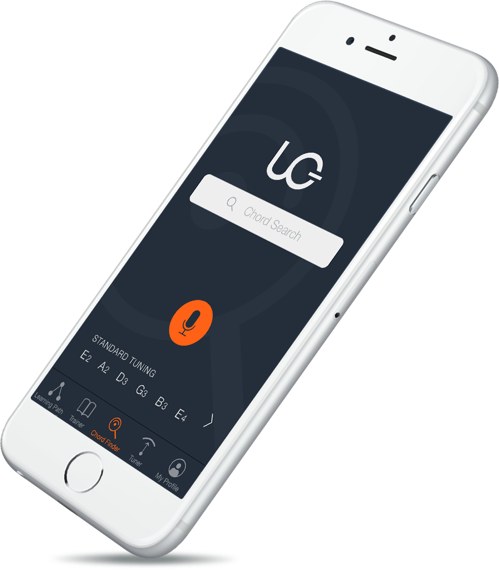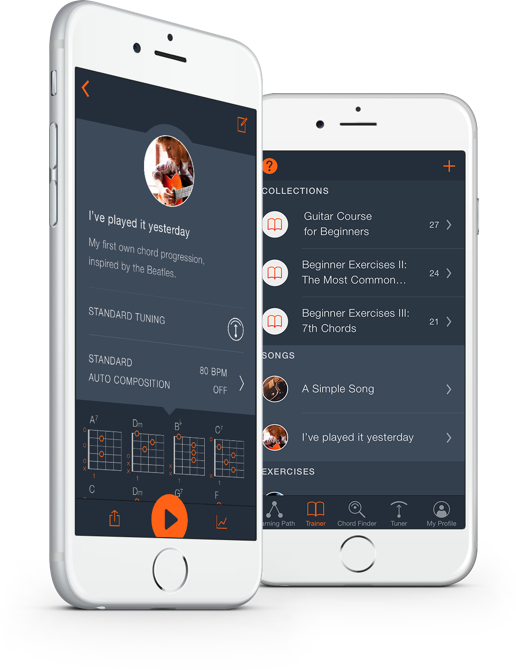 Lesson Editor
Create your own content
Use the Lesson Editor to easily create your own songs or build your own exercises. Instantly share your creation with family, friends or your students.
Get Uberchord for iPhone
Really good app for learning, it gives great feedback and motivation. It also has a chord dictionary and tuner. This app is truly a beauty to have.
High Precision Tuner
Fast, precise, stable
Save time by tuning your guitar with the built-in high precision tuner.
Get Uberchord for iPhone
In less than 30 minutes I was playing my first ballad. Could not believe it. GREAT way to practice. No instructors...just you, your guitar, and Uberchord!!!