Three steps to success
Real-time feedback
Learn guitar with real-time feedback and personal progress statistics. Uberchord listens to you play and seamlessly adapts to your skill level. It's fun and incredible effective.
Get Uberchord for iPhone
I can't afford lessons even though I work two jobs, thanks America, so I picked up this app.i can't get the hang of DSus chord but I'm trying! Lol! The app is patient enough, if not a bit pushy! Lol
The Chords
Learn and master guitar chords with real-time feedback on your fingering, accuracy and timing.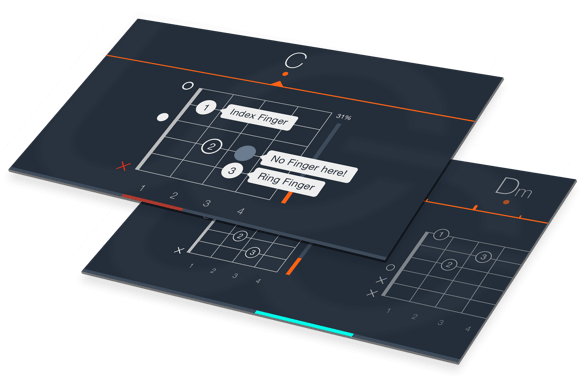 The Rhythm
Learn strumming and rhythm patterns with the world's first interactive strumming trainer. Your timing will be spot on in no time.
The Song
Uberchord's brand new song trainer teaches you your favorite tunes step by step, making sure you learn at the right pace.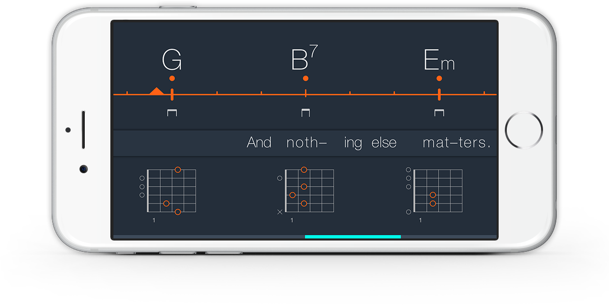 Your Success
Earn picks, experience points and keep track of your progress.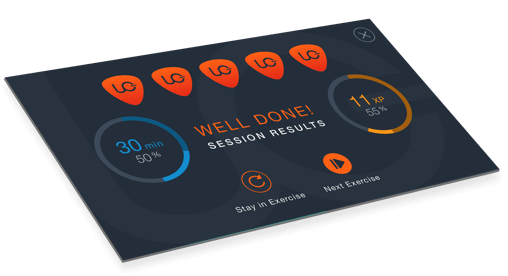 Yellow

House of The Risin' Sun

Viva La Vida

Summer of '69

Everybody's Changing

Be Like That

Pompeii

Things We Lost In the Fire

Believe

Ain't No Sunshine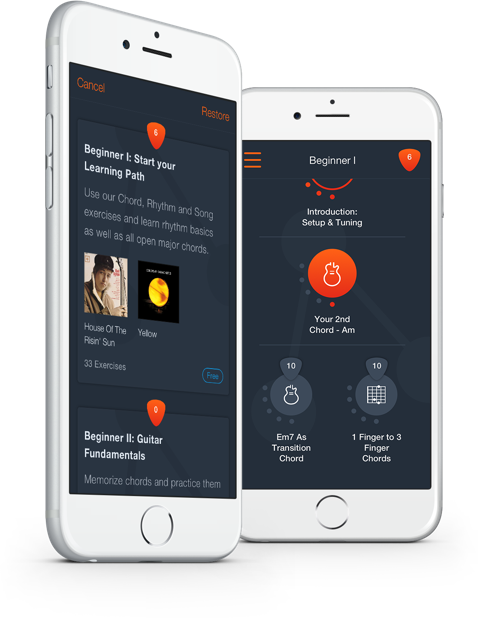 The all new Uberpath
Unlock your next level!
This is Uberchord's all new personal learning experience with your favorite songs and unlockable challenges. And it grows with your abilities.
Get Uberchord for iPhone
This is a GREAT app for a quick daily maintenance on chords! 👍🏻👍🏻
Changing the way we learn music instruments
Personal Training
Your daily guitar workout
Commit to a daily practice routine, set yourself goals and monitor your progress with statistics and reminders. Your personal workout program continuously adapts to your progress. One click and you are making music.
Get Uberchord for iPhone
Simply awesome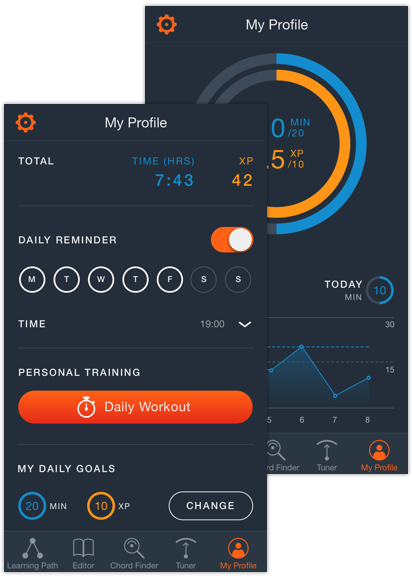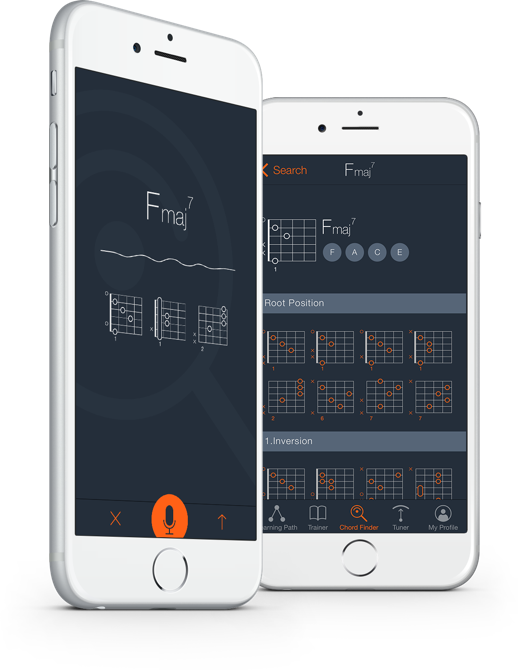 Chord recognizer
Cutting edge
Uberchord uses the iPhone's built-in microphone to recognize chords in real-time, including evil Jazz chords you've never heard of. If you can play it, Uberchord will know it.
Get Uberchord for iPhone
I've never played before picked up a guitar downloaded this app and already making headway very nice app.
Chord finder
Find any chord, in 19 tunings
Using the powerful Chord Finder, you can easily look up voicings for virtually any guitar chord.
Get Uberchord for iPhone
Good learning tool with metronome support and backing tracks. Accurate when listening to guitar and providing feedback, I am enjoying relearning guitar with this app more than expected
Our chord finder is also available as a web app.
GO TO CHORD FINDER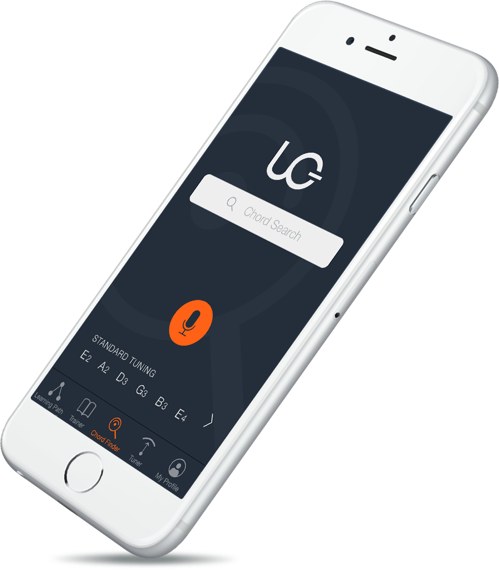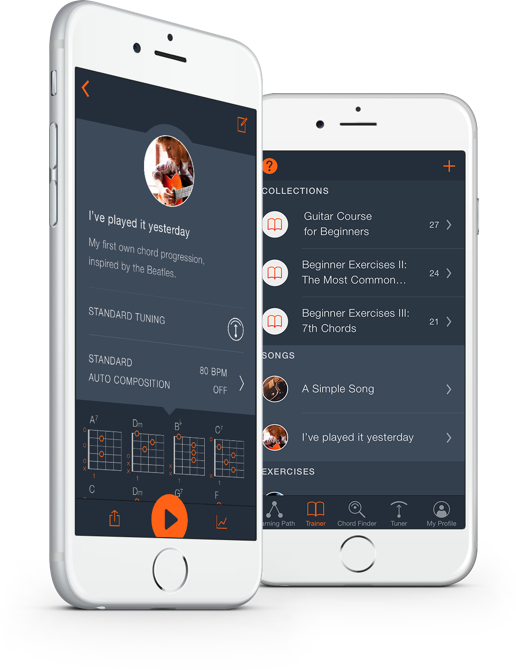 Lesson Editor
Create your own content
Use the Lesson Editor to easily create your own songs or build your own exercises. Instantly share your creation with family, friends or your students.
Get Uberchord for iPhone
Really easy to follow and learn
High Precision Tuner
Fast, precise, stable
Save time by tuning your guitar with the built-in high precision tuner.
Get Uberchord for iPhone
The best AI music learning app I found so far.