Guitarists, do yourself a favor, get this app.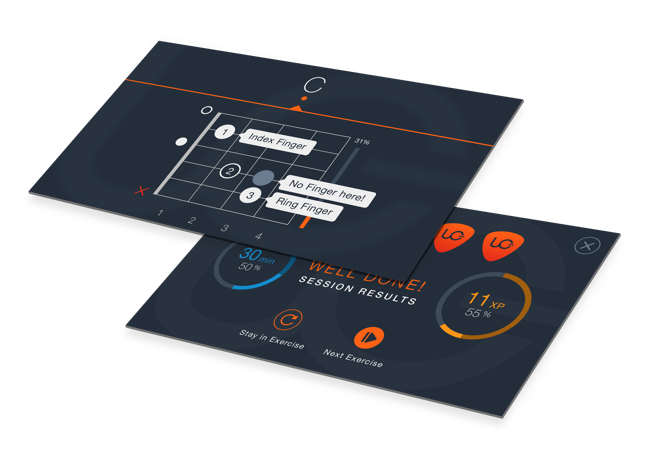 Chord Trainer
Real-time feedback
Practice guitar chords with real-time feedback and get personal progress statistics. Uberchord listens to you play and seamlessly adapts to your skill level.
Get Uberchord for iPhone
Chords chords chords! If you want an app to help build your chord switching and rhythm, this is it!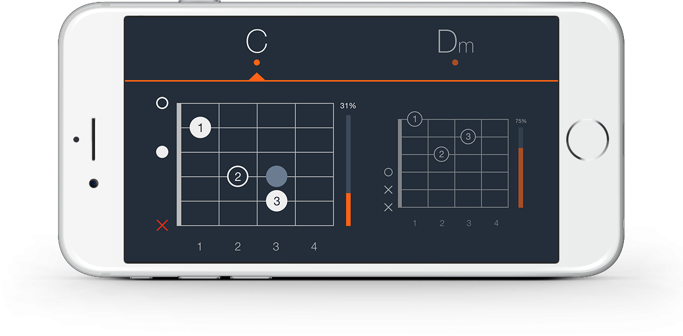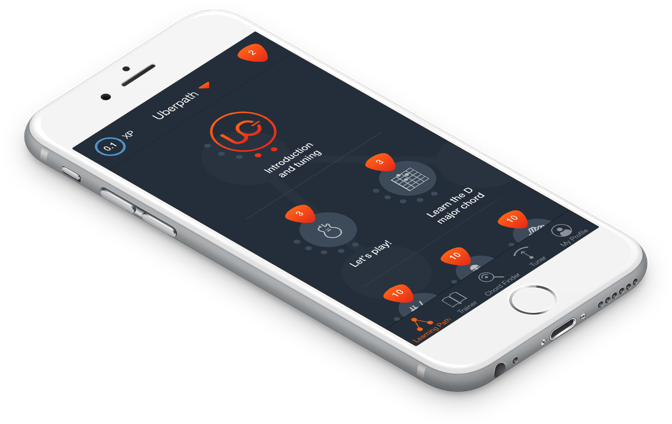 The Uberpath
Unlock your next level
This is Uberchord's all new personal learning experience with unlockable challenges. And it grows with your abilities!
Get Uberchord for iPhone
The biggest difference between this app and other apps is this one makes me want to practice
Changing the way we learn music instruments
Personal Training
Your daily guitar workout
Commit to a daily practice routine, set yourself goals and monitor your progress with statistics and reminders. Your personal workout program continuously adapts to your progress. One click and you are making music.
Get Uberchord for iPhone
I feel like my lessons are a waste of money. Great app.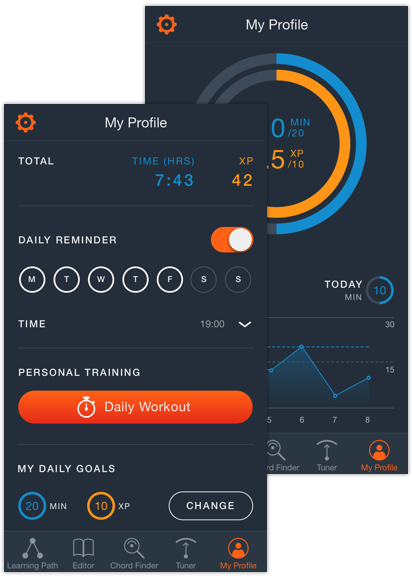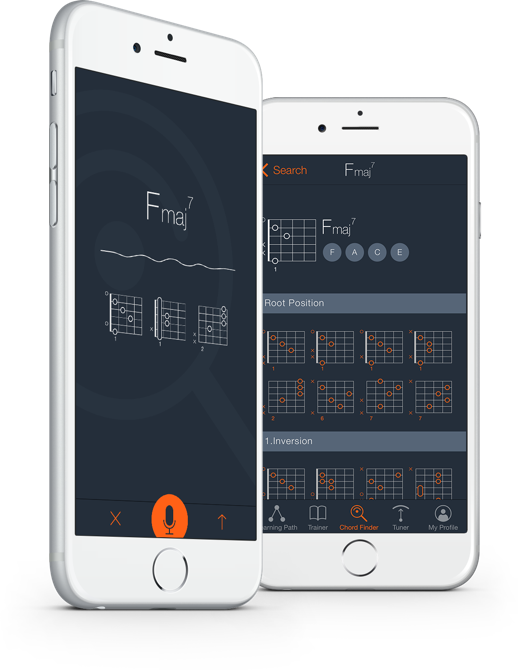 Chord recognizer
Cutting edge
Uberchord uses the iPhone's built-in microphone to recognize chords in real-time, including evil Jazz chords you've never heard of. If you can play it, Uberchord will know it.
Get Uberchord for iPhone
It knows when I'm right and when I'm wrong, and keeps me honest. I play guitar all the time, but this forces me to play my best.
Chord finder
Find any chord, in 19 tunings
Using the powerful Chord Finder, you can easily look up voicings for virtually any guitar chord.
Get Uberchord for iPhone
Amazing! This apps just identifies every chord I throw at it… Finally, a guitar app that is worth checking out.
Our chord finder is also available as a web app.
GO TO CHORD FINDER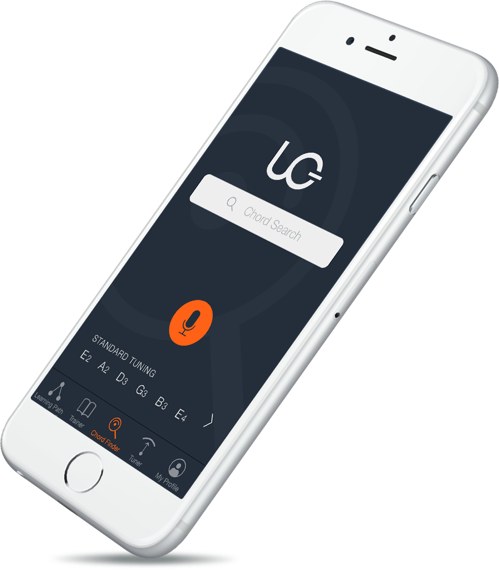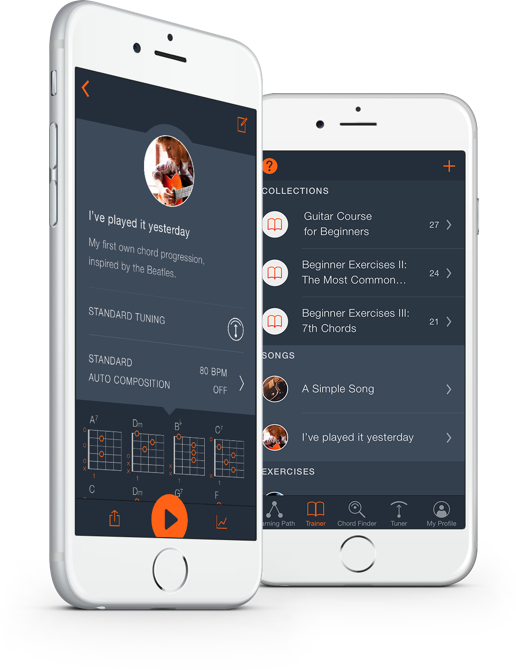 Lesson Editor
Create your own content
Use the Lesson Editor to easily create your own songs or build your own exercises. Instantly share your creation with family, friends or your students.
Get Uberchord for iPhone
I wanted to get into the guitar but didn't want to take lessons from a real person... I was lucky enough to find this app and LOVE it!!!!!!!!
High Precision Tuner
Fast, precise, stable
Save time by tuning your guitar with the built-in high precision tuner.
Get Uberchord for iPhone
Perfect Companion. Can't imagine practicing without this app.