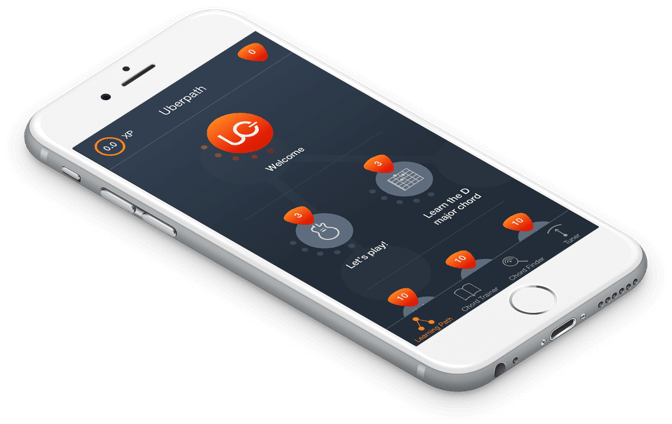 The all new "Uberpath"
Unlock your next level
This is Uberchord's all new personal learning experience with unlockable challenges. And it grows with your abilities!
This app is just like a guitar teacher. Unique. And lots of fun.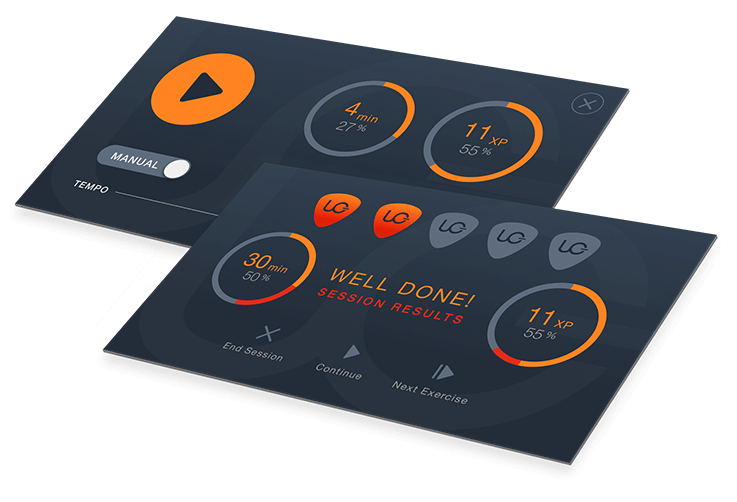 Chord Trainer
Real-time feedback
Practice guitar chords with real-time feedback and get personal progress statistics. Uberchord listens to you play and seamlessly adapts to your skill level.
Fantastic Guitar App - get it now! I've tried other apps that recognize and give feedback on your playing, this one is by far the best.
Get Uberchord for iPhone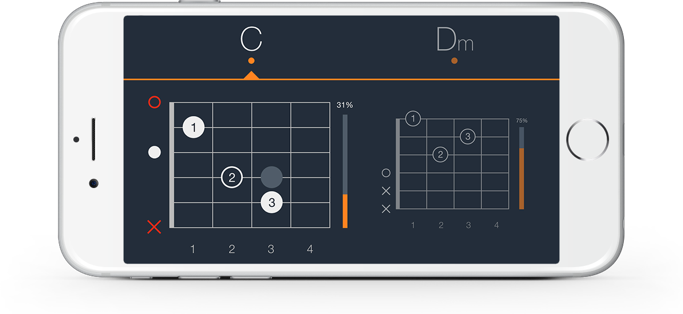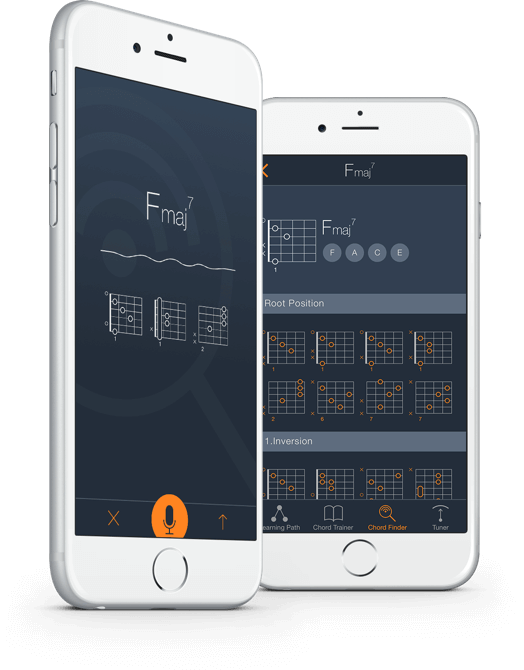 Chord recognizer
Cutting edge
Uberchord uses the iPhone's built-in microphone to recognize chords in real-time, including evil Jazz chords you've never heard of. If you can play it, Uberchord will know it.
I've been using Uberchord and have found it incredibly helpful. I can't believe how well it can hear the chords and how intuitive it is
Get Uberchord for iPhone
Chord finder
Find any chord, in 19 tunings
Using the powerful Chord Finder, you can easily look up voicings for virtually any guitar chord.
Amazing! This apps just identifies every chord I throw at it… Finally, a guitar app that is worth checking out.
Get Uberchord for iPhone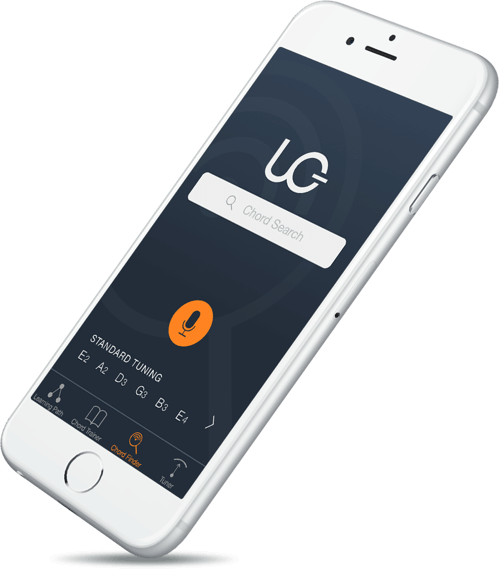 Changing the way
we learn music instruments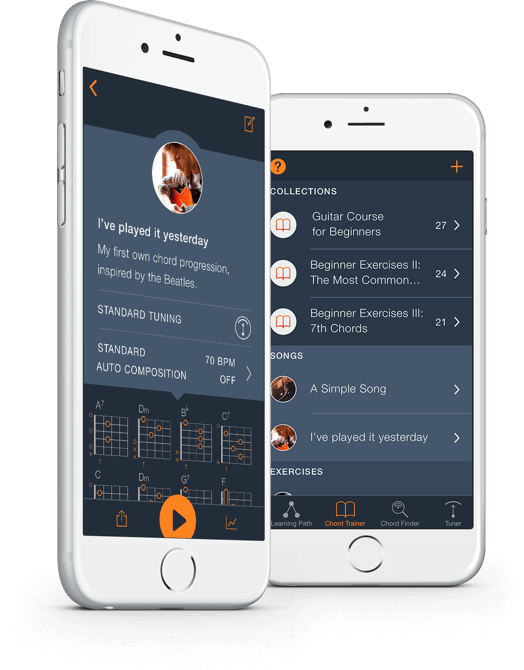 Lesson Editor
Create your own content
Use the Lesson Editor to easily create your own songs or build your own exercises. Instantly share your creation with family, friends or your students.
Get Uberchord for iPhone
High Precision Tuner
Fast, precise, stable
Save time by tuning your guitar with the built-in high precision tuner.
Perfect Companion. Can't imagine practicing without this app.
Get Uberchord for iPhone