Life's About To Get Good by Shania Twain | Lyrics with Guitar Chords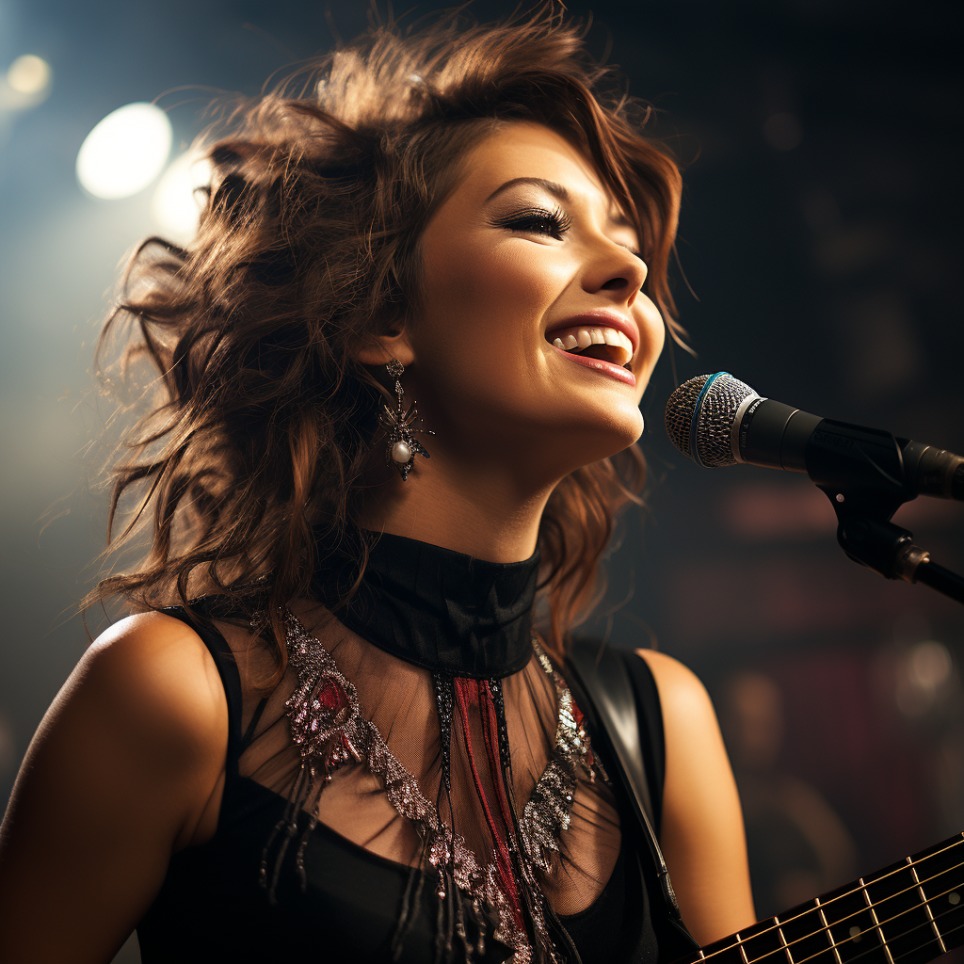 "Life's About To Get Good" isn't just a song title; it's a sentiment many of us can resonate with, especially when strumming our favorite chords on the guitar. Shania Twain's 2017 hit marked a significant milestone for the country-pop icon, signaling her return after a long hiatus. But beyond its catchy chorus and upbeat rhythm, the track is a testament to resilience, optimism, and the rejuvenating power of music. As guitar enthusiasts, diving into this song provides an opportunity to explore Twain's unique blend of country and pop, characterized by rhythmic strums, captivating hooks, and a blend of acoustic and electric guitar sounds. The song's personal narrative, combined with its vibrant sound, makes it a fulfilling endeavor for guitarists, whether you're looking to cover it or simply draw inspiration from its message. So next time you pick up your guitar, let Shania's optimism guide your strings, and remember — no matter where you are in your musical journey, life's about to get good!
You can learn to play Life's About To Get Good by Shania Twain with guitar chords, lyrics, and a strumming trainer directly in the Uberchord app. This app listens to your guitar chords and gives you visual feedback in real-time in case you make a mistake.
Key of the Song:
The original key of Life's About To Get Good by Shania Twain is in Bb major.
Guitar Chords for Life's About To Get Good by Shania Twain
Make sure you're playing with a capo at fret 4. It's possible to play these chords as is but not easy. If you know your caged shapes you'll be able to see what shapes to play in that position. 
Video Lesson
Life's About To Get Good by Shania Twain – Lyrics with Chords
[Intro] 



Capo Fret 4 


e  ---------------------------------


B  ---------------3--------------3--


G  ---------3--5-----------3--5-----


D  ---3--5-----------3--5-----------


A  ---------------------------------


E  ---------------------------------


 


e ----------------------------------


B ---------------3------------------


G ---------3--5-----5--3------------


D ---3--5-----------------5--3------


A ----------------------------------


E ----------------------------------


                                       


 


[Intro]


Bb


 


[Verse 1]


   

Eb

                              

Bb




I wasn't just broken, I was shattered


   

Eb

                                          

Bb




I trusted you so much, you were all that mattered


    

Eb

                                            

Bb




You no longer love me and you stand right beside her


  Eb                                  

Bb

   

Bb

 * 

Bb

 * 


I couldn't move on and you were flattered


 
 


[Chorus]


              

Bb




Life's about joy


              

C7




Life's about pain


                

Eb

                            

Bb




It's all about forgiving and the will to walk away


                 

Bb




I'm ready to be loved


                  

C7




Loved the way I should


 


Life's about


   

Eb

                

Bb




Life's about to get good


 
 


[Post-Chorus]


Bb




Oh, life's about to get good


C7




Oh, life's about to get good


Eb

                       

Bb




Oh, life's about to get good


 
 


[Verse 2]


     

Eb

                                    

Bb




The longer my tears fell, the wider the river


   

Eb

                                            

Bb




It killed me that you gave your life to be with her


  

Eb

                                       

Bb




I had to believe that things would get better


     

Eb

                       

Bb

  

Bb

 * 

Bb

 * 


It's time to forget you, forever


 
 


[Chorus]


              

Bb




Life's about joy


              

C7




Life's about pain


                

Eb

                            

Bb




It's all about forgiving and the will to walk away


                

Bb




I'm ready to be loved


                

C7




Loved the way I should


 


Life's about


 

Eb

                  

Bb




Life's about to get good


 
 


[Post-Chorus]


 

Bb




Oh, life's about to get good


 

C7




Oh, life's about to get good


 

Eb

                      

Bb




Oh, life's about to get good


 

Bb




Oh, life's about to get good


 

C7




Oh, life's about to get good


 

Eb

                      

Bb




Oh, life's about to get good


 
 


[Bridge]


           

Bb

          

Cm




It took me so long to be strong


     

Fm

  

F

              

Cm




But I'm alive, and I'll hold on


            

Bb

           

Cm




What I can feel, it has healed


 

F

  

Eb




Oh, I


 

Bb




(About to get good


C7




About to get good


Eb

            

Bb




About to get good)


 
 


[Chorus]


              

Bb




Life's about joy


              

C7




Life's about pain


                

Eb

                            

Bb




It's all about forgiving and the will to walk away


                 

Bb




I'm ready to be loved


                 

C7




Loved the way I should


 


Life's about


Eb

                   

Bb




Life's about to get good


 
 


[Post-Chorus]


Bb




Oh, life's about to get good


C7




Oh, life's about to get good


Eb

                      

Bb




Oh, life's about to get good


Bb




Oh, life's about to get good


C7




Oh, life's about to get good


Eb

                      

Bb




Oh, life's about to get good


 
 


[Outro]


             

Bb




Life's about joy


             

C7




Life's about pain


               

Eb

                  

Bb




Life's about, life's about to get good