I Want Crazy by Hunter Hayes | Lyrics with Guitar Chords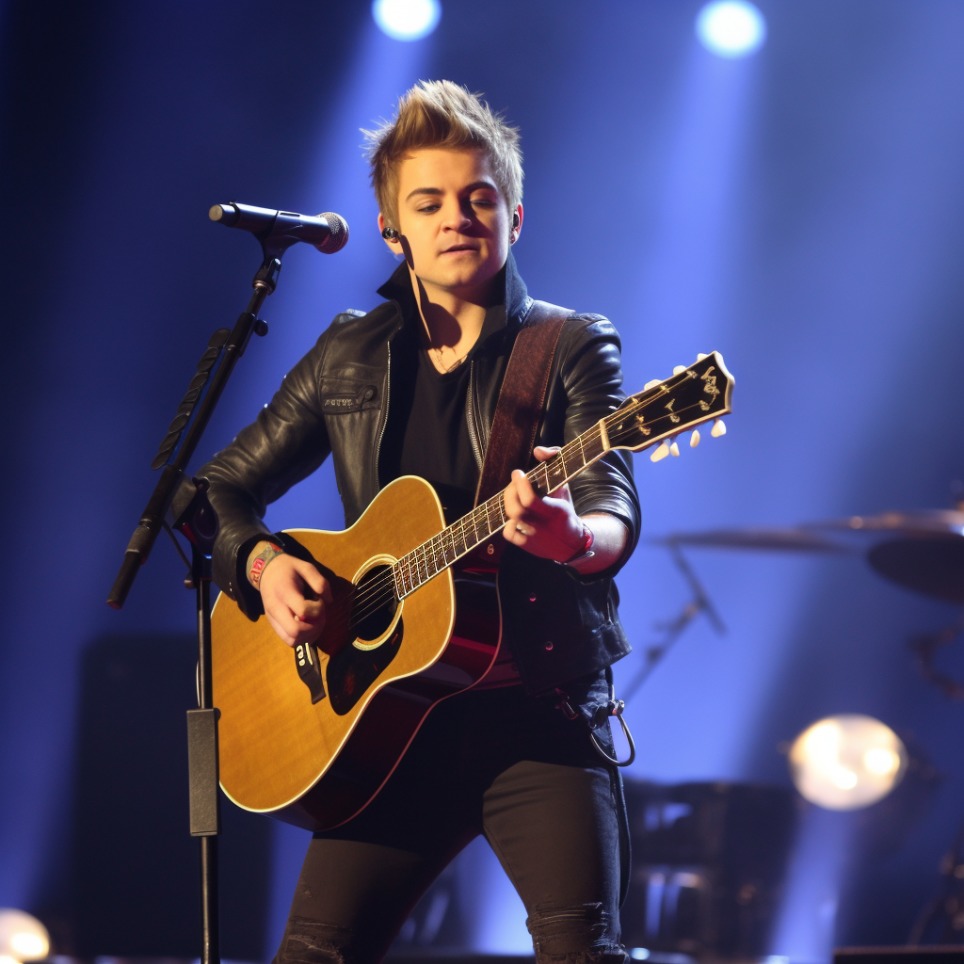 I Want Crazy is Haye's second top 20 hit on the Billboard Top 100, which came from his debut album. He was nominated for Best Country Solo Performance at the 56th Grammies but lost to Darius Rucker. One of Haye's co-writers, Lori McKenna, has written chart topping songs with Little Big Town, Tim McGraw, and Lady Gaga.
You can learn to play I Want Crazy by Hunter Hayes with guitar chords, lyrics and a strumming trainer directly in the Uberchord app. This app listens to your guitar chords and gives you visual feedback in real-time in case you make a mistake.
Key of the Song:
The original key of I Want Crazy by Hunter Hayes is in D major.
Guitar Chords for I Want Crazy by Hunter Hayes
You only need four basic chord shapes to play this song: D, Bm, G, and A. The change from D to G will be tricky if you're unfamiliar with the G chord, but all you need to do is keep your 3rd finger on the 3rd fret of the B string, and have your pinky finger ready to play the 3rd fret of the high E string. The idea behind this is to conserve your fret hand motion and make smooth chord changes.
Video Lesson
I Want Crazy by Hunter Hayes – Lyrics with Chords
[Intro]


 


D


 


[Verse]


 
      

D




I'm booking myself a one way flight


 


I gotta see the color in your eyes


     

D




I'm telling myself I'm gonna be alright


                                  

G




Without you baby is a waste of time


           

D




Yeah, our first date, girl, the seasons changed


 


Got washed away in a summer rain


     

D




You can't undo a fall like this


                                      

G




Cause love don't know what distance is


                    

Bm

   

A




Yeah, I know it's crazy


 
 


[Chorus]


 
       

G




But I don't want good and I don't want good enough


                                                

D




I want can't sleep, can't breathe without your love


                                    

D




Front porch and one more kiss, it doesn't make sense to anybody else


G




Who cares if you're all I think about,


 


I've searched the world and I know now,


Bm

                                    

A




It ain't right if you ain't lost your mind


        

D




Yeah I don't want easy, I want crazy 


 


Are you with me baby? Let's be crazy


 
 


[Instrumental]


 


D

|

D

 

G

|

D

|

D


 
 


[Verse]


 
   

D




I wanna be scared, don't wanna know why


                                     

G




Wanna feel good, don't have to be right


      

D




The world makes all kinds of rules for love


                                   

G




I say you gotta let it do what it does


               

D




I don't want just another hug and a kiss goodnight


D

                                

G




Catchin' up calls and a date sometimes


     

D




A love that revels and stills believes


D

                                                    

G




We're the kind of crazy people wish that they could be, yeah


                   

Bm

     

A




Oh, I know we're crazy, yeah


 
 


[Chorus]


 
      

G




But I don't want good and I don't want good enough


                                                

D




I want can't sleep, can't breathe without your love


                                    

D




Front porch and one more kiss, it doesn't make sense to anybody else


G




Who cares if you're all I think about,


 


I've searched the world and I know now,


Bm

                                    

A




It ain't right if you ain't lost your mind


        

D




Yeah I don't want easy, I want crazy 


 


Are you with me baby? Let's be crazy


 
 


[Solo]


 


D

 x4 

G

|

G

 

Bm

| 

A


 
 


[Interlude]


 
       

G




No! I don't want good and I don't want good enough


                                                 

D




I want can't sleep, can't breathe without your love


                                    

D




Front porch and one more kiss, it doesn't make sense to anybody else


G




Who cares if you're all I think about,


 


I've searched the world and I know now,


 

Bm

                                   

A




It ain't right if you ain't lost your mind


        

D




Yeah I don't want easy, I want crazy


 
 


[Verse]


 
                          

D




Yeah, look at us baby, tonight the midnight rules are breaking


        

D

                                                        

G




There's no such thing as wild enough, maybe we just think too much


D




Who needs to play it safe in love


 


Let's be crazy!


 
 


[Instrumental]


 


D


 
 


[Outro]


 


D

                                         

G




Who cares if we're crazy, we gotta be crazy


D

                                         

G




I know that we're crazy, so let's be crazy


 


Yeaaah


 


D

|

D

 

G

| 

D

 | 

D