Do It Again by Steely Dan | Lyrics with Guitar Chords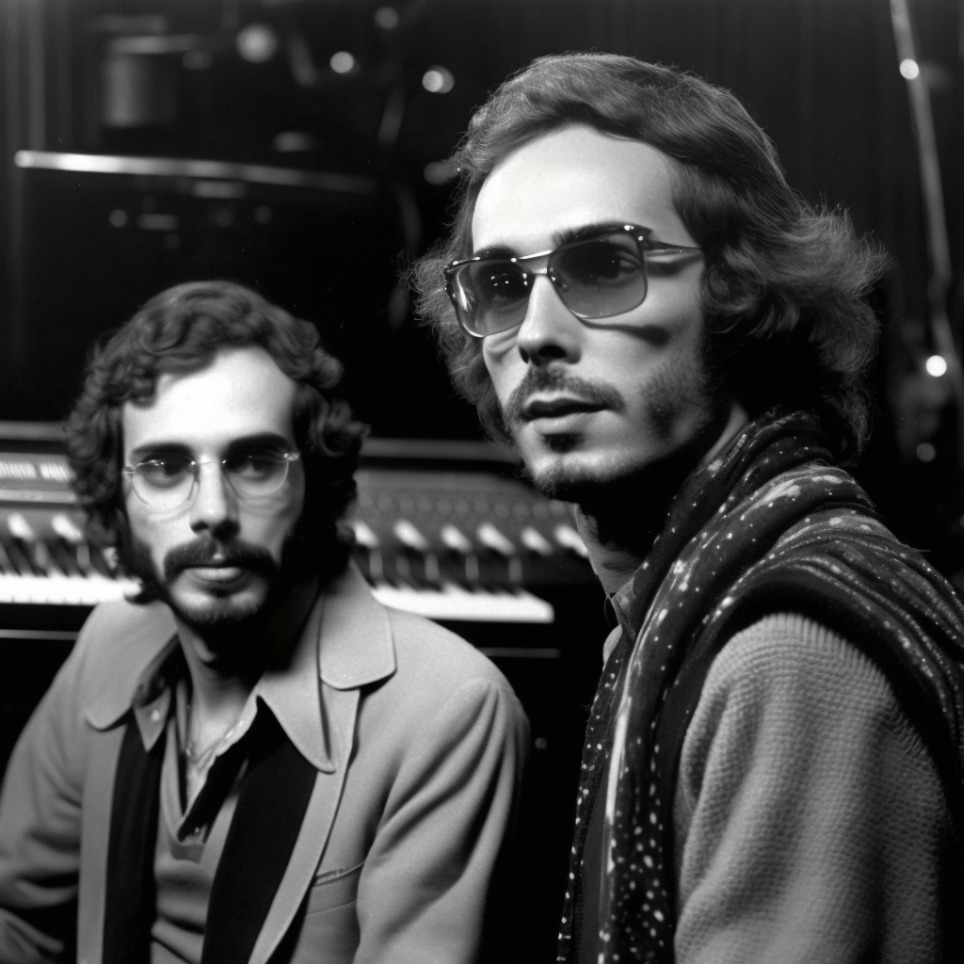 This adventurous song has been a staple of classic rock radio for decades. It features a latin beat with a sitar solo at one point of the song, and later an organ solo. It's Steely Dan's second highest charting single. 
You can learn to play Do It Again by Steely Dan with guitar chords, lyrics and a strumming trainer directly in the Uberchord app. This app listens to your guitar chords and gives you visual feedback in real-time in case you make a mistake.
Key of the Song:
The original key of Do It Again by Steely Dan is in G major.
Guitar Chords for Do It Again by Steely Dan
The song uses the famous "Bo Diddley" rhythm that was taken as a common latin beat. If you can match the feel of that rhythm and apply it to the chords below, you'll get this song in no time. However, be aware of some of the more challenging chord changes like Bm7 to C and back. 
Video Lesson
Do It Again by Steely Dan – Lyrics with Chords
Capo 3


4/4 time.  quarter-note ~ 132 BPM


 


Em section arrangement


(Note: bass note alternates E and A strings, as in 'Travis picking')


 
   

Em

   

Em7/B

  

Em/B

     

Em

  

Em7/B

 

E7sus4/B

 

Em7/B

  

Em

    (repeat)  (

Em

)  

Bm7

  (Vibrato)


e|-----------------------------------------------------------|      |------2--|


B|--------0-----------0-------0------0--------0--------------|      |------3--|


G|----0---0-----------0---0---0------2--------0----0---0-----|      |------2--|


D|----2---0----h2-----2---2---0------0--------0----2---------| ...  |--2/--4--|


A|----2---2--------2------2---2------2--------2----2---------|      |-----2---|


E|--0--------------------0--------------------------------0--|      |-----2---|


 


[Intro]


Latin Drums: ends with Bm7, hammer-on Bm7add11 (8 measures)


 


Verse chords: Em, 8 measures


 
Chorus chords:  |

Am7

  

Bm7

 |  

C

  

Bm7

 | 

Em

  |   | repeat , (8 measures)
 
 


[Verse 1]


       

Em




In the mornin you go gunnin', For the man who stole your water


Em




And you fire till he is done-in, But they catch you at the border


Em




And the mourners are all sangin', As they drag you by your feet


Em




But the hangman isn't hangin', And they put you on the street


 


[Chorus]


       

Am7

   

Bm7

    

C

      

Bm7




You go back, Jack,  do it again


Em




  Wheel turnin' 'round and 'round


       

Am7

   

Bm7

   

C

      

Bm7




You go back, Jack, do it again


Em


 


[Verse 2]


         

Em




When you know she's no high climber, Then you find your only friend


Em




In a room with your two timer, And you're sure you're near the end


Em




Then you love a little wild-one, And she brings you only sorrow


Em




All the time you know she's smilin', You'll be on your knees tomorrow, yeah


 


[Chorus]


       

Am7

   

Bm7

    

C

      

Bm7




You go back, Jack,  do it again


Em




  Wheel turnin' 'round and 'round


       

Am7

   

Bm7

   

C

      

Bm7




You go back, Jack, do it again


Em


 


[Solo]


Sitar solo over verse and chorus chords


 


[Solo]


Organ solo over verse and chorus chords


 


[Verse 3]


        

Em




Now you swear and kick and beg us, That you're not a gamblin' man


Em




Then you find you're back in Vegas, With a handle in your hand


Em




Your black cards can make you money, So you hide them when you're able


Em




In the land of milk and honey, You must put them on the table, yeah


 


[Chorus]


       

Am7

   

Bm7

    

C

      

Bm7




You go back, Jack,  do it again


Em




  Wheel turnin' 'round and 'round


       

Am7

   

Bm7

   

C

      

Bm7




You go back, Jack, do it again


 


Em