Please Come To Boston by David Loggins | Lyrics and Guitar Chords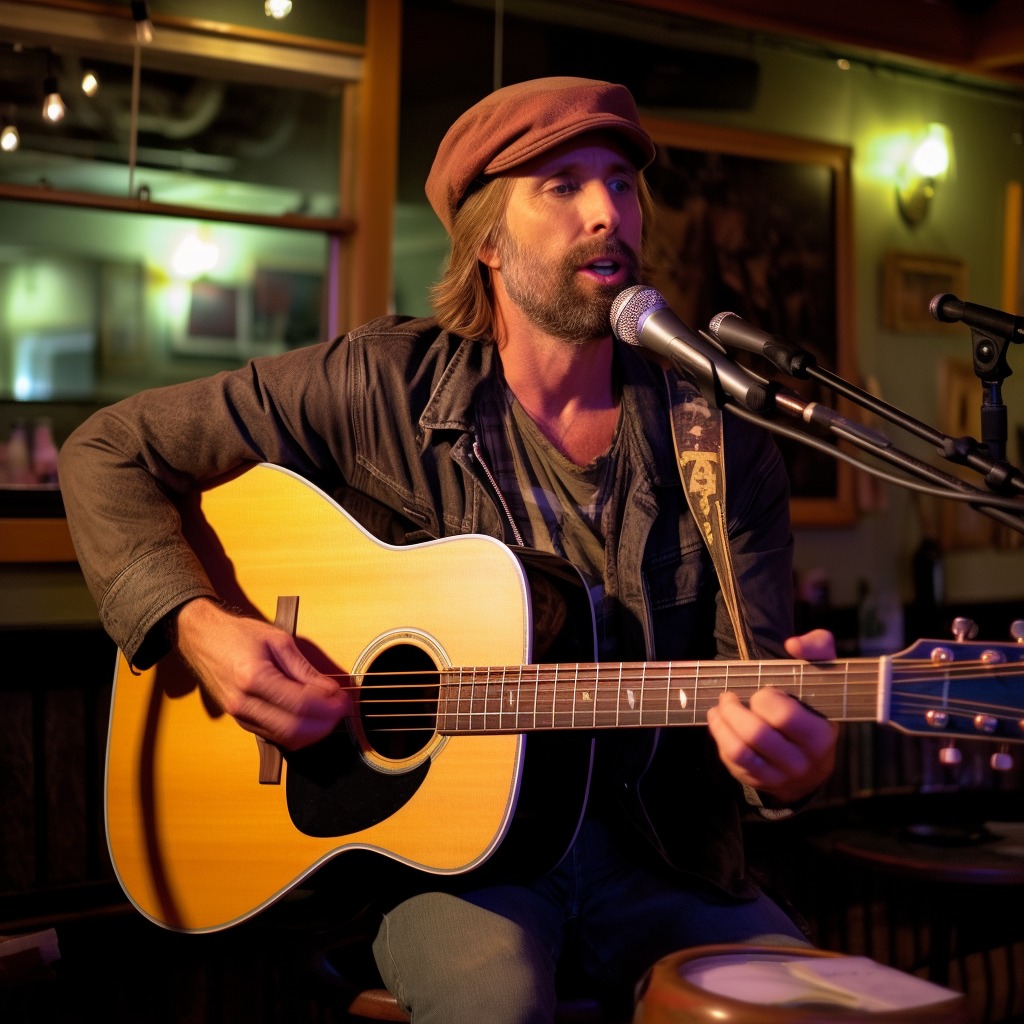 "Please Come to Boston" by Dave Loggins is a quintessential piece for enthusiasts of American folk and soft rock, providing guitarists with a harmonious blend of storytelling and melodious playing. Written in a burst of late-night inspiration, the song offers players a glimpse into the seamless songwriting process, where lyrics and chords intertwine to craft a narrative of longing and pursuit of dreams.
For guitar learners, the acoustic foundation of "Please Come to Boston" serves as both an accessible entry point and a canvas for exploration. The chords, while straightforward, are vital in evoking the song's intimate and emotive atmosphere. As you strum along, each note resonates with the heartfelt plea embedded in the lyrics, making the learning process as engaging emotionally as it is technically.
The song's enduring appeal, as evidenced by its chart success and numerous covers, also makes it a valuable addition to any guitarist's repertoire. Whether you're taking your first steps into guitar playing or looking to master the subtleties of acoustic performance, "Please Come to Boston" is a delightful companion on your musical journey. Its timeless melody and poignant story await your interpretation, offering a rewarding experience for guitarists of all levels.
You can learn to play the chords you need to play Please Come To Boston by David Loggins with the Uberchord app. This app features a guitar chord trainer and a strumming trainer. It listens to your guitar chords and gives you visual feedback in real-time in case you make a mistake.
Key of the Song:
The original key of Please Come To Boston by David Loggins is in F major.
Guitar Chords for Please Come To Boston by David Loggins
Be sure to notice the capo marking down below. Like many other lessons on this site, this one also features some familiar chords that will be friendly to beginners. Dsus4 and Dsus2 are almost exactly like the D chord except you'll play other notes than the F# on the high E string. 
Video Lesson
Please Come To Boston by David Loggins – Lyrics with Chords
Capo II


 


D

 

Dsus4

 

D

 

Dsus4

 

G

   

D

 

Dsus4

 

D

 

Dsus4

 

G


 


D

                             

G




Please come to Boston for the springtime


    

D

                                              

G




I'm staying here with some friends and they've got lots of room


A

                                  

D

      

Dsus4

 

D

 

Dsus2

 

D




You can sell your paintings on the sidewalk


     

Bm

          

A

                  

G




By a cafe were I hope to be working soon


D




Please come to Boston


          

A




She said "No,


                       

D

 

Dsus4

 

D

 

Dsus2

 

D




Would you come home to me?"


 


D

       

A

       

D

                              

A

      

D




And she said:  "Hey ramblin' boy, now won't ya settle down?


D

                 

A

     

D




Boston ain't your kinda town


D

                                               

G




There ain't no gold and there ain't nobody like me


        

Em

                  

A

               

D

 

Dsus4

 

D

 

Dsus2

 

D




I'm the number one fan of a man from Tennessee


 


D

                               

G




Please come to Denver, with the snow fall


      

D

                                         

G




We'll move up into the mountains so far that we can't be found


A

                                    

D

    

Dsus4

 

D

 

Dsus2

 

D




Through "I love you" echoes down the canyon


         

Bm

           

A

                   

G




And then lie awake at night til they come back around


D




Please come to Denver


          

A




She said "No,


                           

D

 

Dsus4

 

D

 

Dsus2

 

D




Boy would you come home to me."


 


D

       

A

       

D

                              

A

      

D




And she said:  "Hey ramblin' boy, now won't ya settle down?


D

                 

A

     

D




Denver ain't your kinda town


D

                                               

G




There ain't no gold and there ain't nobody like me


        

Em

                  

A

               

D

 

Dsus4

 

D

 

Dsus2

 

D




I'm the number one fan of a man from Tennessee


 
         

Bm

                    

A




Now this drifter's world goes 'round and 'round,


      

G

               

A

          

D




And I doubt that it's ever gonna stop,


       

Bm

                  

A




But of all the dreams I've lost or found,


    

G




And all that I ain't got,


  

Em

                                     

A




I still need to cling to, somebody I can sing to,


 


D

                      

G




Please come to L.A. to live forever


  

D

                                 

G




A California life alone is just too hard to build


  

A

                                       

D




I live in a house that looks out over the ocean


                 

Bm

                       

A

              

G




And there's some stars that fell from the sky, livin' up on the hill


D




Please come to L.A.


               

A




She just said "No,


                           

D

 

Dsus4

 

D

 

Dsus2

 

D




Boy won't you come home to me?"


 


D

       

A

       

D

                              

A

      

D




And she said:  "Hey ramblin' boy, now won't ya settle down?


D

                  

A

     

D




L.A. can't be your kinda town


D

                                               

G




There ain't no gold and there ain't nobody like me


        

Em

                  

A

               

D

 

Dsus4

 

D

 

Dsus2

 

D




I'm the number one fan of a man from Tennessee


 
        

Em

                    

A

                 

G

        

D




I'm the number one fan of the man from Ten-n-es-see