Jesus Is Just Alright by The Doobie Brothers | Lyrics and Guitar Chords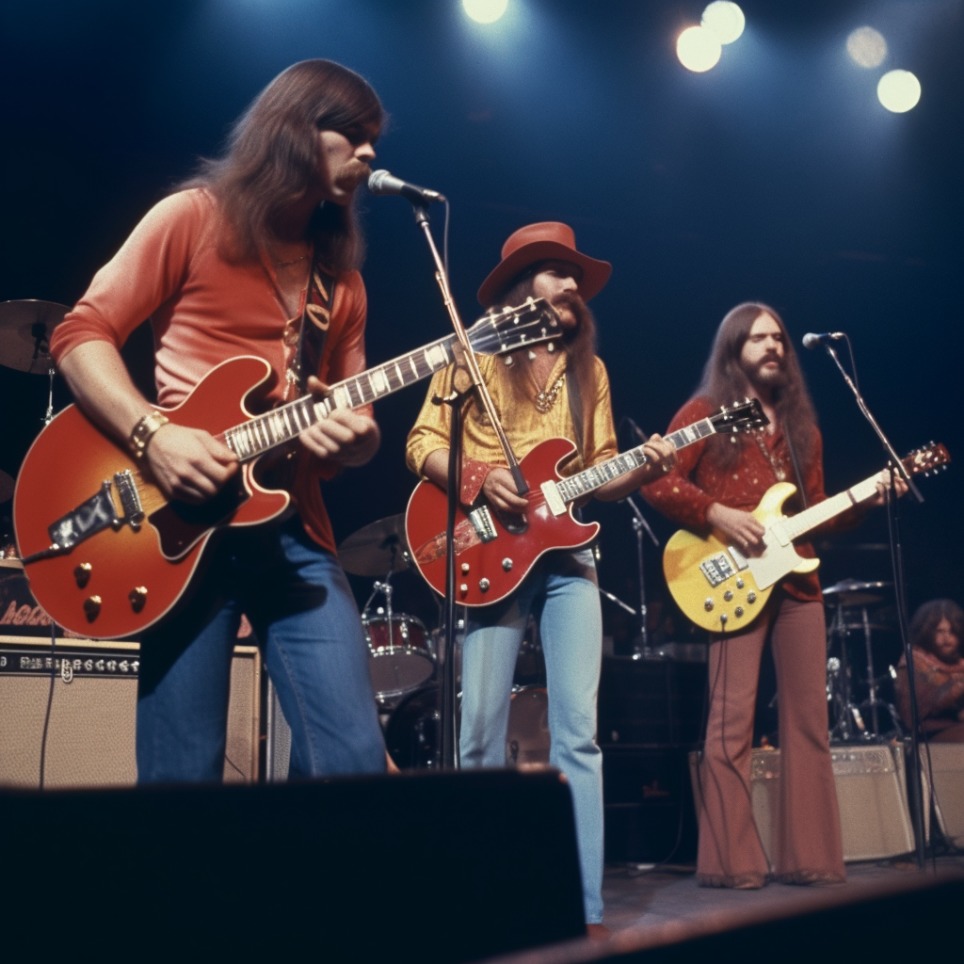 Diving into the rich tapestry of rock classics, guitar enthusiasts often stumble upon tracks that effortlessly meld genres. "Jesus Is Just Alright" by The Doobie Brothers is a stellar example. This song, with its origins in gospel music (originally written in 1966 by Art Reynolds), was beautifully transformed by the band into a rock staple, showcasing their adeptness in blending gospel undertones with quintessential rock vibes. As guitar learners approach this track, they'd be greeted by catchy riffs, a distinctive solo, and the challenge of nailing those harmonious transitions — a testament to the finesse of Patrick Simmons on the guitar. But it's not just about the instrumentals; the track's universal appeal, transcending religious boundaries, exemplifies the unifying power of music. So, as you tune your strings to dive into this classic, let "Jesus Is Just Alright" be a lesson in versatility, history, and the timeless nature of great music. Whether you're a budding guitarist or a seasoned player, there's a rhythm in this track waiting to resonate with your musical soul.
The song has been covered by many artists such as the Byrds, Robert Randolph, and The Ventures amongst others. The Doobie Brother's version is the most successful version as it reached no. 35 on the Billboard Top 100. 
You can learn to play the chords you need to play Jesus Is Just Alright by The Doobie Brothers with the Uberchord app. This app features a guitar chord trainer and a strumming trainer. It listens to your guitar chords and gives you visual feedback in real-time in case you make a mistake.
Key of the Song:
The original key of Jesus Is Just Alright by The Doobie Brothers is in G major.
Guitar Chords for Jesus Is Just Alright by The Doobie Brothers
E7#9 is famously known as the "Hendrix" chord as it was used often by Jimi Hendrix in songs like Purple Haze and Crosstown Traffic. To play the E7#9 to F9 chord change, you just need to keep your fret hand in the 7th position area and prepare to move your fingers slightly to go to the 8th position. 
The Am7 to D7 chord change may be much more difficult for many of you so take the time to remember the fingerings before attempting it.
Video Lesson
Jesus Is Just Alright by The Doobie Brothers – Lyrics with Chords
E7#9

 - 

F9

 - 

E7#9


 
 


[Intro Riff] (x2 w/segue)


 
 


[Verse 1]


 


Am7

                           

D7

   

Am7

                             

D7




Jesus is just alright with me,      Jesus is just alright, whoa yeah


Am7

                           

D7

    

Am7

              

E7#9

  

F9

  

E7#9




Jesus is just alright with me,     Jesus is just alright


 
 

Am7

                         

D7

   

Am7

                           

D7




I don't care what they may say    I don't care what they may do


Am7

                            

D7

   

Am7

                     

C




I don't care what they may say      Jesus is just alright, oh yeah


Am7

                   

E7#9

  

F9

  

E7#9




Jesus is just alright


 
                                                                 

D7

  

Am7




Doo Doo Doo Doo Doo Doo Doo Doo, Doo Doo Doo Doo Doo Doo Doo Doo


                                                                 

D7

  

Am7




Doo Doo Doo Doo Doo Doo Doo Doo, Doo Doo Doo Doo Doo Doo Doo Doo


                               

D7

   

Am7




Doo Doo Doo Doo Doo Doo Doo Doo,    Doo Doo Doo Doo Doo Doo


 


E7#9

  

F9

  

E7#9


 
 


[Verse 2]


 


Am7

                           

D7

   

Am7

                             

D7




Jesus is just alright with me,      Jesus is just alright, whoa yeah


Am7

                           

D7

    

Am7

              

E7#9

  

F9

  

E7#9




Jesus is just alright with me,     Jesus is just alright


 


Am7

                           

D7

   

Am7

                             

D7




I don't care what they may know   I don't care where they may go


Am7

                                  

Am7

                     

C




I don't care what they may know      Jesus is just alright, oh yeah


 
 


[Bridge] (6/8 time)


 


Am7

  

D7

  x2
 
 

Am

        

D7

        

Am

   

D7

    

Am

   

D7

        

Am

     

D7




Jesus,    he's my friend;       Jesus, he's my friend


Am

                     

D7

     

Am

                 

D7




He took me by the hand, and led me far from this land


Am

     

D7

        

Am

    

D7




Jesus, he's my friend


 
 


[Solo]


 


Am7  D7  x4 (guitar)


 


Am7  D7  x2 (organ)


 


Am7  (snare hits)


 


Intro Riff x4


 


Intro Riff x4 (w/solo, segue)


 
 


[Verse 3]


 


Am7

                         

D7

   

Am7

                           

D7

  

Am7




Jesus is just alright with me,   Jesus is just alright, oh yeah


Am7

                         

D7

   

Am7

               

E7#9

  

F9

  

E7#9




Jesus is just alright with me,  Jesus is just alright


 


Am7

                           

D7

    

Am7

                          

D7

  

Am7




I don't care what they may say,     I don't care what they may do


Am7

                           

D7

   

Am7

                    

C




I don't care what they may say,    Jesus is just alright, oh yeah


 


(fade)