Sailing by Christopher Cross | Lyrics and Guitar Chords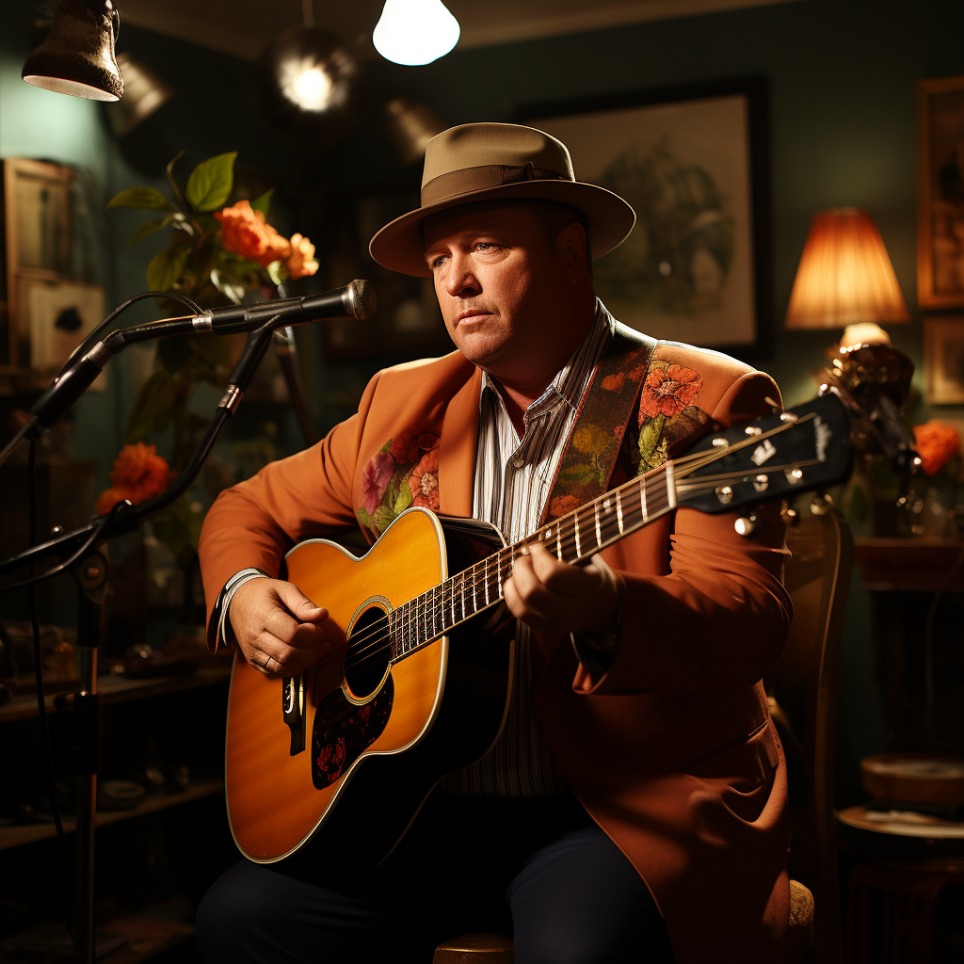 For guitar enthusiasts venturing into the realms of soft rock and mellow ballads, Christopher Cross's "Sailing" offers a serenely beautiful experience. This track isn't just a calming melody; it's a representation of personal memories and the emotions that come with them. As you strum along to its gentle rhythms, you're not just playing a song but reliving Cross's cherished moments on the waters of Texas. Winning not one, but three Grammy Awards in 1981, "Sailing" became synonymous with soft rock excellence, making it a must-learn for aficionados of the genre. Its ethereal quality and soothing arrangement can teach budding guitarists about the power of subtlety and the beauty of restraint in music. As you delve into the chords and nuances of "Sailing," remember that sometimes the most profound emotions can be conveyed in the gentlest of melodies. Whether you're a fan of the original or drawn to its subsequent covers, mastering this track will undoubtedly be a rewarding journey across calm musical waters.
You can learn to play the chords you need to play Sailing by Christopher Cross in the Uberchord app. This app features a guitar chord trainer and a strumming trainer. It listens to your guitar chords and gives you visual feedback in real-time in case you make a mistake.
Key of the Song:
The original key of Sailing by Christopher Cross is in A major.
Guitar Chords for Sailing by Christopher Cross
As with other songs, you'll need a capo to get the same sound as the recording. Many of the chord shapes will be familiar if you've been playing for a little while. For many of these chord changes, you'll need to be absolutely sure your fingerings are correct in order to properly play them. 
Video Lesson
Sailing by Christopher Cross – Lyrics with Chords
Capo 2


 


[Intro]


G

   

C

  

Cadd2

   

Am

   

Em

   

G/B

   

C




C

   

Em

   

C

     

G


 


[Verse 1]


            

C




Well, it's not far down to paradise, at least it's not for me


            

Em




And if the wind is right you can sail away and find tranquility


          

C




Oh, the canvas can do miracles, just you wait and see


   

G




Believe me


 


[Verse 2]


          

C




It's not far to never-never land, no reason to pretend


            

Em




And if the wind is right you can find the joy of innocence again


          

C




Oh, the canvas can do miracles, just you wait and see


   

G




Believe me


 


[Chorus]


G

                                           

C




Sailing takes me away to where I've always heard it could be


        

Am

                    

Em




Just a dream and the wind to carry me


     

D

              

C/G




And soon I will be free


 


[Tag]


G




Fantasy, it gets the best of me


D/F#

      

Em




When I'm sailing


C




All caught up in the reverie, every word is a symphony


            

G




Won't you believe me?


 


[Chorus]


G

                                           

C




Sailing takes me away to where I've always heard it could be


        

Am

                    

Em




Just a dream and the wind to carry me


     

D

              

C/G




And soon I will be free


 


[Interlude]


G

    

D#

   

F

    

G#

   

A#

   

F




A#

   

F#

   

G#

   

D#

   

F

    

G


 


[Verse 3]


           

C




Well it's not far back to sanity, at least it's not for me


            

Em




And if the wind is right you can sail away and find serenity


          

C




Oh, the canvas can do miracles, just you wait and see


  

G




Believe me


 


[Chorus]


G

                                           

C




Sailing takes me away to where I've always heard it could be


        

Am

                    

Em




Just a dream and the wind to carry me


     

D

              

C/G




And soon I will be free