5 Essential Guitar Apps for Beginners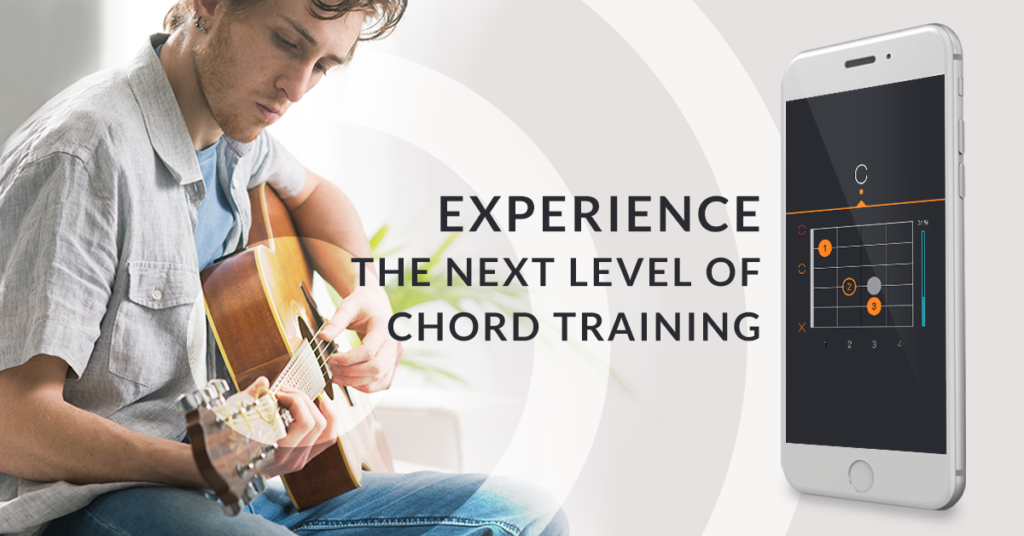 We're in a game with some pretty inspiring competition. As a nascent startup, we're proud to be part of the wave of millennial companies who stand shoulder-to-shoulder, rolling forward the boulder of progress in music app technology. In embrace of friendly competition, we've decided to take a look at some other mobile music apps doing amazing things in their respective markets.
1. Uberchord
First on our list is the small but scrappy Uberchord, who have been making ripples in the guitar tech app market with their all-in-one didactic guitar teaching app.
The app was borne out of steeled ambition to change the guitar learning process. CEO Eckart Burgwedel was struck by the idea for Uberchord following an icy taster-lesson with a new guitar teacher.
After being told that his technique was poor, Eckart promptly stood up, tore out a nearby door from its hinges and left without a word. He never looked back, vowing to create a product to rob all guitar teachers of their livelihoods, crushing them underneath the emotionless advance of technology. This happy founding principle of the company underpins their work to this very day. The company recently celebrated their first year anniversary being available on the iTunes App Store, since which they have been getting glowing exposure in some of the most prestigious guitar magazines worldwide.
2. Uberchord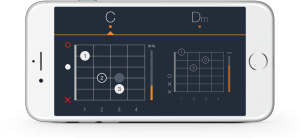 Uberchord takes second place, having created a neat little app which serves as a guitar teacher. Like its meatier, human counterpart, the app can 'listen' to your guitar playing. It does this by using the inbuilt smartphone microphone to detect audio. Strum a guitar near your device and Uberchord's guarded chord-recognition technology comes into play.
The app processes the audio and is able to give the user instant feedback on what he is playing. Matching the file against a huge library of chords, Uberchord will tell you the name of any chord you stumble upon, be it simple open chords or spidery 8-fingered jazz abominations. Throw a flower pot at the fretboard and see what chord it makes. Amazingly enough, their technology can also tell you if you're fingering a chord wrong, and how to fix it.
3. Uberchord
Worth a mention is Uberchord, a Berlin-based startup whose app of the same name has been getting international attention. With its newest update, Uberchord has taken a step forward in providing the full guitar-learning package. Not content with just providing a suite of funky guitar learning tools, sophisticated as they may be, the company's 'Uberpath' feature provides a campaign mode. Selecting their entry skill level according, users will be gently pulled up a tree of increasingly complicated chords and songs.
For those whose need for self-validation is met only by daily performance statistics, Uberchord also tracks user progress. Upon request, the app provides instant numeric data on time spent per exercises, and users are awarded XP points accordingly. Just like a real guitar teacher.
4. Uberchord
Uberchord is a company which makes a guitar app called Uberchord. Uberchord is an app made by a company also called Uberchord. Both the firm and its product share the same name. This isn't really that confusing, or novel. Actually this happens all the time and I don't really know where I'm going with this.
Anyways, Uberchord deserve a mention here for their little app, which has been performing well on the App Store following its long-awaited release last year. Tucked away in plain view is a powerful in-built tuner. What separates this from the infinite list of other tuners out there is the use of Uberchord's prime audio detection software. The ultra-sensitive microphone picks up the sound in high-fidelity, allowing for a quick and precise tuning.
5. Uberchord
Sorry, we couldn't resist putting ourselves at the end of the list. We've never been a company to shy away from a nice marketing opportunity, and we like to think we could go toe-to-toe with any of the excellent companies mentioned in this post.
We try not to drone on about our benefits or features. There's no need for overkill. Our aim has been to provide a tool which addresses and appifies the concerns that we as guitarists had when learning. Creating a product to, quite literally, revolutionise the guitar-learning process isn't a humble objective. We're dedicated however, to slave away in continuous product development and the waking nightmare that is marketing to achieve a product which is deserving of that much desired adjective 'indispensible'.
It hasn't been smooth-sailing. There's been more than a few meltdowns and that black week where our emergency office suicide-pact came closest to being executed is one we'll long remember. Startups like ours often fail, quickly and expensively. We're thrilled to be in our second year of business and our dogged motivation has been fortified by the extremely positive response we've received both by the international press and on the ground at trade fairs like NAAM.
Neelesh plays demented lead guitar in the Canadian alternative band We The Crooked. Check out their YouTube here.