Don't Stop by Fleetwood Mac | Lyrics with Guitar Chords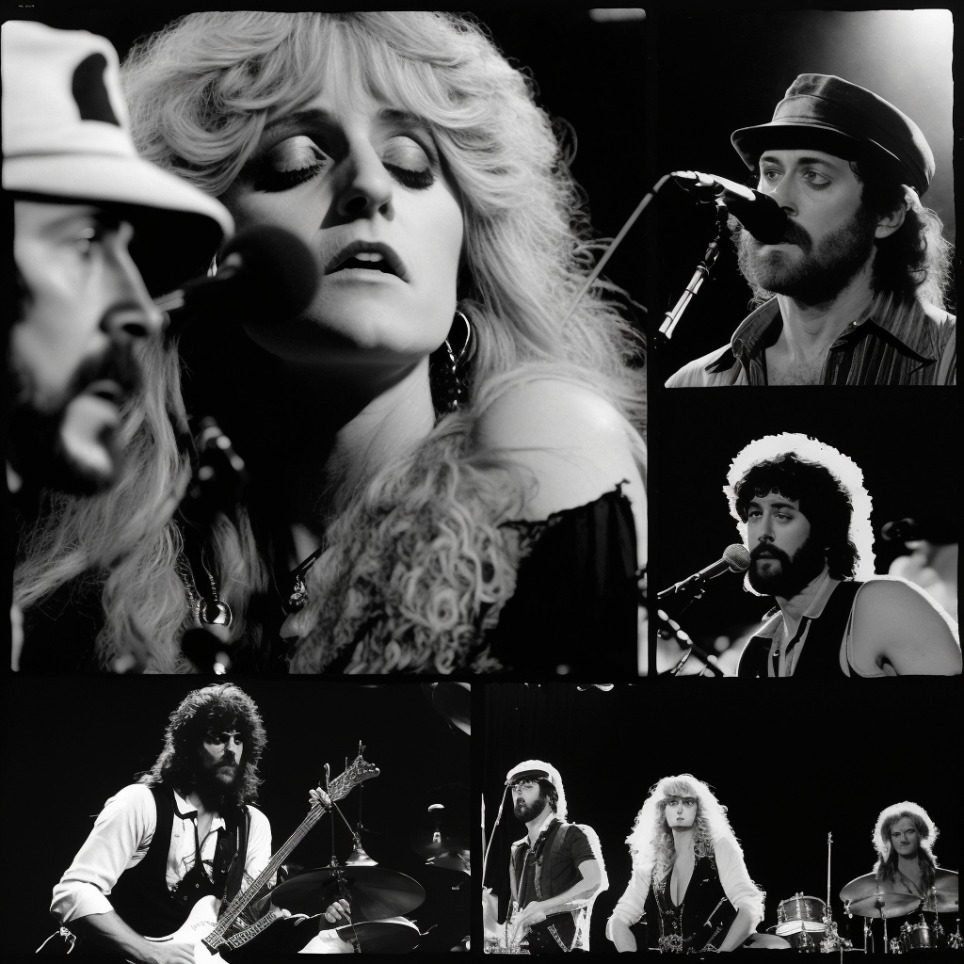 Don't Stop is one of the many classic tracks the band composed for Rumours. Despite its upbeat message and sound, keyboardist Christine McVie wrote the song to deal with her breakup to bassist John McVie. The song was famously used as Bill Clinton's 1992 presidential campaign theme song. 
You can learn to play Don't Stop by Fleetwood Mac with guitar chords, lyrics and a strumming trainer directly in the Uberchord app. This app listens to your guitar chords and gives you visual feedback in real-time in case you make a mistake.
Key of the Song:
The original key of Don't Stop by Fleetwood Mac is in A major.
Guitar Chords for Don't Stop by Fleetwood Mac
This is a perfect beginner's song to learn as it's only four chords! The E to A chord change is a common change to see and I recommend taking your time to learn the fingerings correctly.
If you have trouble with the B7 chord shape, you can play a powerchord version of it or just play the B7 shape at the 2nd fret (X24242).
Video Lesson
Don't Stop by Fleetwood Mac – Lyrics with Chords
[Intro]


 


E

 

A

  

E

 

A

  x4
 


[Verse 1]


 


E

      

D

           

A




If you wake up and don't want to smile


E

     

D

            

A




If it takes just a little while


E

         

D

        

A




Open your eyes and look at the day


B7




You'll see things in a different way


 


[Chorus]


 


E

     

D

     

A




Don't stop thinking about tomorrow


E

     

D

     

A




Don't stop, it'll soon be here


E

        

D

    

A




It'll be here better than before


B7




Yesterday's gone, yesterday's gone


 


[Link]


 


E

   

D

    

A




E

   

D

    

A


 


[Verse 2]


 


E

       

D

           

A




Why not think about times to come


E

        

D

        

A




And not about the things that you've done


E

       

D

        

A




If your life was bad to you


B7




Just think what tomorrow will do


 


[Chorus]


 


E

     

D

    

A




Don't stop thinking about tomorrow


E

     

D

     

A




Don't stop, it'll soon be here


E

        

D

    

A




It'll be here better than before


B7




Yesterday's gone, yesterday's gone     [hold chord 2 more bars]


 


[Lead break]


 


E

   

D

   

A

   

A




E

   

D

   

A

   

A




E

   

D

   

A

   

A




B7


 


[Verse 3]


 


E

     

D

          

A




All I want is to see you smile


E

     

D

            

A




If it takes just a little while


E

          

D

       

A




I know you don't believe that it's true


B7




I never meant any harm to you


 


[Chorus]


 


E

     

D

    

A




Don't stop thinking about tomorrow


E

     

D

     

A

   N.C.


Don't stop, it'll soon be here


E

        

D

    

A




It'll be here better than before


B7




Yesterday's gone, yesterday's gone


 


E

     

D

    

A




Don't stop thinking about tomorrow


E

     

D

     

A




Don't stop, it'll soon be here


E

        

D

    

A




It'll be here better than before


B7




Yesterday's gone, yesterday's gone


 


[Outro]


 


E

  

D

  

A

                 

E

    

D

   

A




Oooh,    Don't you look back


E

  

D

  

A

                 

E

    

D

   

A




Oooh,    Don't you look back


E

  

D

  

A

                 

E

    

D

   

A




Oooh,    Don't you look back


E

  

D

  

A

                 

E

    

D

   

A




Oooh,    Don't you look back