Word Up! by Korn | Lyrics with Guitar Chords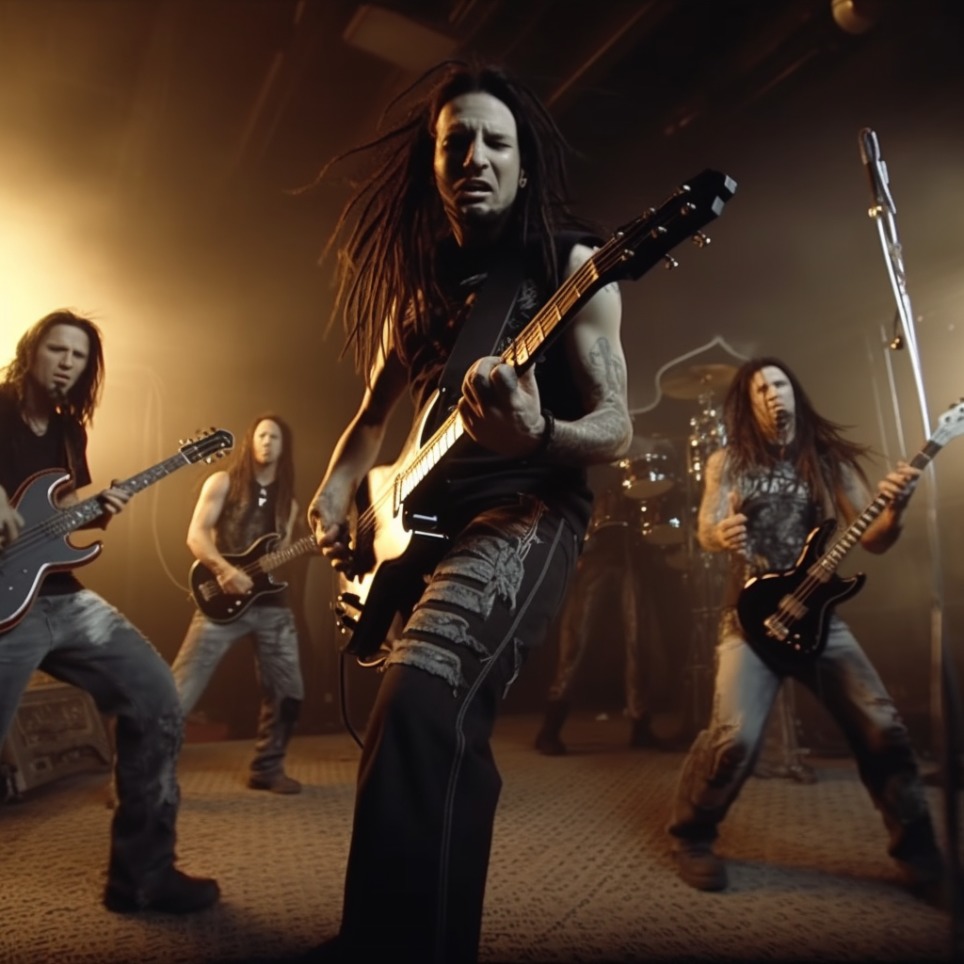 Korn recorded a cover version of Word Up, originally by Cameo, for their Greatest Hits album in 2004. It's played using a 7 string guitar. It's one of the only songs the band sent out to radio stations to promote as a single.
You can learn to play Word Up! by Korn with guitar chords, lyrics and a strumming trainer directly in the Uberchord app. This app listens to your guitar chords and gives you visual feedback in real-time in case you make a mistake.
Key of the Song:
The original key of Word Up! by Korn is in E minor.
Guitar Chords for Word Up! by Korn
As this is a hard rock song, we recommend playing the chords as power chords. This would entail playing E as E5, D as D5, and C and C5. All you need to do to play this is just adapt each chord shape to a powerchord, i.e. 355 for C and 022 for E5. 
Video Lesson
Word Up! by Korn – Lyrics with Chords
[Verse 1]


 


E

                  

D




You pretty ladies around the world


      

C

                   

D

            

E




Got a weird thing to show you so tell all the boys and girls


                                        

D




Tell your brother, your sister and your mama, too


       

C

          

D

            

E




we're about to go down and you know just what to do


                                 

D




Wave your hands in the air like you don't care


C

             

D

             

E




Glide by the people as they start to look and stare


                               

D

                     

C




Do your dance, do your dance, do your dance quick, mama


      

D

            

E




Come on baby, tell me what's the word


 
 


[Refrain]


 


E

                     

D




Now - word up,up ,up everybody say


          

C

                

D

       

E




When you hear the call you got to get it underway


                  

D

             

C

                

D




Word up, it's the code word, no matter where you say it


       

E




You'll know that you'll be heard


 
 


[Verse 2]


 


E

                          

D




Now all you sucker DJs who think you're fly


        

C

           

D

             

E




There's got to be a reason and we know the reason why


                                  

D




You try to put on those airs and act real cool


        

C

         

D

                

E




But you got to realize that you're acting like fools


                                      

D




If there's music we can use it, we`re free to dance


C

                 

D

               

E




We don't have that time for psychological romance


                        

D

                  

C




No romance, no romance, no romance for me, mama


D

                     

E




Come on baby, tell me what's the word


 
 


[Refrain]


 


E

                   

D




Now - word up,up,up everybody say


         

C

                 

D

      

E




When you hear the call you got to get it underway


                  

D

              

C

              

D




Word up, it's the code word, no matter where you say it


       

E




You'll know that you'll be heard (3x)