Wimbo: A Review of Our New Favorite Music App

Review of Wimbo By Seasoned Music Professor
Good music is always more than the sum of its parts. The Wimbo Music app gives users access to multitrack versions of our favorite songs. Jonas, a music professor at the University of Music Hannover and member of the Uberchord team, shares his experience.
A couple of years ago, I was asked to write out the music for string instruments from Marvin Gaye's "What's Going On?". I was lucky because a friend of mine had the whole original studio session in separate tracks and listening to them was amazing. After listening to the separate tracks, I realized that there is so much in each song that we can't really hear. There are also little details that are so important for how a song sounds, but they get covered by the sound of the whole. Of course an educated guess helps you out in such situations, but still: never ever could I really have known what is on all the tracks of this particular song.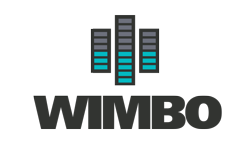 Wimbo Grants Access to Famous Songs in Multitrack via iPhone
Wimbo Music is an app that does just that. It brings famous songs in multitrack directly to your iPhone. I checked out two very different songs that I have been listening to thousands of times over the last thirty or so years, Pink Floyd's "Another Brick in the Wall part II" and Bill Withers "Ain't No Sunshine".
Quality Cover Recordings of Your Favorite Songs
Let me pref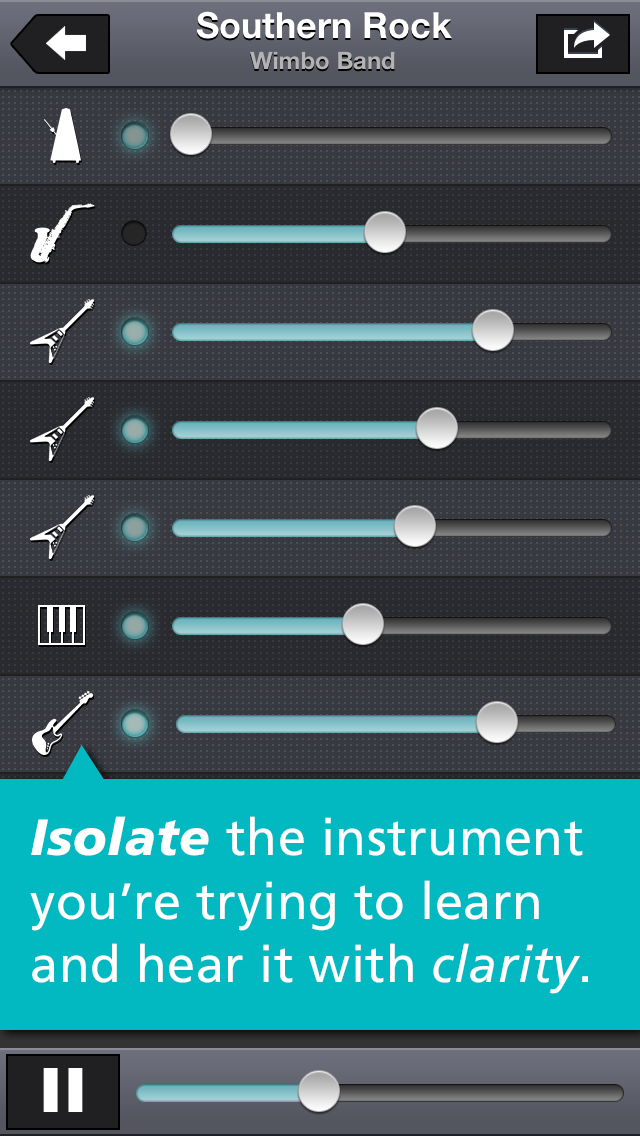 ace that the recordings on Wimbo Music are covered by different bands, but I am really convinced of the quality. The covers are performed by great musicians who studied the original track. Sure, it's not Bill Withers singing, but that really isn't the point of Wimbo Music.
Another Bonus? Wimbo Leaves Out the Guesswork
I have been using various play-alongs for myself and students for such a long time now. The worst being those that sound like something familiar, but had a title that made me guess what the "parent" song was supposed to be. With Wimbo Music, there are no fake titles and it sounds as close to the original as possible. For this, I thank you!
Song Library Is Sizable & Growing
The library is not huge, but it's big enough and growing constantly. The app is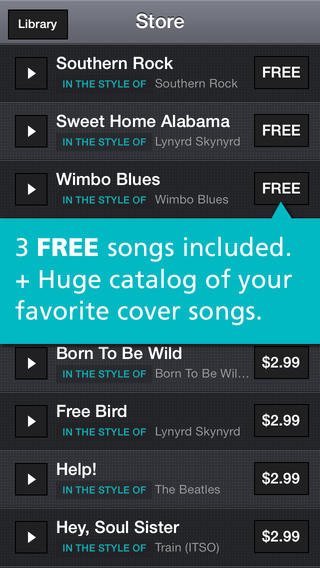 free (including three free demo songs) and each additional track costs $2.99, which might seem like a lot for some users, but it is seriously worth it. As app users, we are not really used to spending money anymore, which is a shame considering how much thought, time and work went in there. Secondly, any track from Wimbo Music will be of huge benefit for the user – particularly if you are a musician! It is perfect for anyone who wants to transcribe a part to then learn it and not just fake it, but really learn what has been played on the recording.
Customize the Accompaniment Based on Which Instrument You Play
Wimbo Music is also great for those who already know a song and want to be accompanied by exact parts from the original. I suppose the app is limited to eight separate tracks. In "Another Bric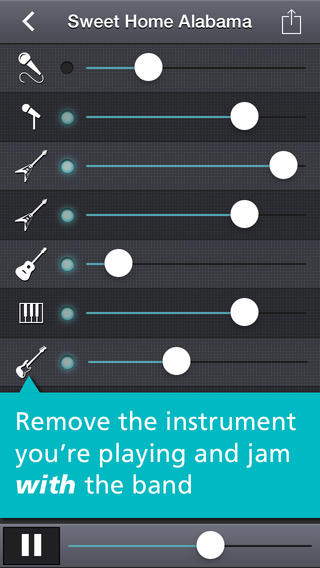 k in the Wall part II" it is two vocal tracks (the lead singing and the school kids), four guitar tracks (2 clean, one distorted one for the Solo), bass and drums. The guitar solo is not the one we know from Pink Floyd's recording and might encourage the user to mute the track and play his own solo. The cover band even recorded the transition to the next song "Mother" on Pink Floyd's album "The Wall"…what more could we ask for?
Wimbo Music is the perfect supplement to learn guitar chords with Uberchord. Once you use Uberchord to learn the chords and fingerings, switch over to Wimbo and step right in place of one of your long-time favorite guitarists!
As always, thanks for reading. There's more to come, so sign-up for our newsletter and follow us on Facebook & Twitter! And don't forget to browse our blog which has hundreds of articles to help you better use the wimbo app like a review of the amplitube app, everybody's changing chords, and our own guitar blog.