Weezic, The Sheet Music App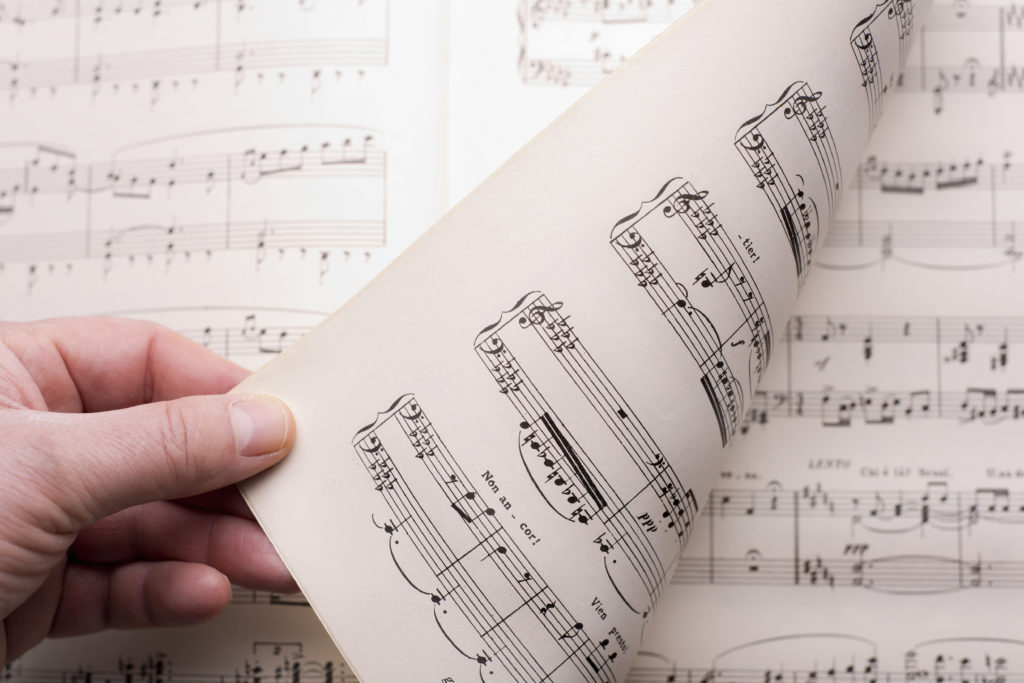 Table of Contents

Jump ahead to the section of your choice!

.

*This review is in reference to version 1.1.2 of the Weezic app.

Learning How to Read Sheet Music Isn't Easy

Younger generations might think with all of the modern apps today and the latest music technology available that using old-style sheet music — actually reading all those weird, squiggly semi-quavers, crotchets and stuff from a piece of paper — is on the way out. It belongs to the dusty old world of Beethoven, classical music and nerdy folks who just happen to have inherited a piano.

Nope, far from it. Sheet music and written scores are still the mainstay of professional, musical performances every day. It's the reason why software like Sibelius is very popular and DAW programs such as Steinberg's Cubase offer a scoring feature. Being able to sight-read music is an invaluable skill. Session musicians who only need to sit down with the sheet music in front of them to play the tune perfectly the first time through are highly sought-after. They save studios and musical directors lots of time and money. On top of that, the musicians make good money, too.

Sounds brilliant, but let's be honest — learning to read music isn't easy. Years of rehearsing, driving everyone in your house absolutely crazy, are required until you can fluently read and play a written score. It's a lonely pursuit, too. You just have to knuckle down and study.

Introducing Weezic's Augmented Sheet Music App

One software company called Weezic has come up with a solution that promises to take the grind out of learning sheet music (and your instrument at the same time, of course) with what it calls "Augmented Sheet Music". The concept involves providing interactive sheet music with the score displayed on your tablet or PC, playing back an accompaniment to your own live performance. The amount of virtual musicians joining in depends on several things and varies with every score, such as what song you've chosen and the instrument played by yourself. For example, you're not going to hear Steve Vai shredding a guitar solo while you learn "Chopsticks" on the piano, right? The extra players can be muted or have the volume changed, the playback tempo is adjustable and the key signature can be altered. As long as you have an active microphone on your tablet or computer, Weezic can even listen to you while playing and analyze what you play to a certain degree.

Weezic is available on PC, Notebook, iPad & the sheet music is also printable


Weezic's Demo Video

Weezic In A Nutshell

Who is Weezic made for?

Classical musicians
Music teachers
People who lack the ability to turn the pages of sheet music while playing an instrument

What are the Key Features?

Play Along: Using MIDI, Weezic has the ability to accompany you with various instruments featured in the music. Within this feature you can adjust the settings for almost anything you can think of:
Assessment: Weezic analyzes your performance and shows you where you may have made a mistake, either by playing the wrong note or timing. The scoring function of this app is a pretty cool technical feature to motivate and track development.
Free Play: While you play, Weezic automatically follows along as it listens. Without you even lifting a finger, the app scrolls down and automatically turns the page.

*We would add a 4th feature here, but it appears to be in development. If you look at the inset picture above, you can see a grayed out "Video Discovery" feature.

Our First Impression After Testing the App

Part 1: Feature Set – Is it Unique?

From my first impression, Weezic looks pretty clever. You don't have to install any software, Augmented Sheet Music runs by itself direct from the Weezic website using a web app in your browser or from the iPad app. You create an account, buy the individual songs, then you're up and running straight away — dead easy. Music scores for nearly 25 different instruments are available including vocals and guitar, but not surprisingly, there's a strong focus on orchestra instruments and classical music. Weezic says it'll constantly expand the catalogue to more tunes on a weekly basis. Hopefully that will mean other genres as well. Nobody's expecting Weezic to provide Deep Purple's Smoke On The Water anytime soon, but it'd be nice to see some more contemporary offerings. Then again, learning to sight-read the classics will teach you how to play almost anything. That's not so bad.

Part 2: Functionality – Does it Work?

Now the app launched six months ago (August 2014 with an update in October 2014), so by no means do I expect perfection, but users should be aware of a couple of the app's limitations. I hope that the Weezic team can iron these things out because the app has a lot of merits.

Click to Enlarge

Play Along: The accompaniment is an awesome feature. After all, it can get lonely playing by yourself all of the time. Before you start playing, you can choose which instrument to have as your accompaniment and this in itself is cool. Adjusting the speed is another feature available that is important for effective practicing.
Assessment: I was specifically curious how well the this evaluation feature would work. After all, to recognize complex melodies and chords in real-time is an incredibly complex technical feat and we at Uberchord are working day and night to make this happen in our new app. To my knowledge, there aren't any apps out there yet that have tackled this. First, it must be noted that the feature is available only on PC, not on iPad at the moment. Having a professional pianist on the team, I had him play a short and simple segment of music to make sure the problem wasn't in front of the screen. However, even though he played all of the notes accurately and in time, Weezic displayed some erroneous mistakes [see inset image]. The note recognition for simple melodies works well, but when moving on to more complex pieces of music or even polyphonic chords there is a lot of room for improvement.  Then again, this is also true for all other apps we know, so don't expect wonders here. The assessment works well enough if you need feedback for which parts need a little more practice.
Free Play: There is a curser that automatically follows along as you play the music, making it easier for reading sheet music. The mechanics of the feature is along the same lines as for the assessment — it needs to listen and that's tough. It works somehow, but at times it tends to jump around quite a bit and can feel a little distracting.  The automatic page turner needs improvement, too. For simple melodies it's okay, but if it is anything more complex the pages just jump around erratically. Admittedly, we tested it only with piano, so there might be other instruments with which the technology works better.

Summary

Weezic is an impressive piece of software, nicely designed, useful and easy to use — and definitely has a lot more potential. Although the assessment feature serves more as an indication right now than a real evaluation, the feature definitely has its merits as it will show you where you need to improve. The page turner, however, needs serious work on the technology, at least for piano. Nevertheless, it's a good (web) app to keep you going with sight reading. The sheet music comes at a price, but is of professional quality.

App Details

Developer: Weezic (www.weezic.com)
Platforms: PC, Mac & iPad compatible (Apple App Store Page)
Instruments: Voice, Bassoon, Cello, Clarinet, French Horn, Euphonium, Flute, Recorder, Guitar, Harp, Oboe, Marimba, Percussions, Piano, Saxhorn, Saxophone, Trombone, Trumpet, Tuba, Vibraphone, Viola, Violin and Xylophone
Cost: Free, but you pay for each sheet of music. Guitar charts average 9.00 Euros and typically contain a collection of songs to learn.