Reeling In The Years by Steely Dan | Lyrics with Guitar Chords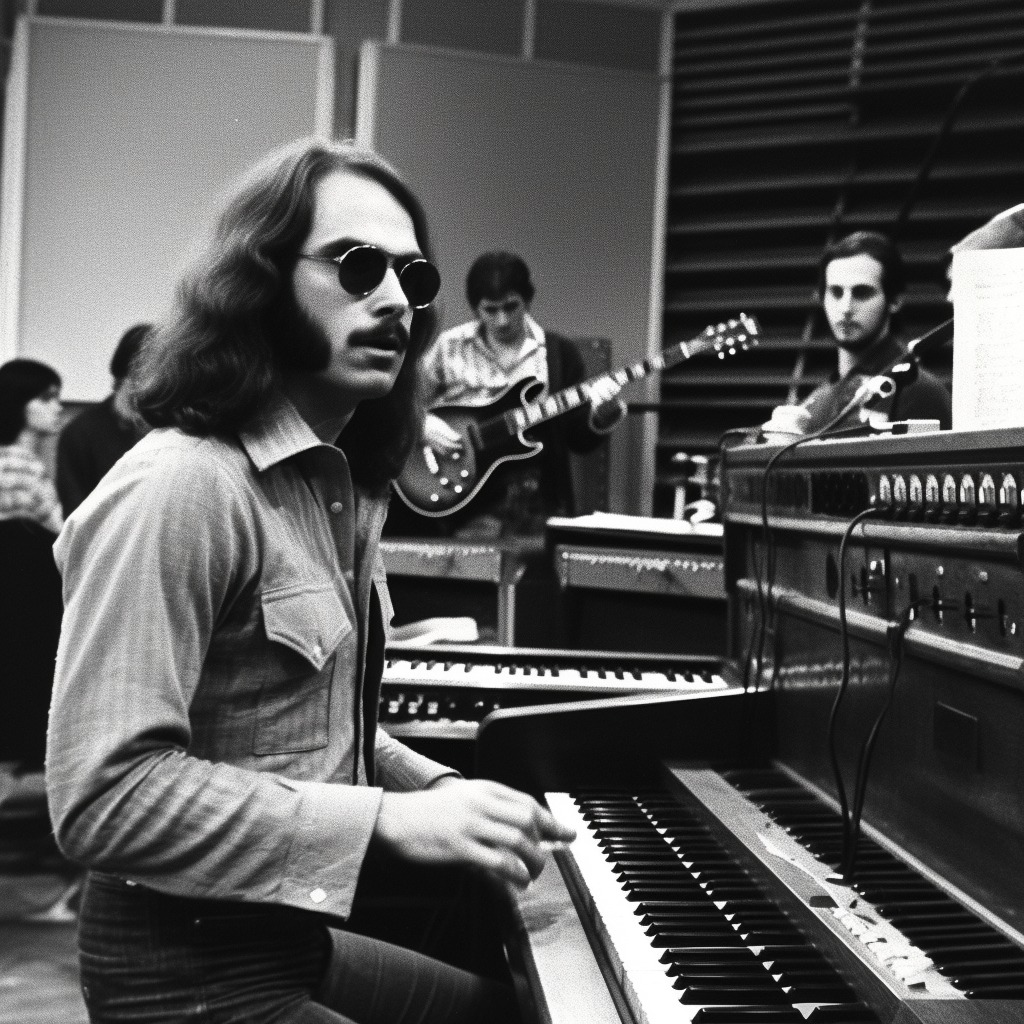 Steely Dan record this classic rock staple in 1972 for their debut album, Can't Buy A Thrill. The subject of the song is the ex of lead singer Donald Fegan, and is famous for the guitar riff and solos from session guitarist Elliott Randall. It's solo is one of the most popular ever with Jimmy Page of Led Zeppelin claiming it's his favorite. 
You can learn to play Reeling In The Years by Steely Dan with guitar chords, lyrics and a strumming trainer directly in the Uberchord app. This app listens to your guitar chords and gives you visual feedback in real-time in case you make a mistake.
Key of the Song:
The original key of Reeling In The Years by Steely Dan is in D major.
Guitar Chords for Reeling In The Years by Steely Dan
There is a lot going on in this song and there's no tabs for the main riff/lick. That said, the chords will be challenging for many beginners as they're not shapes you'll be taught in your first lessons. 
However, the chord shapes will be not be too challenging once you see, for instance, how often you'll use the shape that comes from A/C# (X42225). Gmaj9 will be tricky too, but to avoid the contortions in your fret hand…you can leave out the 3rd fret note on the high E string. Leaving out various strings in some chord shapes is a good strategy for many chord progressions.
Video Lesson
Reeling In The Years by Steely Dan – Lyrics with Chords
[Verse 1]


 
              

D

               

A/C#

            

Bm7

                 

A




                Your ever lastin' summer, you can see it fadin' fast,


              

D

                       

A/C#

            

Bm7

                 

A




                So you grab a piece of somethin' that you think is gonna last.


      

C#/E

                          

C/Eb

          

B/D

           

A/C#




        Well, you wouldn't even know a diamond if you held it in your hand;


              

D

                     

A/C#

            

Bm7

            

A




                The things you think are precious I can't understand.


 
 
                                       

Gmaj9

                    

A




       [Chorus] Are you reelin' in the years, stowin away the time?


          |                              

Gmaj9

                         

A




          |     Are you gatherin' up the tears, have you had enough of mine


          |                           

Gmaj9

                    

A




          |     Are you reelin' in the years, stowin away the time?


          |                              

Gmaj9

                         

F#m7




          |     Are you gatherin' up the tears, have you had enough of mine


          |


          |


          |                            

Gmaj9

                    

A




          |     Are you reelin' in the years, stowin away the time?


          |                              

Gmaj9

                         

A




          |     Are you gatherin' up the tears, have you had enough of mine


          |                           

Gmaj9

                    

A




          |     Are you reelin' in the years, stowin away the time?


          |                              

Gmaj9

                         

F#m7




          _     Are you gatherin' up the tears, have you had enough of mine


 
 


[Verse 2]


 
              

D

                            

A/C#

     

Bm7

             

A




                You been tellin' me you're a genius since you were seventeen;


              

D

               

A/C#

               

Bm7

                        

A




                In all the time I've known you I still don't know what you mean.


              

C#/E

                   

C/Eb

          

B/D

              

A/C#




                The weekend at the college didn't turn out like you planned;


              

D

                 

A/C#

              

Bm7

           

A




                The things that pass for knowledge I can't understand.


 
 
                                       

Gmaj9

                    

A




       [Chorus] Are you reelin' in the years, stowin away the time?


          |                              

Gmaj9

                         

A




          |     Are you gatherin' up the tears, have you had enough of mine


          |                           

Gmaj9

                    

A




          |     Are you reelin' in the years, stowin away the time?


          |                              

Gmaj9

                         

F#m7




          _     Are you gatherin' up the tears, have you had enough of mine


 
 


[Verse 3]


 
              

D

                     

A/C#

         

Bm7

            

A




                I've spent a lot of money and I spent a lot of time;


              

D

                      

A/C#

      

Bm7

                

A




                That trip we made to Hollywood is etched upon my mind.


              

C#/E

                   

C/Eb

                

B/D

          

A/C#




                After all the things we've done and seen you find another man;


              

D

                      

A/C#

          

Bm7

         

A




                The things you think are useless I can't understand.


 
 
                                       

Gmaj9

                    

A




       [Chorus] Are you reelin' in the years, stowin away the time?


          |                              

Gmaj9

                         

A




          |     Are you gatherin' up the tears, have you had enough of mine


          |                           

Gmaj9

                    

A




          |     Are you reelin' in the years, stowin away the time?


          |                              

Gmaj9

                         

F#m7




          _     Are you gatherin' up the tears, have you had enough of mine