Over My Head by Fleetwood Mac – Lyrics & Guitar Chords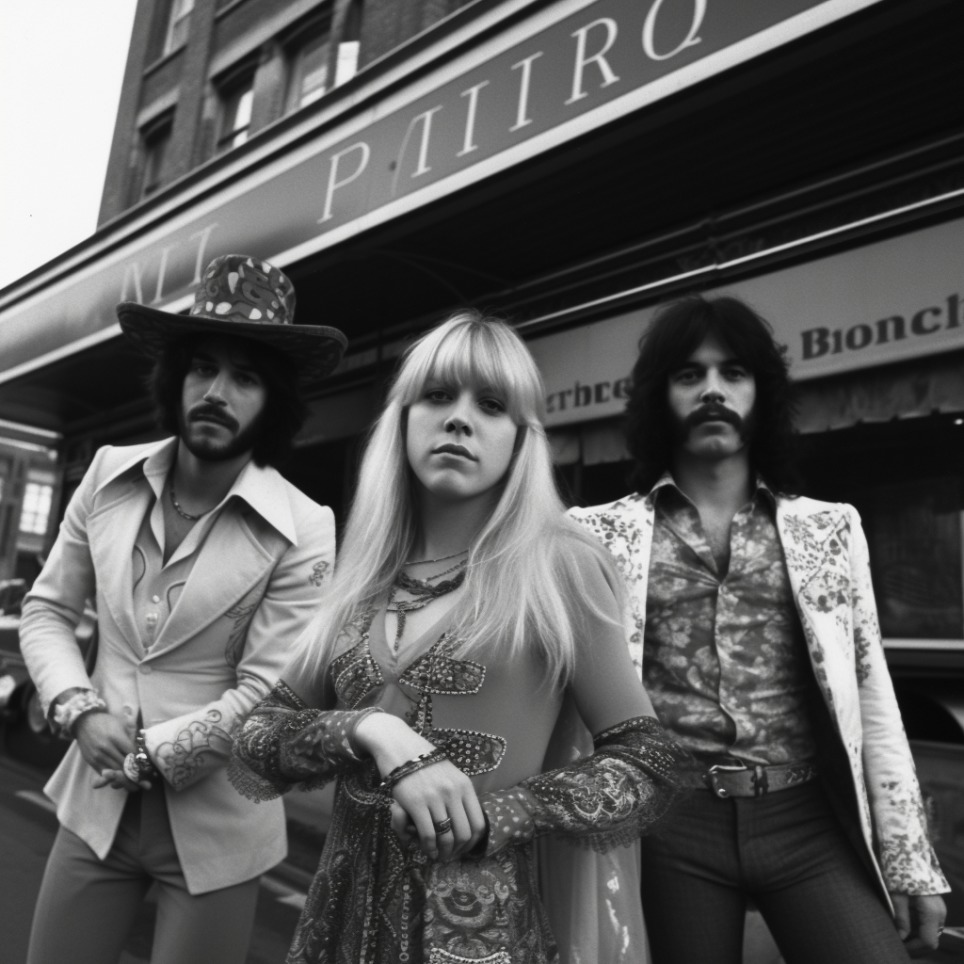 "Over My Head," Fleetwood Mac's iconic track from their 1975 self-titled album, stands as a testament to the band's evolving sound. Transitioning from their blues roots, this song heralded Fleetwood Mac's foray into the pop-rock realm, making waves on the charts and in listeners' hearts. Penned by the talented Christine McVie, its seemingly straightforward love narrative (the song is about her relationship with bandmate Lindsey Buckingham) is underpinned by the complex dynamics within the band, offering a layered listening experience. For our guitar enthusiasts, "Over My Head" serves as a lesson in subtlety and harmony. While the song is predominantly led by McVie's delicate piano melodies, the guitar's role is crucial. Acting as the rhythmic backbone, it's a reminder that sometimes, a guitar's power lies in its ability to complement other instruments, adding depth and pulse without overshadowing. As you pick up your guitar to explore this classic, let it be a journey in understanding balance, harmony, and the magic of understated accompaniment in ensemble playing.
You can learn to play the chords you need to play Over My Head by Fleetwood Mac with the Uberchord app. This app features a guitar chord trainer and a strumming trainer. It listens to your guitar chords and gives you visual feedback in real-time in case you make a mistake.
Key of the Song:
The original key of Over My Head by Fleetwood Mac is in D major.
Guitar Chords for Over My Head by Fleetwood Mac
If any of you are absolute beginners looking for a Fleetwood Mac song to start with, then this one will be perfect. A lot of the song consists of the chord change D to Em. To make this change, all you need to do is prepare your 1st and 2nd fingers to go from the G and B strings to the A and D strings.
Video Lesson
Over My Head by Fleetwood Mac – Lyrics with Chords
D




You can take me to paradise,


 


And then again you can be cold as ice


            

Em




I'm over my head,


       

D




But it sure feels nice.


 


D




You can take me anytime you like,


                                              

Em




I'll be around if you think you might love me baby,


    

D




And hold me tight.


 


D

    

G

              

D

      

G




Your mood is like a circus wheel,


D

      

G

                

D

   

G




You're changing all the time,


D

   

G

             

D

        

G




Sometimes I can't help but feel,


         

D

                 

A




That I'm wasting all of my time.


 


D




Think I'm looking on the dark side,


 


But everyday you hurt my pride,


            

Em




I'm over my head,


       

D




But it sure feels nice,


            

Em




I'm over my head,


       

D




But it sure feels nice.


 


D

    

G

              

D

      

G




Your mood is like a circus wheel,


D

      

G

                

D

   

G




You're changing all the time,


D

   

G

             

D

        

G




Sometimes I can't help but feel,


         

D

                 

A




That I'm wasting all of my time.


 


D




Think I'm looking on the dark side,


 


But everyday you hurt my pride,


            

Em




I'm over my head,


       

D




But it sure feels nice,


            

Em




I'm over my head,


       

D




But it sure feels nice.


 


* Alternate:


 


Capo II


 


D

  = 

C




Em

 = 

Dm




G

  = 

F




A

  = 

G