Magic Carpet Ride by Steppenwolf | Lyrics with Guitar Chords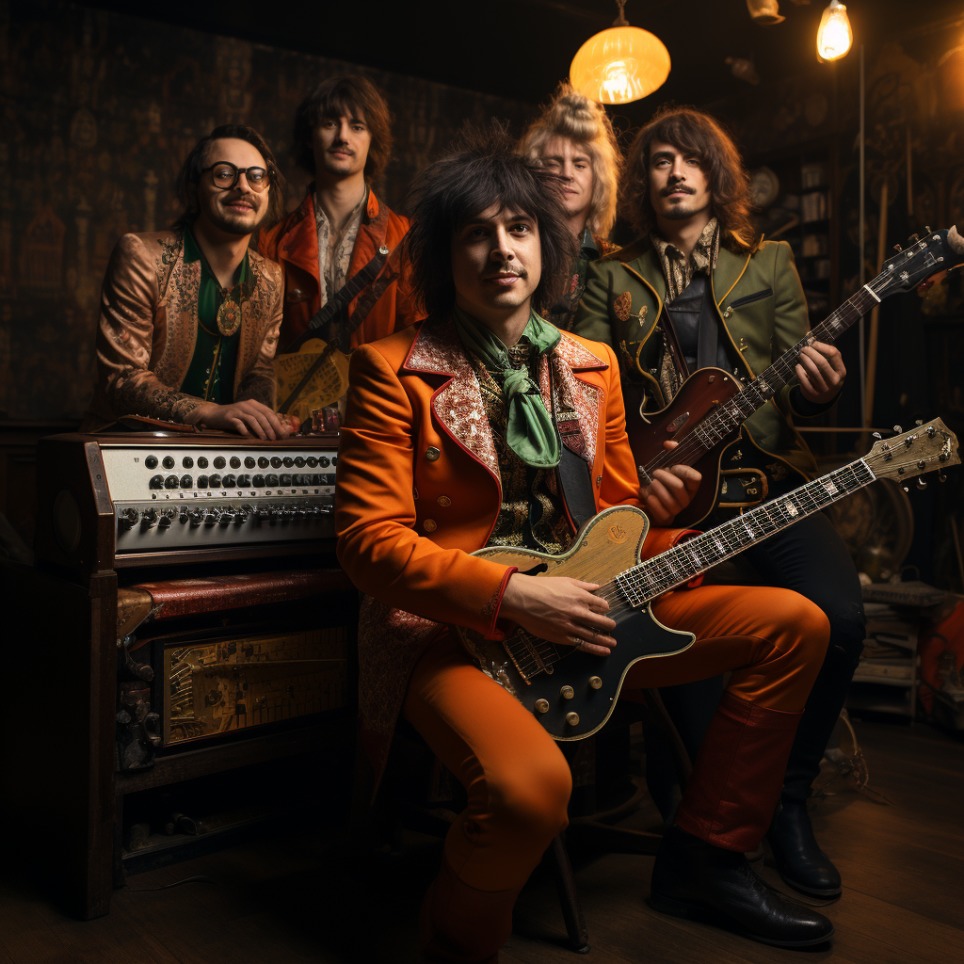 Every guitarist, novice or seasoned, cherishes those songs that are both a delight to the ears and a joy to play. Steppenwolf's "Magic Carpet Ride" is undoubtedly one of those tracks. Born in the heart of the psychedelic era, this song is a masterclass in blending engaging lyrics with captivating instrumentation. The track's creation story itself is an inspiration — reminding us of the spontaneous magic that can happen when passion meets instrument. The opening bass line sets a compelling tone, but it's the guitar's role throughout, especially in the extended jam session, that truly showcases the versatility and improvisational spirit of the instrument. And, just as we guitarists might get lost in the euphoria of a jam session, the song invites listeners to embark on a fantastical, dreamlike journey. For those keen on exploring the rich tapestry of '60s rock, "Magic Carpet Ride" offers a perfect blend of challenge and nostalgia. It stands as a testament to the era and serves as a reminder of the timeless appeal of a well-crafted guitar riff. So, hop on this musical journey and let Steppenwolf's classic guide your next session.
Magic Carpet Ride was released in 1968. The radio edit has a different vocal take and is not played nearly as much as the album version. Singer John Kay has admitted that he was under the influence when writing the song.
You can learn the chords you need to play Magic Carpet Ride by Steppenwolf with the Uberchord app. This app features a chord and a strumming trainer and listens to your play to give you visual feedback in real-time in case you make a mistake.
Key of the Song:
The original key of Magic Carpet Ride by Steppenwolf is in G major.
Guitar Chords for Magic Carpet Ride by Steppenwolf
The whole song is mostly the D-C-G chord progression. Pay careful attention to the notes on the high E string as that's where the main motif of the song comes from. A very easy way to play it is to just play the notes on the high E, B, and G strings.
Video Lesson
Magic Carpet Ride by Steppenwolf – Lyrics with Chords
D

      

C

  

G

      

D

  

C

  

G




I like to dream        yes, yes


D

       

C

        

G

             

D

 

C

 

G




Right between my sound machine


     

D

        

C

       

G




On a cloud of sound I drift in the night


D

     

C

        

G




  Any place it goes is right


D

      

C

    

G

             

D

        

C

      

G




  Goes far,   flies near,   to the stars away from here


 
      

D

   

C

     

G

         

D

    

C

   

G




Well, you don't know what   we can find


D

             

C

         

G




Why don't you come with me little girl


D

      

C

     

G




  On a magic carpet ride


D

     

C

     

G

         

D

    

C

   

G




  You don't know what   we can see


D

             

C

         

G




Why don't you tell your dreams to me


D

    

C

       

G




Fantasy will set you free


 


G

                     

Bb




Close your eyes girl, look inside girl


C

                       

G




Let the sound take you away...


 
     

D

       

C

      

G




Last night I held Aladdin's lamp


D

          

C

           

G




  And so I wished that I could stay


D

            

C

           

G




  Before the thing could answer me


      

D

       

C

                 

G




Well, someone came and took the lamp away


D

   

C

      

G

         

D

         

C

        

G




  I looked   around,   a lousy candle's all I found


 
      

D

   

C

     

G

         

D

    

C

   

G




Well, you don't know what   we can find


D

             

C

         

G




Why don't you come with me little girl


D

      

C

     

G




  On a magic carpet ride


    

D

     

C

     

G

         

D

    

C

   

G




Well  You don't know what   we can see


D

             

C

         

G




Why don't you tell your dreams to me


D

    

C

       

G




Fantasy will set you free


 


G

                     

Bb




Close your eyes girl, look inside girl


C

                       

G




Let the sound take you away


 


[Instrumental]


 


G

   

G

   

G

   

G




E

   

E

   

E

   

E

  x15
 
      

D

   

C

     

G

         

D

    

C

   

G




Well, you don't know what   we can find


D

             

C

         

G




Why don't you come with me little girl


D

      

C

     

G




  On a magic carpet ride


    

D

     

C

     

G

         

D

    

C

   

G




Well  You don't know what   we can see


D

             

C

         

G




Why don't you tell your dreams to me


D

    

C

       

G




Fantasy will set you free    (fade)