In my feelings by Drake | Lyrics with Guitar Chords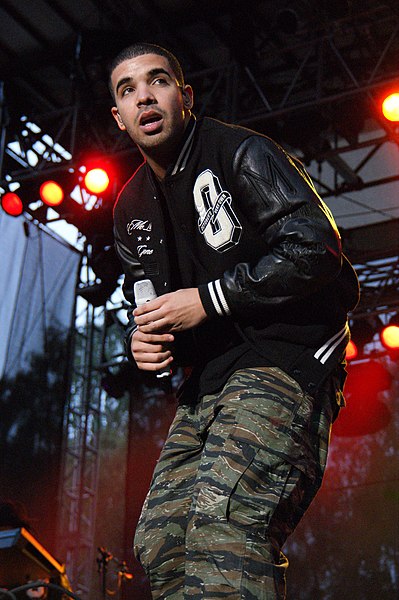 In My Feelings by Drake was released on his fifth studio album Scorpion in 2018.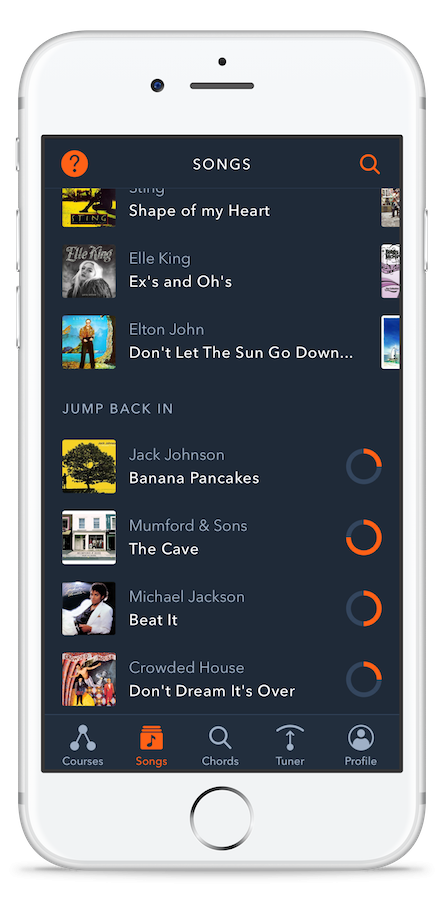 You can learn to play hundreds of popular songs with guitar chords, lyrics and a strumming trainer directly in the Uberchord app.
Key of the Song: G sharp major
The original key for In my feelings by Drake is G sharp major.
Guitar Chords for In my feelings by Drake
Video Lesson
In my feelings by Drake – Lyrics with Guitar Chords
Note: Capo on 1st Fret
[Am]
Trap, TrapMoneyBenny
[Bm]
…This shit got me in my feelings
[Am]…
Gotta be real with it, [Bm]…yup
[Am]
Kiki, do you love me? Are you [Bm] riding?
Say you'll never ever leave from be [Am] side me
'Cause I want ya, and [Bm] I need ya
And I'm down for you always
[Am] KB, do you love me? Are you [Bm] riding?
Say you'll never ever leave from be [Am] side me
'Cause I want ya, and I [Bm] need ya and I'm down for you always

[Am]…Look, the [Bm]new me is really still the [G]real me
I swear you gotta feel me before they try and [Am]kill me
They gotta make some [Bm]choices, they runnin' out of [G]options
'Cause I've been goin' off and they don't know when it's [Am]stoppin'
And when you get to [Bm]toppin', I see that you've been [G]learnin'
And when I take you shoppin' you spend it like you [Am]earned it
And when you [Bm]popped off on your ex he de[G]served it
I thought you were the [Am]one from the jump, that con[Bm]firmed it
Trapmoneybenny
[G]…I buy you champagne but you love some Henny
[Am]…From the [Bm]block like you Jenny
[G] I know you special, girl, 'cause I know too many

[Am]'Resha, do you [Bm]love me? Are you [G]riding?
Say you'll never ever leave from be [Am] side me
'Cause I [Bm]want ya, and I [G] need ya
And I'm down for you always
[Am] J.T., do you [Bm]love me? Are you [G]riding?
Say you'll never ever leave from be [Am] side me
'Cause I [Bm] want ya, and I need [G] ya
And I'm down for you always

[Am] Two bad bitches and we kissin' in the Wraith
Kissin'-kissin' in the Wraith, kiss-kissin' in the Wraith
I need that black card and the code to the safe
Code to the safe, code-code to the safe-safe
I show him how the neck work
Fuck that Netflix and chill, what's your net-net-net worth?

[Am] 'Cause I [Bm]want ya, and I [G]need ya
And I'm down for you always
[Am] (Yeah, yeah)
And I'm [Bm]down for you al[G]ways
D-[Am]down for you a[Bm]lways
D-d-[G]down for you always
(I got a new boy, and that nigga trade)

[Am] Kiki, do you love me? Are you [Bm]riding?
Say you'll never ever leave from be[Am] side me
'Cause I want ya, and [Bm] I need ya
And I'm down for you always
[Am] KB, do you love me? Are you [Bm]riding?
Say you'll never ever leave from be[Am] side me
'Cause I want ya, and I [Bm] need ya and I

[E5] Bring that ass, bring that ass, bring that ass back
B-bring that ass, bring that ass, bring that ass back
Shawty say the nigga that she with can't hit
But shawty, I'ma hit it, hit it like I can't miss
(Clap that ass, you're the only one I love)
(Clap that ass, clap, clap)
Bring that ass back
(Clap that ass, you're the only one I love)
(Let's go, let's go)
Bring that ass back

[Am] Trap, [Bm]TrapMoneyBenny
[G]…This shit got me in my feelings
[C]I just [Bm]gotta be real with it, [G]yup
"What are y'all talkin' about?"
"I don't even care, I need a photo with Drake
Because my Instagram is weak as fuck"
"What are you talkin' about?"
"I'm just being real, my shit look"