Uberchord Wins ICT Investor's Day Competition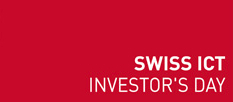 ---
Uberchord Wins 15th ICT Investor's Day Competition
We are a little proud that we just won the 15th annual ICT Investor's Day Competition in Zurich, Switzerland. The audience seemed to like our idea of a mobile guitar teacher as much as the jury did. In fact, after a 90 seconds pre-qualification pitch they wanted to hear more and voted us into the second round.
The second pitch was about ten minutes with a subsequent demo of our technology. It all went very well with a warm round of applause and lots of inspiring conversations afterwards over beer and white wine. Thanks to Jan Fülscher from Business Angel Club Switzerland and Gert Christen from BlueLion Incubator for hosting the event!
If you found this post interesting, stick around because there's more to come. Sign-up for our newsletter to stay up to date with fresh content! Don't worry, we won't spam your inbox. Expect no more than 2x emails per month.
Curious to learn more about Uberchord? We are in the midst of developing a new app for guitar heads with next level chord training. To be among the first to experience it, Sign-up for the Beta!