What Was Your First Guitar Chord?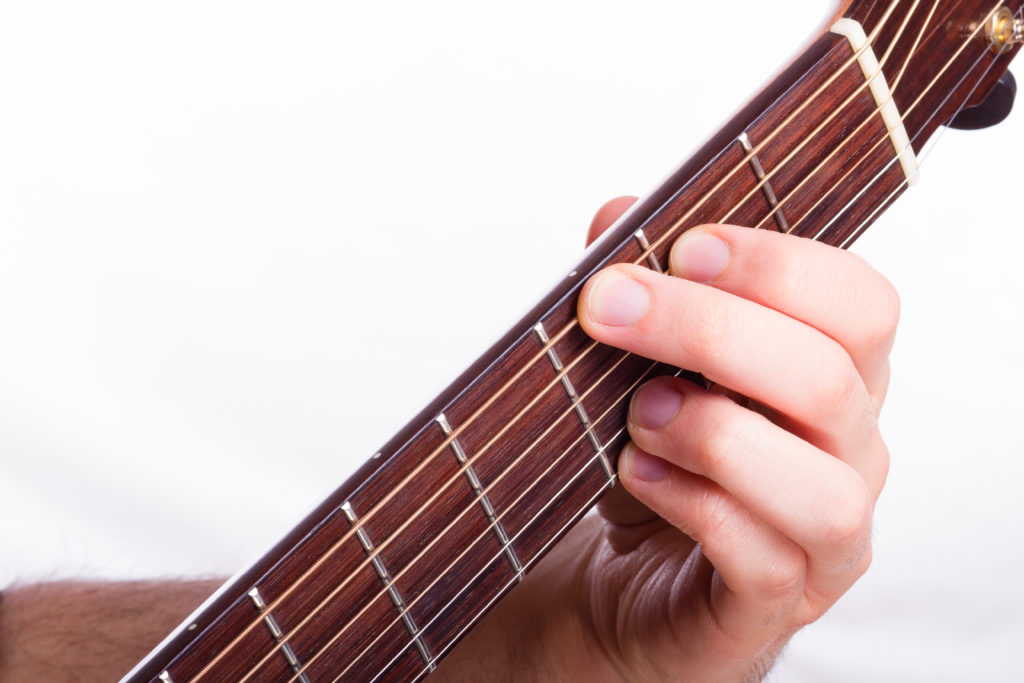 100 guitarists were surveyed
"What was the first guitar chord you learned?"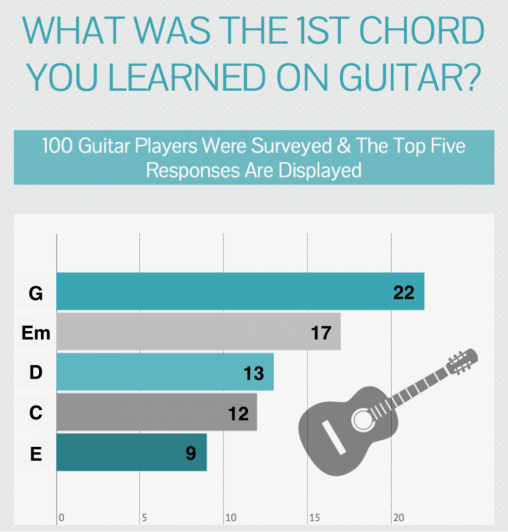 As a complete beginner, I played my first guitar chord just a couple of months ago and it was an E minor (Em). This puts me right in line with the majority of beginner guitar players. I'm a little embarrassed to admit that I still haven't properly learned to play G major because the fingering is quite difficult. It surprised me to see G major at the top of the chart since it causes me much strain in my fingers. If you play guitar and happen to remember, is the first chord you first learned listed in the results above?
We want to know what you think, Take the poll!
If you would like to learn these chords, take a look at the chord diagrams below and read our previous blog post "Learn Guitar Chords, A Guide for Beginners" that is dedicated to teaching beginners which chords to get started with. These guitar chord diagrams, taken from our prototype of the  Uberchord app*, will help you get started.