B.B King | Live Gear: Gibson ES-355, Fender Deluxe Amp, Wampler Pedals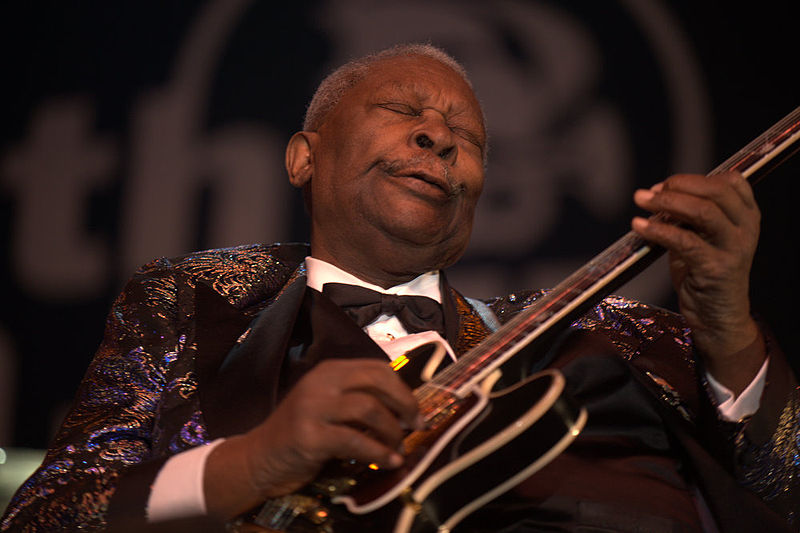 King's tone is a natural, pure, slightly distorted and compressed tone that serves to bring out the crucial minute details of his playing style.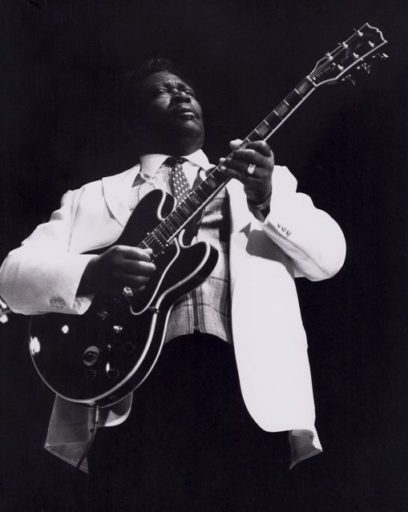 BB King is a true "king" of tone. He is a massively influential guitarist who has inspired generations of blues guitarists across the world. King developed a simple and expressive method of playing the guitar and his tone and technique is highly sought after within the guitar community. Today we will take a look at the guitars, amps, pedals, accessories and technique that emulate BB King's famous tone!
The King of Blues
BB has a warm, natural guitar tone. It is overdriven but not over saturated with gain. His tone tends to also be fairly compressed, which adds to the warmth. He discovered a simplistic, pleasing tone that supplements and enhances his playing style. In other words, we are talking about a pure, natural tone that will pick up every little expressive detail (string bending, string sliding, finger tone etc.) that adds to the overall experience of "tone".
B.B. King's Guitars

Almost as famous as BB King himself is his soulmate "Lucille". Of course, Lucille is his iconic Gibson ES-355. This model is a double cut away, semi-hollowbody guitar which features 2 humbucking pickups. These humbucking pickups provide a full, warm tone (especially the neck pickup). An obvious first choice in terms of the guitar option would be a Gibson ES-335 Lucille. These guitars were designed by Gibson in collaboration with King himself, the only catch is that they are nearly $7,000!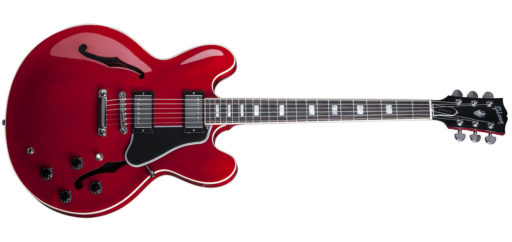 Another high end option is the stock Gibson ES-355. Still expensive but you get what you pay for! There are many variations on these models so let's talk about BB King's model and try to find one as close as possible. Lucille was made with a maple body, maple neck and ebony fretboard. Maple is a very common tone wood. It is very dense and it produces a bright, warm tone with a very tight low end. A Gibson ES-355 with get the sound you seek!

Another option, if you are on budget, is the Epiphone ES-335 DOT  which retails for around $500. It also features a maple body and neck but it features a rosewood fretboard rather than an ebony board. It also has 2 humbuckers which is very important to the BB sound, a topic which we will be discussing a bit later on!
It is very important that the guitar be a hollowbody because this construction of guitar reverberates differently and creates a warm, full tone when amplified. If you are looking for other guitar options that are still hollowbody and have 2 humbuckers check out Ibanez and D'Angelico!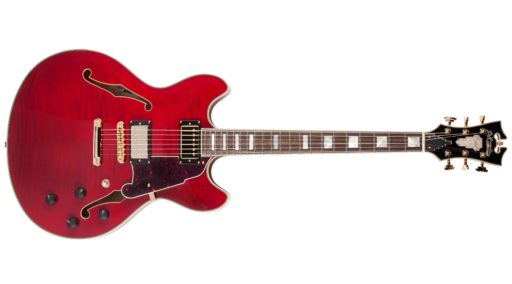 B.B. King's Pickups
Humbucker pickups provide the necessary warmth and darkness in the BB King tone.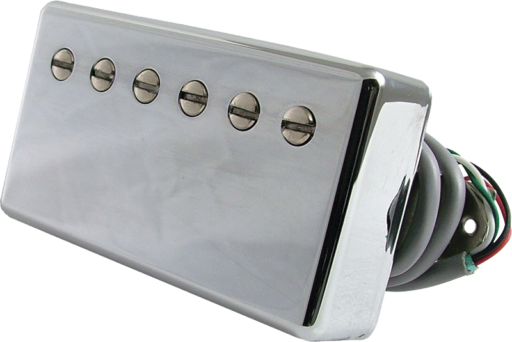 As mentioned before, the humbucking pickup is a big part of the BB king tone. In Lucille, BB had a Gibson 490R Alnico in the neck and a 490T Alnico in the bridge. The 490R provides you with vintage tones with modern mid range and warmth. It features an Alnico II magnet which gives it a "singing" quality. The 490T also supplies the vintage warmth with the increased mid range and well as an increased, crunchy high end and sustain. It also features the Alnico II magnet.
Another great option for a warmer, blues tone is the Stormy Monday by BareKnuckle Pickups which also features that Alnico II magnet which gives BB's pickups that distinct sound.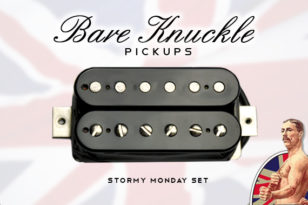 If you have a single coil guitar but are still after that BB sound check out this single coil humbucker from DiMarzio! The DP402 which supplies vintage, blues tone, attack and sustain in the space of a single coil pickup! Just because you have a single coil guitar doesn't mean you can't sound like BB King!
---
B.B. King's Amps
When it comes to amp we are going to keep it simple and leave all of the dirt and overdrive sound to the pedals we will be discussing up next. We are looking for an amp that can project and handle a nice, pure clean sound preferably with some on-board reverb. A great example is the Fender Princeton Reverb. This is a very simplistic and user friendly amplifier that provides that bluesy, clear Fender tone in a small, effective package. If you are in the market for something a little more high end and versatile I would recommend the Fender 65′ Deluxe Reverb. This is essentially the princeton's older brother, featuring a lot more control over the tone. It also features a very capable and defined overdrive channel!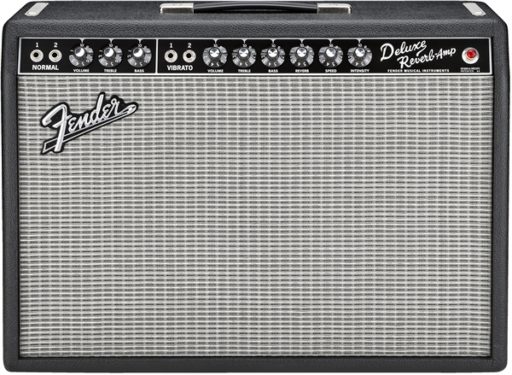 Guitar Pedals
In this case, a lot of the tone is going to come from the pedals. Because BB King's tone is warm and not overly distorted we are looking for a mild overdrive pedal or even just a clean boost to push the amp a little more. The Wampler Euphoria is a great place to start. It is a massively celebrated pedal and it is extremely versatile. It can function as a clean boost and push the clean channel or mild distortion channel of your amp to create a more responsive sound, combined with the Wampler Ego Compressor, you can achieve that warm, natural, responsive BB King tone!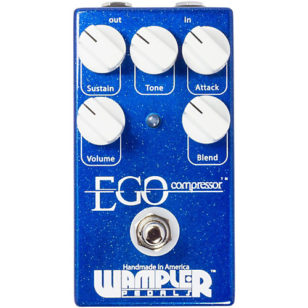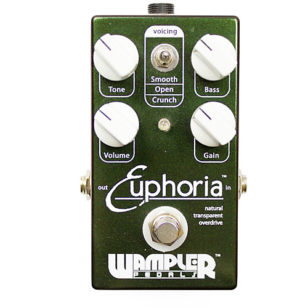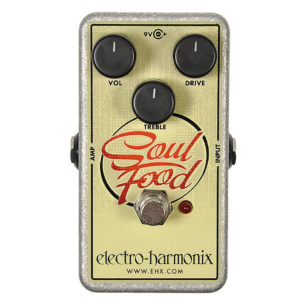 Another option is the Electro Harmonix Soul Food pedal which is a very vintage sounding overdrive pedal which has the same response as an actual amp. If you want to check out some additional drive pedals check out the Wampler Pinnacle, Fulltone Plimsoul, or the classic TS9 TubeScreamer. For additional clean boosts check out the Xotic EP Booster or the TC Electronic Spark.
Play like B.B.King
https://www.youtube.com/watch?v=TA-zCK0dEds
https://youtu.be/8YvuOckaLGw
Accessories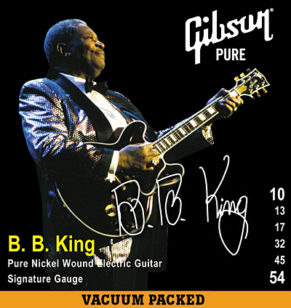 When it comes to guitar strings, BB designed his own custom set of strings with Gibson. They are a special gauge ranging from .10-.52.
He also used D'Andrea 351 Medium (.71mm) guitar picks)
We have a lot of great resources here on our blog if you're looking for more ways to sound like BB King. There's lessons on blues chord changes, pentatonic scales, and many of the most iconic chord progressions of the genre. A few of our mostly recently published articles include jimmy page effects, how to find the pentatonic scale in any key, and the ii chord.