We Built This City by Starship | Lyrics with Guitar Chords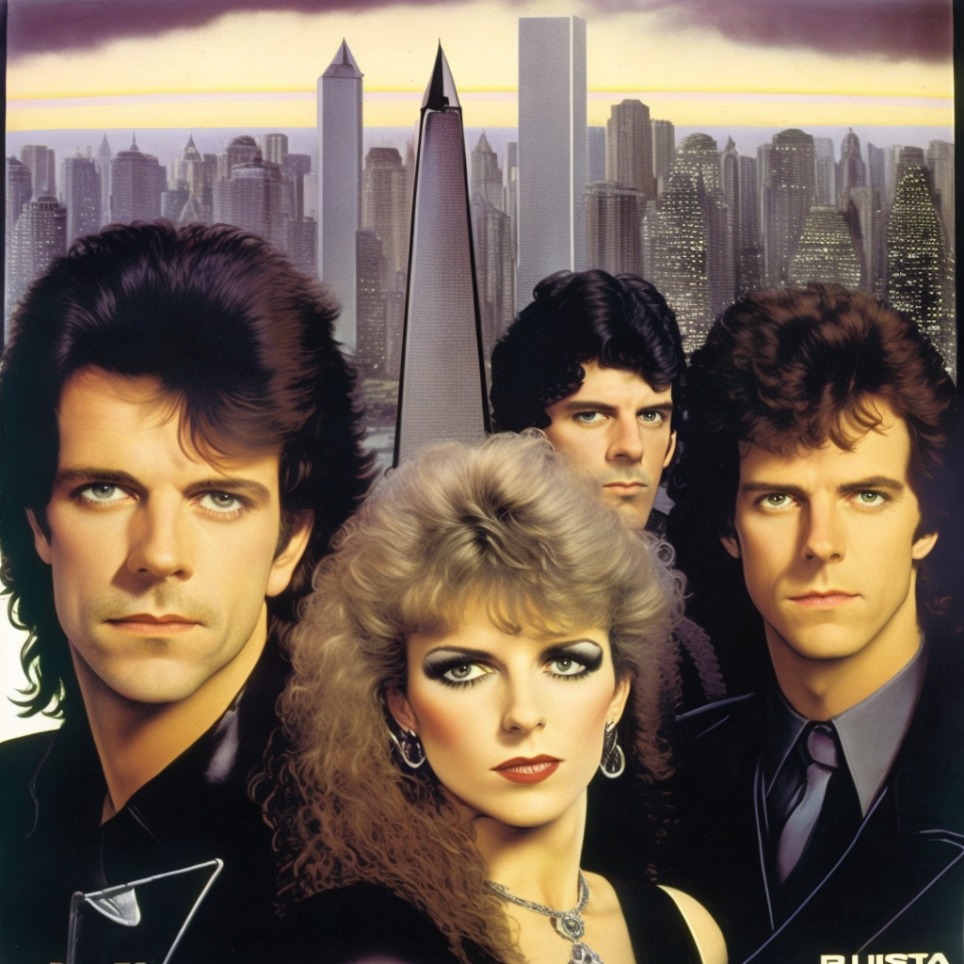 We Built This City is a song that is either whimsical 80s nostalgia or ironic corporate excess, depending on your perspective. Its message of corporate defiance is lost amidst the 80s synth cliches and catchy hook, which are two big reasons it lands on many lists of the worst songs ever. Grace Slick has alternatively embraced and hated this song depending on which interview you catch her in (Starship is an 80s incarnation of her previous band Jefferson Starship).
You can learn to play We Built This City by Starship with guitar chords, lyrics and a strumming trainer directly in the Uberchord app. This app listens to your guitar chords and gives you visual feedback in real-time in case you make a mistake.
Key of the Song:
The original key of We Built This City by Starship is in C major.
Guitar Chords for We Built This City by Starship
This song, despite all its notoriety, has some challenging chord shapes for you to play. The Cmaj9 to G shape will be the most challenging, but try to focus your third and fourth fingers on hitting the correct notes while letting your 1st and 2nd fingers go according to muscle memory, as this will be similar to a C to G progression. 
The other chords that will give you trouble are the F/G and D/G chords as very few chord books will have these shapes. Like any other chord shape, practice the change slowly and memorize the fingering before you attempt it. It also may be easier to drop the bass notes and just play the chord as you already know it, as 133211 and XX0232 for example.
Video Lesson
We Built This City by Starship – Lyrics with Chords
[Intro/Chorus]


   

Cmaj9

               

G

                  

G

    

Am7

 

G




We built this city, we built this city on rock and roll


Cmaj9

               

G

                  

Bm

   

G

   

Cmaj7




Built this city, we built this city on rock and roll


 


[Instrumental]


G

 

C

 

Bm

 

Am

, 

G

 

C

 

D/F#

 

G


 


[Verse 1]


G

                         

C




Say you don't know me, or recognize my face


F/G

                    

D/G

     

G




Say you don't care who goes to that kind of place


                          

C




Knee deep in the hoopla, sinking in your fight


F/G

      

D

        

G

                  

D/F#




Too many runaways eating up the night


 


[Bridge]


   

Em

             

Cmaj7

  

G

                 

D

              

G

 

Cadd9

(v1)


Marconi plays the mamba, listen to the radio, don't you remember 


              

Cadd9

(v2) 

Bm

 

Am7




We built this city,            


   

Cadd9

(v3)          

G

    

C

   

Em




we built this city on rock and roll


 


[Chorus]


   

Cmaj9

               

G

                  

G

    

Am7

 

G




We built this city, we built this city on rock and roll


Cmaj9

               

G

                  

Bm

   

G

   

Cmaj7




Built this city, we built this city on rock and roll


 


[Verse 2]


G

                        

C




Someone's always playing corporation games


F/G

                      

D/G

      

G




Who cares they're always changing corporation names


                            

C




We just want to dance here, someone stole the stage


F/G

              

D

          

G

                    

D/F#




They call us irresponsible, write us off the page


 


[Bridge]


   

Em

             

Cmaj7

  

G

                 

D

              

G

 

Cadd9

(v1)


Marconi plays the mamba, listen to the radio, don't you remember 


              

Cadd9

(v2) 

Bm

 

Am7




We built this city,            


   

Cadd9

(v3)          

G

    

C

   

Em




we built this city on rock and roll


 


[Chorus]


   

Cmaj9

               

G

                  

G

    

Am7

 

G




We built this city, we built this city on rock and roll


Cmaj9

               

G

                  

Bm

   

G

   

Cmaj7




Built this city, we built this city on rock and roll


 


[Verse 3]


           

G

       

C

   

G

 (

C

 

D/F#

) 

G




It's just another Sunday,        


G/B

   

G

    

C

   

D




in a tired old street


  

G

                             

Cmaj9

  

C

   

G

   

C




Police have got the choke hold, oh----oh, oh, oh, 


G

                    

D/F#




but we just lost the beat


G

                    

C




Who counts the money underneath the bar


F/G

                    

D/G

  

G




Who rides the wrecking ball into our guitars


                            

C




Don't tell us you need us, 'cos we're the ship of fools


F/G

          

D

       

G

                              

D/F#




Looking for America, crawling through your schools


 


[Bridge]


             

Em

               

Cmaj7

  

G

                 

D




(music only)Marconi plays the mamba, listen to the radio, 


          

G

 

Cadd9

(v1)


Don't you remember (remember)


 


[Chorus 2]


   

Cmaj9

               

G

                  

G

    

Am7

 

G




We built this city, we built this city on rock and roll


Cmaj9

               

G

                  

Bm

   

G

   

Cmaj7




Built this city, we built this city on rock and roll


Cmaj9

               

G

                  

G

    

Am7

 

G




Built this city, we built this city on rock and roll


Cmaj9

               

G

                  

Bm

   

G

   

Cmaj7




Built this city, we built this city on rock and roll


 


[Outro]


Cmaj9

               

G

                  

G

    

Am7

 

G




Built this city, we built this city


Cmaj9

               

G

                  

Bm

   

G

   

Cmaj7




Built this city, we built this city


Cmaj9

               

G

                  

G

    

Am7

 

G




Built this city, we built this city


Cmaj9

               

G

                  

Bm

   

G

   

Cmaj7




Built this city, we built this city