Seasons Of Love from Rent | Lyrics with Guitar Chords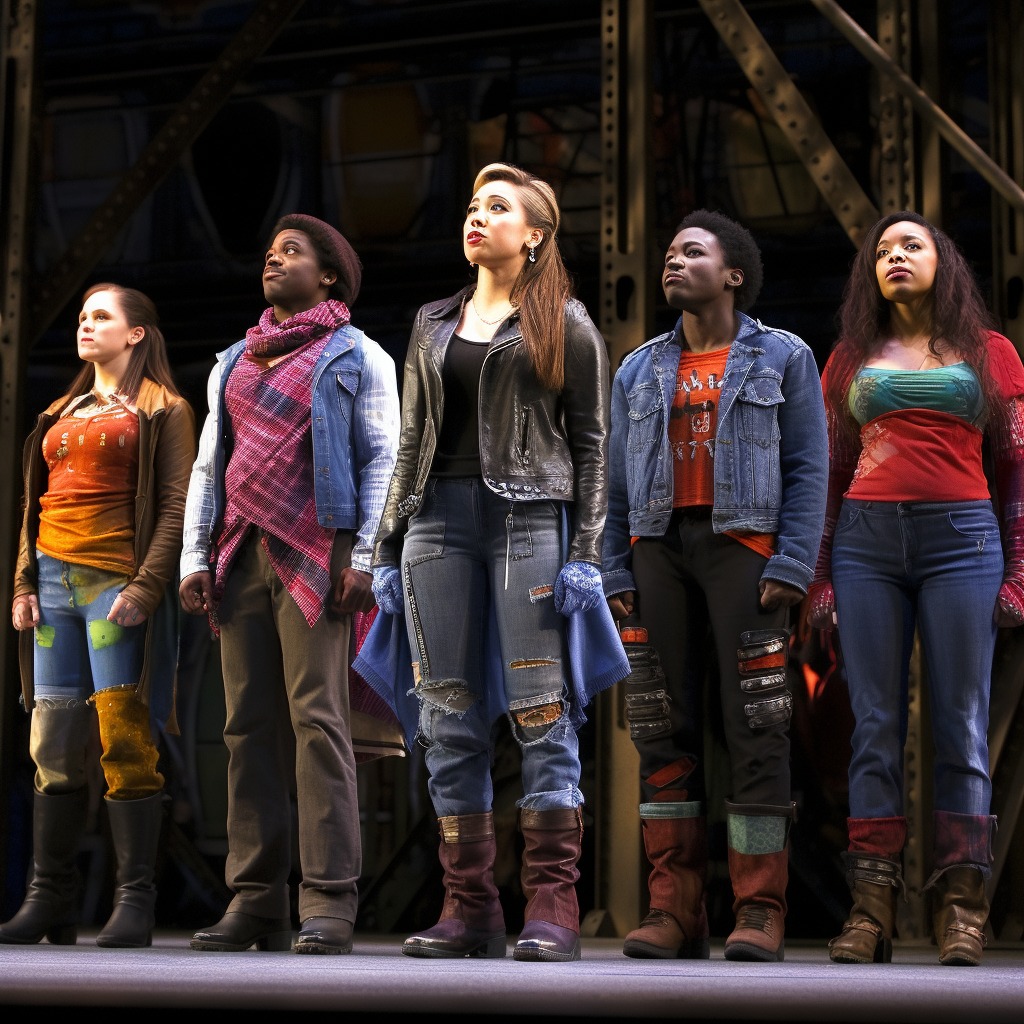 Jonathan Larson, who wrote the music and lyrics for rent, died just before the opening of the musical on Broadway. He wrote this song as a way to ask what the value of one year really is, in reference to the main character's struggles with HIV and AIDs. The song has become an anthem for those struggling with the disease.
You can learn to play Seasons Of Love from Rent with guitar chords, lyrics and a strumming trainer directly in the Uberchord app. This app listens to your guitar chords and gives you visual feedback in real-time in case you make a mistake.
Key of the Song:
The original key of Seasons Of Love from Rent is in Bb major.
Guitar Chords for Seasons Of Love from Rent
These chords will be challenging for most beginners. In order to reduce the difficulty, try reducing the chords to just two notes on two strings. For example, Bbsus2 could become XXXX68 or 6X8XXX.
Video Lesson
Seasons Of Love from Rent – Lyrics with Chords
[Intro]


  

Bbsus2

 

Am7

 

Gm7

 

C7sus

  

F

  

C

 

Dm

 

Am

  

Bbsus2

 

Am7

  

Gm7

 

C7sus

 

Dm

 

C

 

Dm

 

Am

 

Bbsus2

 

Am7

  

Gm7

 

C7sus

 

F




e|--8-----3---1----1----1--0--1--5----8-----3----1---1----1--0--1-5---8-----3-----1----1---1--0-1-5-|


B|--6-----1---3----3----1-------------6-----1----3---3----3-----------6-----1-----3----3---1--------|


G|--7---------3----3----2--0--2--5----7----------3---3----2--0--1-5---7-----------3----3---2--0-1-5-|


D|--8-----2-------------3-------------8-------------------0-----------8-----2--------------3--------|


A|-----------------3----3----------------------------3---------------------------------3---3--------|


E|--6---------3---------1-------------6----------3--------------------6-----------3--------1--------|


                             (lick)                          (lick)                         (lick)


 


[Verse 1]


Bbsus2

       

Am7

                  

Gm7

    

C7sus

 

F

   

C

 

Dm

 

Am




Five hundred twenty five thousand six hundred  minutes


Bbsus2

       

Am7

                  

Gm7

     

C7sus

 

Dm

  

C

 

Dm

 

Am




Five hundred twenty five thousand moments so    dear


Bbsus2

       

Am7

                  

Gm7

    

C7sus

 

F

   

C

  

Dm

 

Am




Five hundred twenty five thousand six hundred  minutes


Bbsus2

     

Am7

      

Gm7

     

C7sus

  

Dm

    

C

 

Dm




How do you measure, measure a      year?


 


Am

 

Bbsus2

        

Am7




In daylights? In sunsets?


   

Gm7

        

C7sus

 

F

    

C

  

Dm

 

Am




In midnights? In    cups of coffee?


Bbsus2

           

Am7

             

Gm7

       

C7sus

 

Dm

      

C

 

Dm




       In inches,   in miles, in laughter, in    strife?


Am

 

Bbsus2

       

Am7

                  

Gm7

    

C7sus

 

F

   

C

   

Dm




In five hundred twenty five thousand six hundred  minutes


Am

  

Bbsus2

     

Am7

   

Gm7

  

C7sus

  

Dm




How do you measure a year in the life?


 


[Chorus]


    

Am

    

Eb/Bb

 

Bb

   

Bb/F

  

F




How about       love?


          

Eb/Bb

 

Bb

 

Dm/C

 

C




How about       love?


          

Eb/Bb

 

Bb

 

Gm/F

  

F




How about       love?


           

Eb(add2)

 

C9sus




Measure in love


           

Bbsus2

 

Am7

 

Gm7

 

C7sus

 

F




Seasons of love


C

  

Dm

   

Am

 

Bbsus2

 

Am7

 

Gm7

 

C7sus

 

Dm

 

C

 

Dm

 

Am




Seasons of love


 


[Verse 2]


Bbsus2

       

Am7

                  

Gm7

    

C7sus

 

F

   

C

  

Dm

 

Am




Five hundred twenty five thousand six hundred  minutes


Bbsus2

       

Am7

                  

Gm7

      

C7sus

  

Dm

 

C

 

Dm

 

Am




Five hundred twenty five thousand journeys to     plan


Bbsus2

       

Am7

                  

Gm7

    

C7sus

 

F

  

C

   

Dm

 

Am




Five hundred twenty five thousand six hundred  minutes


Bbsus2

         

Am7

               

Gm7

   

C7sus

 

Dm

   

C

 

Dm




How do you measure the life of a woman or a  man?


 


Am

 

Bbsus2

          

Am7




In truths that she learned


      

Gm7

   

C7sus

 

F

        

C

 

Dm

 

C




Or in times that  he cried?


Am

 

Bbsus2

     

Am7




In bridges he burned


       

Gm7

      

C7sus

 

Dm

    

C

 

Dm




Or the way that she   died?


Am

   

Bbsus2

      

Am7




It's time now to sing out


           

Gm7

   

C7sus

 

F

    

C

 

Dm




Though the story never ends


Am

    

Bbsus2

         

Am7

                

Gm7

  

C7sus

 

Dm




Let's celebrate, remember a year in the life of    friends


 


[Chorus]


         

Am

  

Eb/Bb

 

Bb

  

Bb/F

  

F




Remember the       love


(Oh, you've got to, you've got to remember the love)


             

Eb/Bb

 

Bb

 

Dm/C

 

C




Remember the       love


(You know that love is a gift from up above)


             

Eb/Bb

 

Bb

  

Gm/F

 

F




Remember the       love


(Share love, give love, spread your love)


           

Eb(add2)




Measure in love


(Measure your life in love)


C9sus

           

Bbsus2

     

Am7

  

Gm7

 

C7sus

 

F




     Seasons of        love


C

  

Dm

   

Am

 

Bbsus2

 

Am7

 

Gm7

 

C7sus

 

Dm




Seasons of love (measure your life, measure your life in love)