The Look by Roxette | Lyrics with Guitar Chords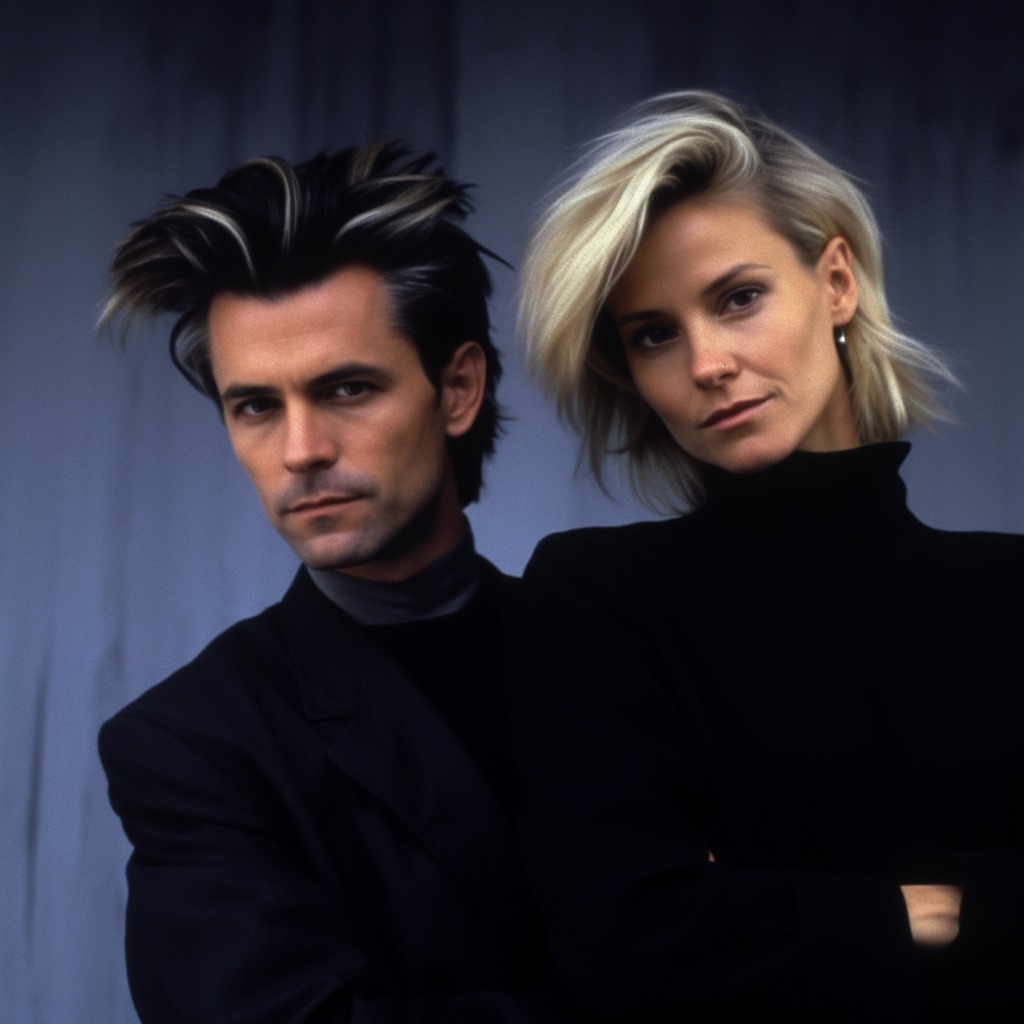 Embarking on a journey through the vibrant landscape of pop-rock guitar, "The Look" by Roxette stands as an irresistible milestone. With a creation story rooted in spontaneity and a 'happy accident' approach to songwriting, this track offers guitar enthusiasts a playful and engaging experience. The opening guitar riff, unmistakable and contagious, is an invitation to both novices and seasoned players to explore its upbeat and rhythmic allure. It's a piece that encourages guitarists to celebrate the joy embedded in each strum and riff.
For learners, "The Look" is not just a lesson in crafting unforgettable guitar sections; it's also an insight into the magic of simplicity and instinct in music creation. Its global success and enduring popularity are testaments to the power of connecting with listeners through straightforward yet captivating guitar work and infectious melodies. So, as you navigate the fretboard playing the iconic riffs of "The Look," let each note be a reminder of the sheer joy and universal appeal of playing the guitar. Engage with the strings, immerse yourself in the rhythm, and most importantly, enjoy every moment of playing this timeless pop-rock classic.
The Look was written after one of the band members was learning a new synthesizer that they had bought. The progression of A – G – D was inspired by ZZ Top. This is one of the band's biggest hits as it was released shortly before their other hit singles like "Listen To Your Heart" and "It Must Have Been Love." 
You can learn the guitar chords you need to play The Look by Roxette with the Uberchord app. This app features an interactive chord and strumming trainer. It listens to your guitar chords and gives you visual feedback in real-time in case you make a mistake.
Key of the Song:
The original key of The Look by Roxette is in D major.
Guitar Chords for The Look by Roxette
It's a good idea to learn the riff below before learning the chords, as this musical idea will be often repeated. It's also not necessary to play the full chords as much of the song is built off the root notes of each chord. After all of that, it's good to keep in mind that this song uses basic chords that most every guitarist should be able to handle.
Video Lesson
The Look by Roxette – Lyrics with Chords
Main riff:


 


e|-----------------------|


B|----10-8-7-7h8p7-------|


G|------------------7-9--|


D|-7---------------------|


A|-----------------------|


E|-----------------------|


 
| 

A

 | % |  % |  % |
| 

A

 | % |  % |  % |
 


[Verse 1]


A




Walking like a man, hitting like a hammer


        

G




She's a juvenile scam, never was a quitter


D




Tasty like a raindrop,


              

A




She's got the look


A




Heavenly bound, cause heaven's got a number


           

G




When she's spinning me around, kissing is a color


    

D




Her loving is a wild dog


              

A




she's got the look


 


[Chorus]


              

A




She's got the look (She's got the look)


              

A




She's got the look (She's got the look)


            

C

                

G

                    

A




What in the world can make a brown-eyed girl turn blue


     

C

                    

G

              

A




When everything I'll ever do I'll do for you


A

        

F

           

G

                    

A




And I go la la la la la she's got the look


 


[Verse 2]


A




Fire in the ice, naked to the t-bone


     

G




Is a lover's disguise, banging on the head drum


D




Shaking like a mad bull


              

A




She's got the look


A




Swaying to the band, moving like a hammer


        

G




She's a miracle man, loving is the ocean


D




Kissing is the wet sand


              

A




She's got the look


 


[Chorus]


A




She's got the look (She's got the look)


A




She's got the look (She's got the look)


            

C

                

G

                    

A




What in the world can make a brown-eyed girl turn blue


     

C

                    

G

              

A




When everything I'll ever do I'll do for you


A

        

F

           

G

                    

A

      

A




And I go la la la la la she's got the look       Ow!


 


[Bridge]


E

          

A

  

G/A

       

E

           

A




E

          

A

            

E

           

A




G

     

D

    

A

            

G

     

D

     

A

         

A


 


(Drums drop out)


 


A




Walking like a man, hitting like a hammer


        

G




She's a juvenile scam, never was a quitter


A




Tasty like a raindrop,


              

G




She's got the look - she goes


 


(Drums back in)


 


A




Na na na na, na na na na na na


G




Na na na na, na na na na na na


D

                                

A




Na na na na na na, She's got the look


 


[Chorus]


              

A




She's got the look (She's got the look)


              

A




She's got the look (She's got the look)


            

C

                

G

                    

A




What in the world can make a brown-eyed girl turn blue


     

C

                    

G

              

A




When everything I'll ever do I'll do for you


A

        

F

           

G

                    

A




And I go la la la la la she's got the look


 


[Outro]


            

C

         

G

           

A




What in the world can make you so blue


     

C

                    

G

              

A




When everything I'll ever do I'll do for you


A

        

F

           

G

  (stop)


And I go la la la la la


 


[Coda]


A




Na na na na, na na na na na na


G




Na na na na, na na na na na na


D

                                

A




Na na na na na na, She's got the look


 


(Repeat and fade out)