Tips to take your guitar playing from the Bedroom to the Stage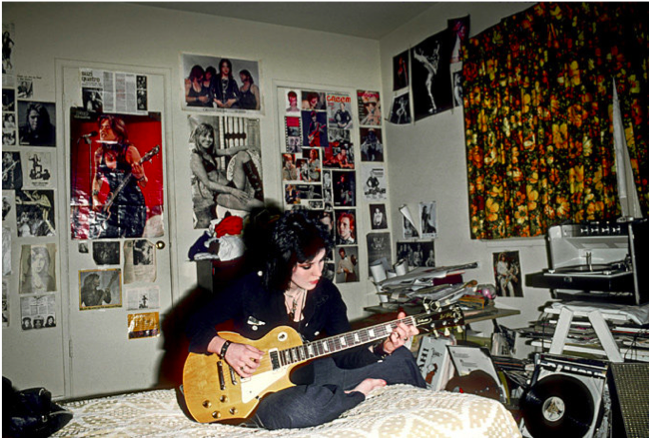 So you've been playing guitar for a while now and the time has come to unleash your inner rock god on the world. This article will go through some simple tips to prepare for the transition from the bedroom to the stage.
1. Be confident
I know what you're thinking, "being confident" is easier said than done. But there are a few simple things you can do to help build your confidence at home before stepping into the 'spot light' and I assure you, feeling confident will make for a better live performance.
Know your songs: Make sure you are comfortable with the music you are going to play livethis is the time to iron out any creases.
Record yourself: Even just on your smartphone and listen back to your performance. Legend has it even Jimi Hendrix would re-visit his concert off stage to critique his performance! It's also a great way to track your progress and document your musical achievements.
Be Prepared: for being outside of your comfort zone. You've been practicing your songs sitting on your couch for months, but have you thrown on a guitar strap and played through the songs standing up? Give the songs ago without the chord/tab chart. Play completely on your own with no backing music. Do you know your gear and have you got the right tools for the job? Check out 20 things to pack in your guitar case to get prepared and feel confident when you step out the door.
2. Start Small
Play for people you know. Test your songs out on friends and family. Invite some mates over and put on a casual house concert or take your guitar to the next camping trip. If you're getting guitar lessons at a music school, try getting a group of fellow students together and put on a showcase. It will help further boost your confidence!
Find open mic events or social music groups in your area usually provide a supportive environment where you can make your maiden voyage to the stage and begin to hone your live performance skills with limited pressure. Look out for open mic events tailored to your genre/s of choice – this may provide the opportunity to meet like-minded people and swap tips and stories.
3. Trust Yourself and Go With the Music
Feel good about yourself… you've spent hours on the fret board and now it's time to put your hard work into practice! Remember why you picked up the guitar in the beginning and have fun sharing yourself through music.
Take a breath, tune up with the Uberchord tuner and start playing when you are ready. Sure, you can't take all night but give yourself a moment to relax into the surroundings and get Zen with your guitar. Now is your chance.
This is a good beginning, but it's a very long road ahead. We hope you'll spend more time on our site browsing out through our free blog articles. Uberchord's blog covers lots of topics including the key of b guitar, the gm guitar key, and the chords to don't dream it's over amongst many others. We're here to help you take your guitar playing to the next level!