Rock And Roll All Nite by Kiss | Lyrics With Guitar Chords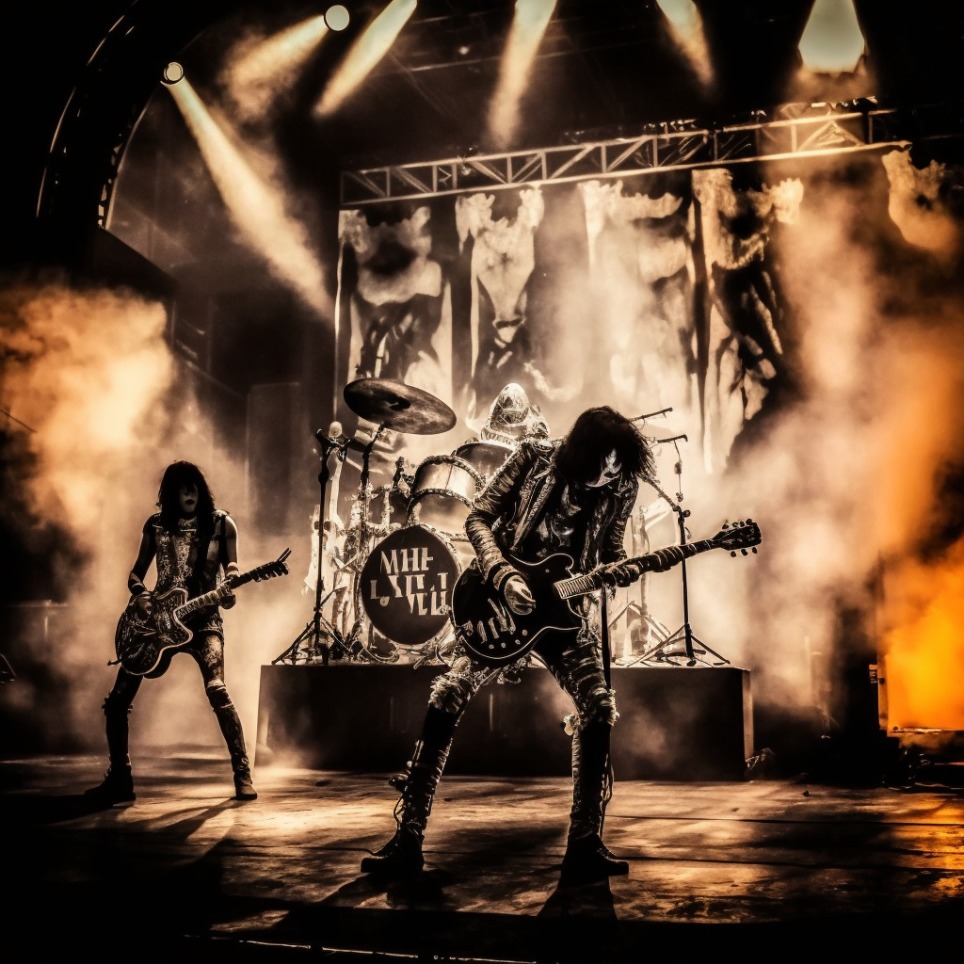 Rock And Roll All Nite was written in 1975 for their album called Dressed To Kill. It has since become their signature song and their closing concert number. Their road crew and relatives were used during the recording to provide claps and even zipper noises. 
You can learn to play Rock And Roll All Nite by Kiss with guitar chords, lyrics and a strumming trainer directly in the Uberchord app. This app listens to your guitar chords and gives you visual feedback in real-time in case you make a mistake.
Key of the Song:
The original key of Rock And Roll All Nite by Kiss is in A major.
Guitar Chords for Rock And Roll All Nite by Kiss
This song is a great beginner rock song to learn due to its use of common open chords. The A to E chord change is also one that you're going to see a whole lot, but it's not difficult as the two chords have similar fingerings.
As with many rock songs, you can simplify these chords with just the powerchord shapes instead of the full open chords.
Video Lesson
Rock And Roll All Nite by Kiss – Lyrics with Chords
Tune down 1/2 step


 


[Intro]


G

 

G

 

D

 

G

 

G

 

D




A

    

E

    

A

    

E


 


[Verse 1]


A

                  

E




  You show us everything you've got


A

                             

E




  You keep on dancin' and the room gets hot


D

              

E

                       

G

 

G

 

D

 

G

 

G

 

D




  You drive us wild, we'll drive you crazy


 


[Verse 2]


A

                   

E




  You say you wanna go for a spin


A

                               

E




  The party's just begun, we'll let you in


D

              

E

                       

G

 

G

 

D

 

G

 

G

 

D




  You drive us wild, we'll drive you crazy


 


[Pre-chorus]


F

                       

G




  You keep on shoutin', you keep on shoutin'


 


[Chorus]


A

                         

D

    

E




I wanna rock and roll all nite, and party every day


A

                         

D

    

E




I wanna rock and roll all nite, and party every day


A




I wanna rock and roll all nite, and party every day


N.C.                                                

G

 

G

 

D

 

G

 

G

 

D




I wanna rock and roll all nite, and party every day


 


[Verse 3]


A

                              

E




  You keep on sayin' you'll be mine for a while


A

                            

E




  You're lookin' fancy and I like your style


D

              

E

                       

G

 

G

 

D

 

G

 

G

 

D




  You drive us wild, we'll drive you crazy


 


[Verse 4]


A

                  

E




  You show us everything you've got


A

                    

E




  Baby, baby, that's quite a lot


D

                  

E

                       

G

 

G

 

D

 

G

 

G

 

D




  And you drive us wild, we'll drive you crazy


 


[Pre-chorus]


F

                       

G




  You keep on shoutin', you keep on shoutin'


 


[Chorus]


A

                         

D

    

E




I wanna rock and roll all nite, and party every day


A

                         

D

    

E




I wanna rock and roll all nite, and party every day


A




I wanna rock and roll all nite, and party every day


N.C.


I wanna rock and roll all nite, and party every day


 


A

                         

D

    

E




I wanna rock and roll all nite, and party every day  x5, fade out