Listen To Your Heart by Roxette | Lyrics with Guitar Chords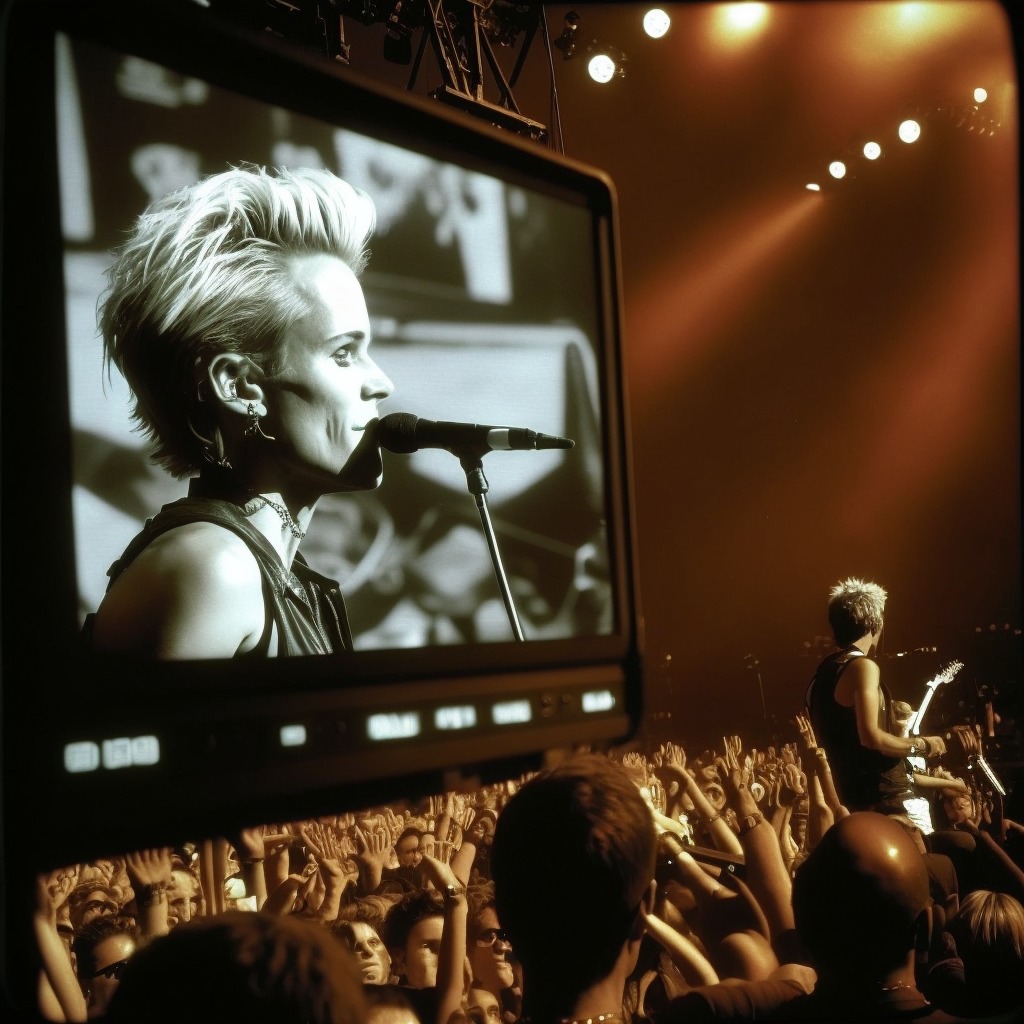 Listen To Your Heart was written and released before their other hit song, "It Must Have Been Love", but was re-released after the success of the movie Pretty Woman that featured the latter song. Guitarist Per Gessle said that the song was written in an attempt to capture the "overblown" FM rock tone that was common in the US at the time. It appears to have succeeded to doing that as it reached the top of several charts, including the Billboard Top 100. 
You can learn to play Listen To Your Heart by Roxette with guitar chords, lyrics and a strumming trainer directly in the Uberchord app. This app listens to your guitar chords and gives you visual feedback in real-time in case you make a mistake.
Key of the Song:
The original key of Listen To Your Heart by Roxette is in B minor.
Guitar Chords for Listen To Your Heart by Roxette
The first chord change of Bm to G will be a little tricky as you'll want to move your third and fourth fingers of your fret hand from the 4th fret to the 3rd fret, which also involves a different group of strings. G to A will also be challenging as your 1st and 2nd fingers will move from the low strings to the D and G strings. 
Keep in mind these subtle finger movements as you learn more songs and attempt new chord changes.
Video Lesson
Listen To Your Heart by Roxette – Lyrics with Chords
[Intro]
Bm

  

G

  

A

  

Bm

  x3


Bm

  

G

  

Em


 
 


[Verse 1]


 


Bm

       

G

                       

A

            

Bm




I know there's something in the wake of your smile.


      

G

                  

A

           

Bm




I get a notion from the look in your eyes, yeah.


Bm

             

G

             

A

           

Bm




You've built a love but that love falls apart.


                     

Bm

     

G

         

Em




Your little piece of heaven turns too dark.


 
 


[Chorus]


 
                

Bm

  

G

           

D

           

A




Listen to your heart when he's calling for you.


                

Bm

   

G

                 

D

            

A




Listen to your heart, there's nothing else you can do.


          

D

                

A

        

G

            

D




I don't know where you're going and I don't know why,


                    

Bm

   

G

      

A

                

Bm




but listen to your heart before you tell him goodbye.


 
 


[Interlude]


 


Bm

  

G

  

A

  

Bm

  x2
 
 


[Verse 2]


 


Bm

        

G

                  

A

             

Bm




Sometimes you wonder if this fight is worthwhile.


       

G

                     

A

           

Bm




The precious moments are all lost in the tide, yeah.


Bm

            

G

                   

A

       

Bm




They're swept away and nothing is what is seems,


                 

Bm

      

G

       

Em




the feeling of belonging to your dreams.


 
 


[Chorus]


 
                

Bm

  

G

           

D

           

A




Listen to your heart when he's calling for you.


                

Bm

   

G

                 

D

            

A




Listen to your heart, there's nothing else you can do.


          

D

                

A

        

G

            

D




I don't know where you're going and I don't know why,


                    

Bm

   

G

      

A

                

Bm




but listen to your heart before you tell him goodbye.


 
 


[Solo]


 


Bm

  

G

  

A

  

Bm

  x2


D

   

A

  

G

  

D




Bm

  

G

  

A


 
 


[Bridge]


 


E




 And there are voices that want to be heard.


C#m




 So much to mention but you can't find the words.


B

                          

A




 The scent of magic, the beauty that's been


B

                    

C#




 when love was wilder than the wind.


 
 


[Chorus]


 
                

D#m

 

B

           

F#

          

C#




Listen to your heart when he's calling for you


                

D#m

  

B

                

F#

           

C#




Listen to your heart, there's nothing else you can do


          

F#

               

C#

       

B

             

F#




I don't know where you're going and I don't know why,


                    

D#m

 

B

   

C#




but listen to your heart before


 
                

D#m

 

B

           

F#

          

C#




Listen to your heart when he's calling for you


                

D#m

  

B

                

F#

           

C#




Listen to your heart, there's nothing else you can do


          

F#

               

C#

       

B

             

F#




I don't know where you're going and I don't know why,


                    

D#m

 

B

   

C#

                 

D#m

 

B




but listen to your heart before you tell him goodbye.


 
 


[Interlude]


 


C#

  

D#m




D#m

  

B

  

C#

  

D#m




D#m

  

B

  

C#

  

D#m




D#m

  

B

  

G#m


 
 


[Outro]


 


D#m

 

C#

 

B

    

C#

   

D#m


                

D#m

 

C#

 

B

  

C#

  

D#m




Listen to your heart


                

D#m

        

C#

 

B

   

C#

  

D#m




Listen to your heart (take a listen to it)


                

D#m

        

C#

 

B

   

C#

  

D#m




Listen to your heart


                

D#m

   

C#

 

B

   

C#

  

D#m




Listen to your heart              (take a, take a listen to it)


                

D#m

   

C#

 

B

   

C#

  

D#m




Listen to your heart


                

D#m

   

C#

 

B

   

C#

  

D#m




Listen to your heart (oh, oh)


                

D#m

   

C#

 

B

   

C#

  

D#m




Listen to your heart (oh, ooh, oh)


                

D#m

   

C#

 

B

   

C#

  

D#m




Listen to your heart (oh, oh, oh)


                

D#m

   

C#

 

B

   

C#

  

D#m




Listen to your heart (oh, oh)


                

D#m

   

C#

 

B

   

C#

  

D#m




Listen to your heart (oh, oh, oh)


                

D#m

   

C#

 

B

   

C#

  

D#m




Listen to your heart (oh, oh)


                

D#m

   

C#

 

B

   

C#

  

D#m




Listen to your heart (oh, yeah, yeah, yeah)


                

D#m

   

C#

 

B

   

C#

  

D#m




Listen to your heart (oh, oh)

X