Pretzel Logic by Steely Dan | Lyrics with Guitar Chords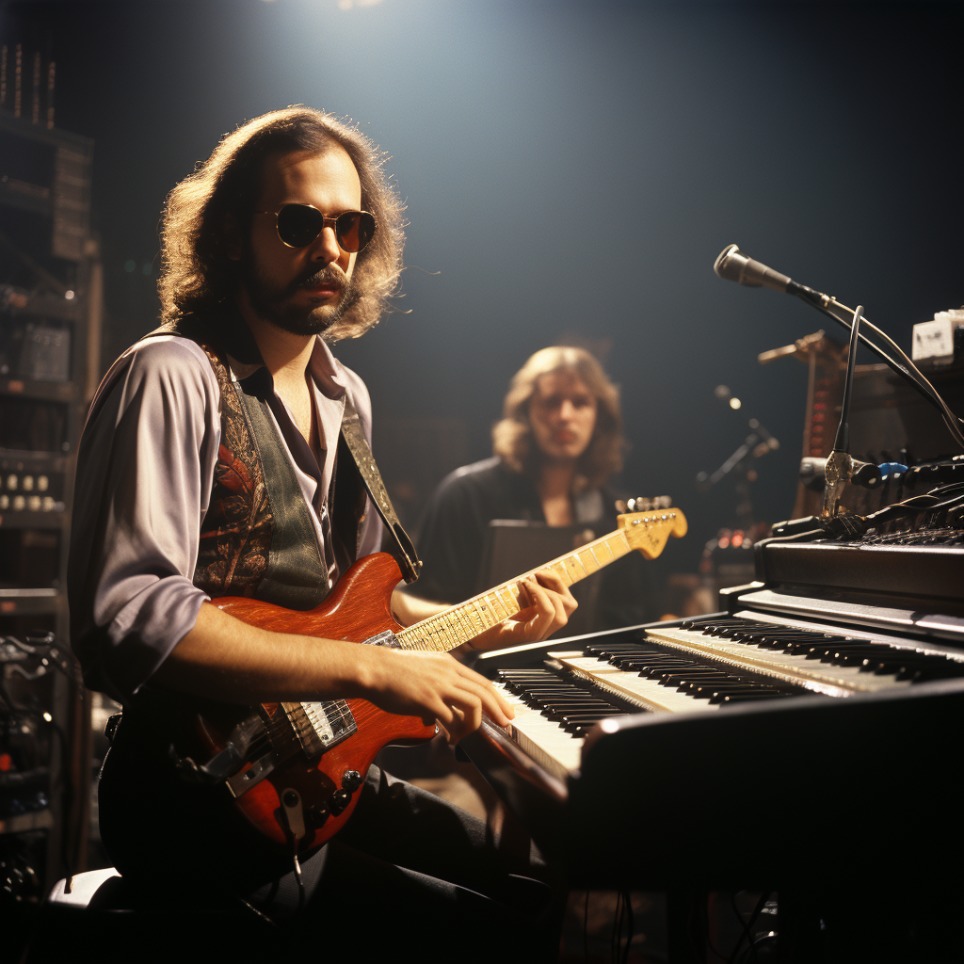 The genius of Steely Dan has always been evident in their ability to meld genres seamlessly, and "Pretzel Logic" is a shining example. Rooted in a 12-bar blues structure, the track offers a nod to the foundational styles of American music, yet carries the unmistakable jazz-rock flavor that Steely Dan is celebrated for. For guitarists, it's a journey into a world where blues meets sophistication. The chords, while grounded in tradition, are layered with intricate fills and transitions. This is the kind of song that can elevate one's playing, challenging you to embrace both the simplicity of blues and the complexity of jazz fusion. The enigmatic lyrics add another layer of intrigue, prompting listeners to delve into history and time's fluidity. However, a word of caution: If you're aiming to recreate the song's studio magic live, be prepared for a challenge. Steely Dan themselves seldom took it to the stage, a testament to its intricate composition. All in all, "Pretzel Logic" stands as an inspiring piece for any guitarist, urging us to twist and turn our way through the mesmerizing maze of musical genres.
You can learn the chords you need to play Pretzel Logic by Steely Dan with the Uberchord app. This app features a chord and strumming trainer and listens to your play to give you visual feedback in real-time in case you make a mistake.
Key of the Song:
The original key of Pretzel Logic by Steely Dan is in G major.
Guitar Chords for Pretzel Logic by Steely Dan
Many of Steely Dan's songs will be difficult for beginners. This one will be challenging because of all the "slash" chords. The rest of the song will be easier if you know your chord shapes fairly well.
Video Lesson
Pretzel Logic by Steely Dan – Lyrics with Chords
Am7

                               

Fmaj7

                      

Am7




I would love to tour the Southland in a travelling minstrel show


        

Dm7

                                                  

Am7




Yes I'd love to tour the Southland in a travelling minstrel show


        

D/E

     

E/A

    

C/D

    

D/G




Yes I'm dying to be a star and make them laugh


D/E

     

E/A

    

C/D

    

D/G




Sound just like a record on a phonograph


D/E

     

Amaj7

  

C

      

D

      

C

      

Fmaj7

  

G

      

Am7


 


Thse days are gone forever, over a long time ago, oh yeah


 
 


I have never met Napoleon, but I plan to find the time


Yes I've never met Napoleon, but I plan to find the time


Cause he looked so fine upon that hill


They tell me he was lonely, he's lonely still


These days are gone forever, over a long time ago, oh yeah


 


[Solo Verse]


 


D

       

Am7




        I stand up on the platform


        

Fmaj7




The man gives me the news


        

Am7




He said you must be joking son


        

Am

      

Am/B

   

Am/C

   

Am/C#

 

Dm7




Where did you get those shoes


                

Am7




Where did you get those shoes


 
 


Well I've seen 'em on the TV the movie shows


They say the times are changing but I just don't know


These things are gone forever, over a long time ago, oh yeah


 
 


[Fade out riff:]


|

Am7

|

Am7

|

Fmaj7

|

G

|