Mother by Danzig | Lyrics with Guitar Chords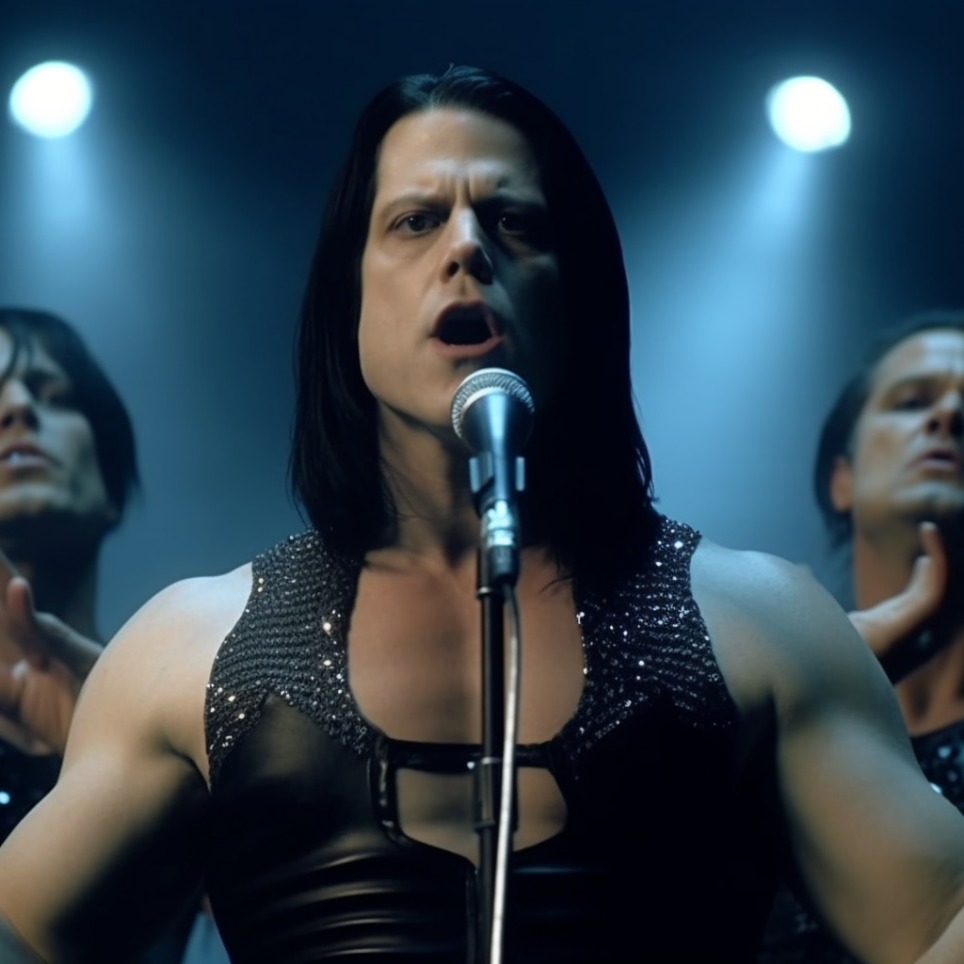 The Curious Case of Danzig's "Mother": A Song That Refused to Fade
In the vast tapestry of rock anthems, few songs have a backstory as intriguing as Danzig's "Mother." Originally released in 1988, this heavy metal masterpiece from their debut album didn't just fade into the annals of rock history. No, "Mother" was the song that Glenn Danzig always yearned to pen, a track that, in his words, "people went crazy" for. But its journey from conception to the charts was anything but straightforward. Thematically, it threw down the gauntlet to parents everywhere, a defiant retort to Tipper Gore and the Parental Advisory warnings that began adorning albums with explicit content. And while it might have been a rhetorical challenge to parents, it was an outright affront to MTV, whose rejection of the original 1988 music video (thanks to a controversial chicken sacrifice scene) would set the stage for a saga of rock rebellion.
MTV's initial reluctance to air the unedited video version is the stuff of legends. Picture this: MTV agrees to premiere the song on their iconic Headbanger's Ball, but only after heavy edits. Yet, in a twist worthy of a rock opera, the original, unedited version rolls out to the masses. The aftermath? A weekend of the unfiltered "Mother" video in all its glory, much to the chagrin of MTV executives. Glenn Danzig's frustration was palpable, contrasting the video's content with the likes of "Nightmare On Elm Street IV" promotions. The controversy, combined with MTV's subsequent cold shoulder to Danzig's videos, might have painted a picture of a band destined for the underground, away from mainstream acclaim.
But "Mother" had other plans. Five years post its debut, a remixed avatar titled "Mother '93" emerged, finding its way to national radio play. MTV, perhaps sensing the winds of change (or the allure of ratings), finally relented, placing a 'live' version of the video on heavy rotation. The result? A surge in the song's popularity, propelling it to enviable chart positions and cementing the album's gold, then platinum, status. From films like "The Hangover Part III" to video games such as "Grand Theft Auto: San Andreas," "Mother" has left an indelible mark. So, as you gear up to learn this iconic track, remember: it's not just a song; it's a testament to rock's undying spirit. Ready to strum along?
You can learn to play Mother by Danzig with guitar chords, lyrics and a strumming trainer directly in the Uberchord app. This app listens to your guitar chords and gives you visual feedback in real-time in case you make a mistake.
Key of the Song:
The original key of Mother by Danzig is in A minor.
Guitar Chords for Mother by Danzig
This chord progression is a great example of the i – VII – VI – VII that is in lots of pop songs and rock songs. Knowing this will help you remember the chords easily if you know the key of A minor. 
To play the song, you can substitute power chords instead of the full chords. You can also try arpeggiating the sequence like the song does.
Video Lesson
Mother by Danzig – Lyrics with Chords
[Intro]


 


Am

    

F

  

G

  x4
 
 


[Verse]


 


Am




 Mother


F

           

G

               

Am

          

F




  Tell your children not to walk my way


         

G

                

Am




Tell your children not to hear my words


          

F

               

G




What they mean, what they say


Am

      

F

  

G




 Mother


 
 


[Verse]


 


Am




 Mother


F

         

G

               

Am

            

F




  Can you keep 'em in the dark for life


        

G

                 

Am

            

F




Can you hide 'em from the waiting world


 

G

   

Am

     

F

  

G




Ohhh mother


 
 


[Verse]


 


Am




 Father


F

       

G

                  

Am

          

F




  Gonna take your daughter out tonight


      

G

         

Am

      

F




Gonna show her my world


 

G

   

Am

   

F

  

G




Ohhh father


 
 


[Chorus]


 


F

      

G

                

Am




  Not about to see your light


N.C.       

Am

         

G

         

F




But if you wanna find hell with me


      

G

                  

Am

   N.C.


I can show you what it's like


Am

          

G




Till you're bleeding


 


F

      

G

                

Am




  Not about to see your light


N.C.       

Am

         

G

         

F




And if you wanna find hell with me


      

G

                 

E

    N.C.


I can show you what it's


 
 


[Verse]


 


Am




Mother


F

           

G

               

Am

           

F




  Tell your children not to hold my hand


          

G

               

Am

         

F




Tell your children not to understand


 

G

   

Am

     

F

  

G




Ohhh mother


 
 


[Verse]


 


Am




Father


F

        

G

          

Am

            

F




  Do you wanna bang heads with me


       

G

          

Am

         

F




Do you wanna fear everything


 

G

   

Am

    

F

  

G




Ohhh father


 
 


[Chorus]


 


F

      

G

                

Am




  Not about to see your light


N.C.       

Am

         

G

         

F




But if you wanna find hell with me


      

G

                  

Am

   N.C.


I can show you what it's like


Am

          

G




Till you're bleeding


 


F

      

G

                

Am




  Not about to see your light


N.C.       

Am

         

G

         

F




And if you wanna find hell with me


      

G

              

Am




I can show you what it's ... Yeah!


 
 


[Solo]


 


Am

    

F

  

G

  x4


(hold last G)


 
 


[Chorus]


 


F

      

G

                

Am




  Not about to see your light


N.C.       

Am

         

G

         

F




But if you wanna find hell with me


      

G

                  

Am

   N.C.


I can show you what it's like


Am

          

G




Till you're bleeding


 


F

      

G

                

Am




  Not about to see your light


N.C.       

Am

         

G

         

F




And if you wanna find hell with me


      

G

                   

Am




I can show you what it's like


 
 


[Outro]


 


Am

    

F

  

G

  

Am

    

C

  

B5

  x4


Am