Lick It Up by Kiss | Lyrics with Guitar Chords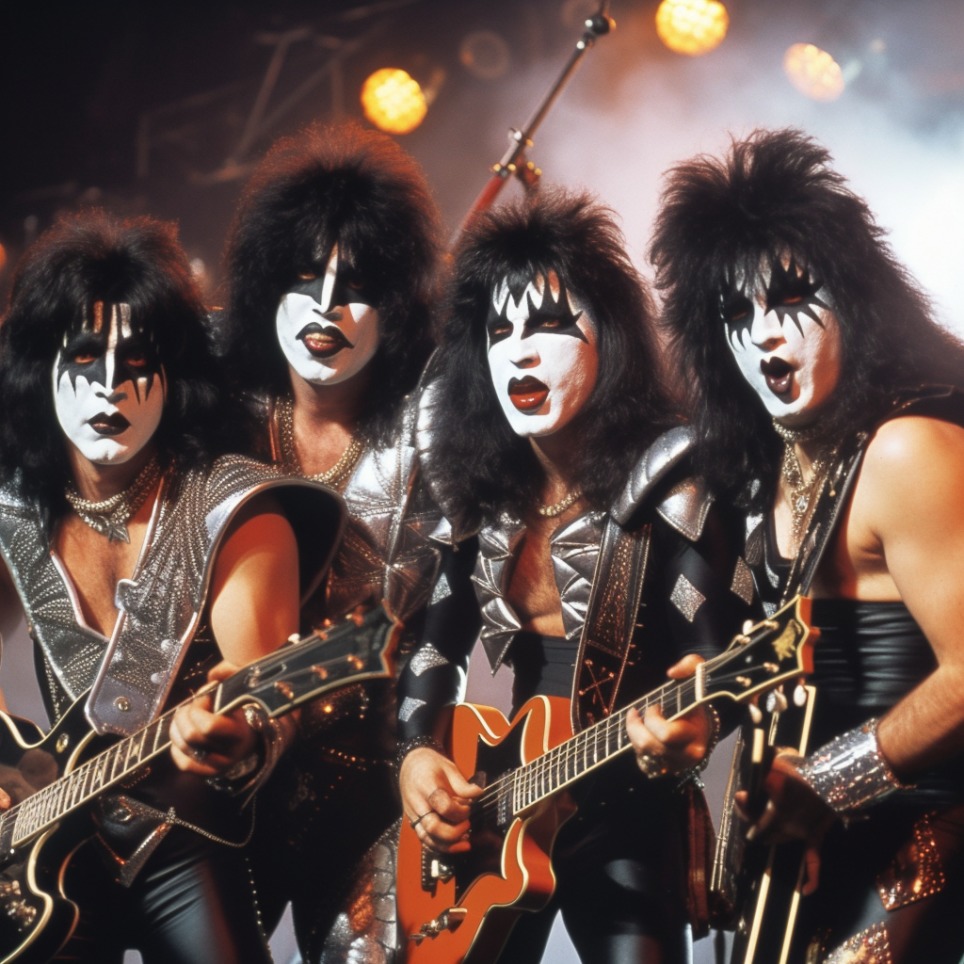 Lick It Up was the first music video to feature the band without their signature makeup. It's been a fan favorite ever since it was released in 1983. However, it was not successful on the charts as it stalled at 66 on the Top 100. 
You can learn to play the chords you need to play Hard To Lick It Up by Kiss with the Uberchord app. This app features a guitar chord trainer and a strumming trainer. It listens to your guitar chords and gives you visual feedback in real-time in case you make a mistake.
Key of the Song:
The original key of Lick It Up by Kiss is in D major.
Guitar Chords for Lick It Up by Kiss
The core of this song is the A to D chord change. To perform this one efficiently, it's important to notice the similarities between the shapes. Once you do this, you'll see that your 1st finger has to move very little from the G string to the D string.
Video Lesson
Lick It Up by Kiss – Lyrics with Chords
Yeah, yeah


A

                                      

D

 

D

 

A

 

D

 

D

 

A




Don't wanna wait 'til you know me better


A

                                      

D

 

D

 

A

 

D

 

D

 

A




Let's just be glad for the time together


G

                                      

D

 

D

 

A

 

D

 

D

 

A




Life's such a treat and it's time you taste it


G




There ain't a reason on earth to waste it


F

                      

Gm




It ain't a crime to be good to yourself 


 
 
 


D

        

A

   

D

       

A

    

G

 

D

 

A




Lick it up, lick it up, (o-o-oooh) it's only right now


D

        

A

   

D

       

A

    

G

 

D

 

A




Lick it up, lick it up, (o-o-oooh) whoo yeah


D

        

A

   

D

       

A

    

G

 

D

 

A




Lick it up, lick it up, (o-o-oooh) come on, come on


D

        

A

   

D

       

A

    

G

 

D

 

A




Lick it up, lick it up  (o-o-oooh)


 


Ooh!


 


Don't need to wait for an invitation


You gotta live like you're on vacation


There's something sweet you can't buy with money-


lick it up (whoa), lick it up


It's all you need, so believe me honey


It ain't a crime to be good to yourself


 


Lick it up, lick it up, (o-o-oooh) it's only right now


Lick it up, lick it up, (o-o-oooh) ooh yeah


Lick it up, lick it up, (o-o-oooh) come on, come on


Lick it up, lick it up (o-o-oooh)


 
 


Bridge


 
 


F#

 GmGm  

F#

 GmGm 

A




                  it's only right now


F#

 GmGm  

F#

 GmGm 

A




                  it's only right now 


F#

 GmGm  

F#

 GmGm 

A




                  Ooh yeah ooh yeah 


F#

 GmGm  

F#

 GmGm 

A




                  ooh yeah


A




Yeah, yeah!


 
 


Solo


 
 


The two chords in the solo are A and E(on the 7th fret of the a string)


                               x     x


                               x     x


                               2     9


                               2     9


                               0     7


                               x     x