Uberchord Welcomes Lindsay Buescher to the Team!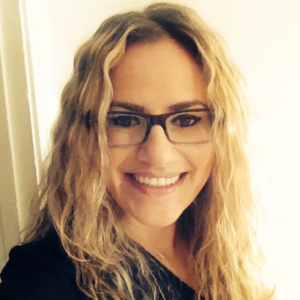 Today we have some really good news to share. First, Lindsay Buescher, our marketing pro from Los Angeles received her Blue Card and finally joined our team and second, German bureaucracy is not as bad as everyone says. Both have an impressive track record, though, I have to admit, and both came as a surprise.We had posted a job ad on LinkedIn some two months ago and I was thrilled when Lindsay responded. She had just moved from L.A. to Berlin, for no other reason than the love for the city. For me, who always has been dreaming of building a startup in the Valley, this was an impressive and somewhat surprising move. All the more I was excited to learn that Lindsay had been doing online marketing for more than eight years three of which she was responsible for the digital strategy and analytics for Red Bull in the U.S. Giving up that job to move to Berlin and turning down a job offer by Uber she struck me just crazy enough to take on Uberchord's marketing. From Uber Technologies to Uberchord Engineering was just an Atlantic Ocean.
Lindsay grew up with classical music education and plays both piano and sax, which makes her ideally suited to understand our concepts but still experience first hand how it feels to learn the guitar.  So, we believe she's exactly the person we needed. Welcome Lindsay! We are glad to have you on our team and are looking forward to the exciting times ahead.
The second topic is the aforementioned German bureaucracy. Trying to get some foreigner without work permit employed in Germany is a nightmare — according to everyone on the internet and even our law firm. However, it ain't really, but that's stuff for the next blog post, which will help Berlin startups in our situation a great deal, promised. Stay tuned.
As always, thanks for reading. There's more to come, so sign-up for our newsletter and follow us on Facebook & Twitter!