Frankfurt Oder by Bosse | Lyrics and Guitar Chords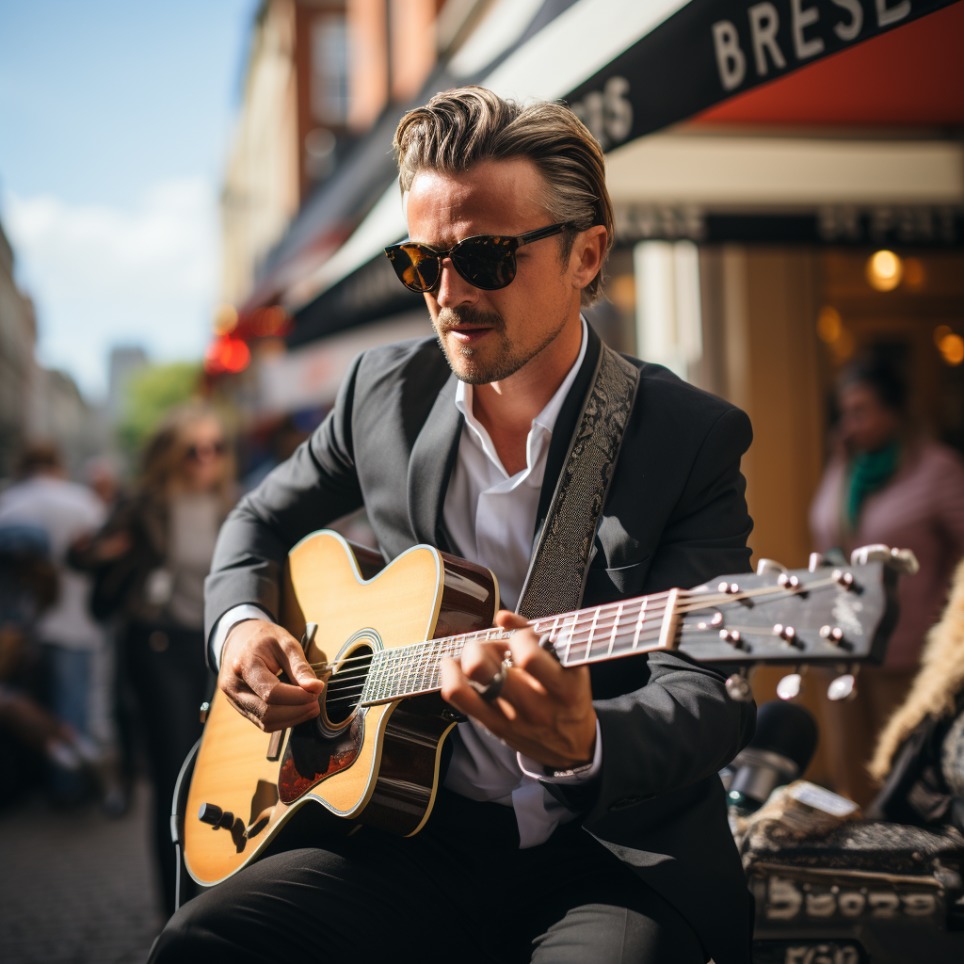 Bosse is named after the lead singer of the band Axel Bosse. Frankfurt Oder was written for the Bundesvision Song Contest representing the state of Lower Saxony. The song came in 3rd place. 
You can learn to play Frankfurt Oder by Bosse with guitar chords, lyrics and a strumming trainer directly in the Uberchord app. This app listens to your guitar chords and gives you visual feedback in real-time in case you make a mistake.
Key of the Song:
The original key of Frankfurt Oder by Bosse is in A minor.
Guitar Chords for Frankfurt Oder by Bosse
To play Am to Asus2, just keep the fingering in place and let the B string go open. For any other chord changes always look for places where your fingers can stay in place or easily move to another note. Pay attention to how you'll stay in place for many notes going from F to Dm and F to Am. 
Video Lesson
Frankfurt Oder by Bosse – Lyrics with Chords
[Vorspiel]    

Am

    

Asus2

  2x
 


[Strophe I]


Am

                      

Asus2




  Nichts ist besser als mit dir zu überwintern 


Am

                    

Asus2




  Manche fliegen in den Süden 


                

F




Um sich warm zu halten


Am

                     

Asus2

                   

Am




  doch wir haben keine Kohle und du Angst vorm Fliegen 


                   

Asus2

                

F

                 

Am




wir besuchen deine Eltern in Frankfurt Oder,    Frankfurt Oder


 


[Refrain]


                    

F

              

Dm




Und dann sitzen wir hier im Gartenpavillon 


          

Em

                         

F




Was du erzählst hält mich nüchtern & warm 


            

Dm

                

F




Und oben am Himmel regnen die Wolken 


                      

Am

                         

Em




Ich bin froh, dass du da bist  Bin froh, dass du da bist


               

F

              

Dm




Und wir sitzen hier im Gartenpavillon 


              

Em

                

F




Mir war schon immer egal wo wir war'n 


       

Dm

                         

F




Wir vernichten den Schnaps deines Vaters 


                       

Am

                   

Em

       

F




Ich bin froh, dass der da is, froh, dass du da bist


 


[Strophe II]


Am

                          

Asus2




  Nichts ist besser als mit dir loszufahren  


Am

                  

Asus2

                    

F




  An die tristesten Orte und dich bei mir zu haben 


Am

                      

Asus2

                           

Am




  Und zu sehen, dass es gut geht  Um zu sehen, dass wir gut sind 


                       

Asus2

               

F

                 

Am




Mit Kartoffelschnaps & Bockwurst  Zwischen Gartenzwergen


 


[Refrain]


                    

F

              

Dm




Und dann sitzen wir hier im Gartenpavillon 


          

Em

                         

F




Was du erzählst hält mich nüchtern & warm 


            

Dm

                

F




Und oben am Himmel regnen die Wolken 


                      

Am

                         

Em




Ich bin froh, dass du da bist  Bin froh, dass du da bist


           

F

              

Dm




Wir sitzen hier im Gartenpavillon 


              

Em

                

F




Mir war schon immer egal wo wir war'n 


       

Dm

                         

F




Wir vernichten den Schnaps deines Vaters 


                       

Am

                   

Em

       

F




Ich bin froh, dass der da is, froh, dass du da bist


 


[Interlude]


                         

Am

      

G/B

                      

C

      

F




||: Ich bin froh dass du da bist     ich bin froh dass du da bist :||


 


[Refrain]


                    

F

              

Dm




Und dann sitzen wir hier im Gartenpavillon 


              

Em

                

F




Mir war schon immer egal wo wir war'n 


       

Dm

                         

F




Wir vernichten den Schnaps deines Vaters 


                        

Am

                    

Em




Ich bin froh, dass der da is, froh, dass du da bist


 


[Outro]


                      

F

         

Dm




Ich bin froh, dass du da bist


                      

Em

        

F




Ich bin froh, dass du da bist


                       

Dm

                       

F




Ich bin froh, dass du da bist   (wir sitzen hier)


                      

Am

                      

Em




Ich bin froh, dass du da bist   (im Gartenpavillion)


 
                      

F

                       

Dm




Ich bin froh, dass du da bist   (wir sitzen hier)


                      

Em

                      

F




Ich bin froh, dass du da bist   (in Frankfurt Oder)


                       

Dm

       

F




Ich bin froh, dass du da bist


                      

Am

       

Em




Ich bin froh, dass du da bist


                     

F




mit mir in Frankfurt Oder