Fragile by Sting | Lyrics & Guitar Chords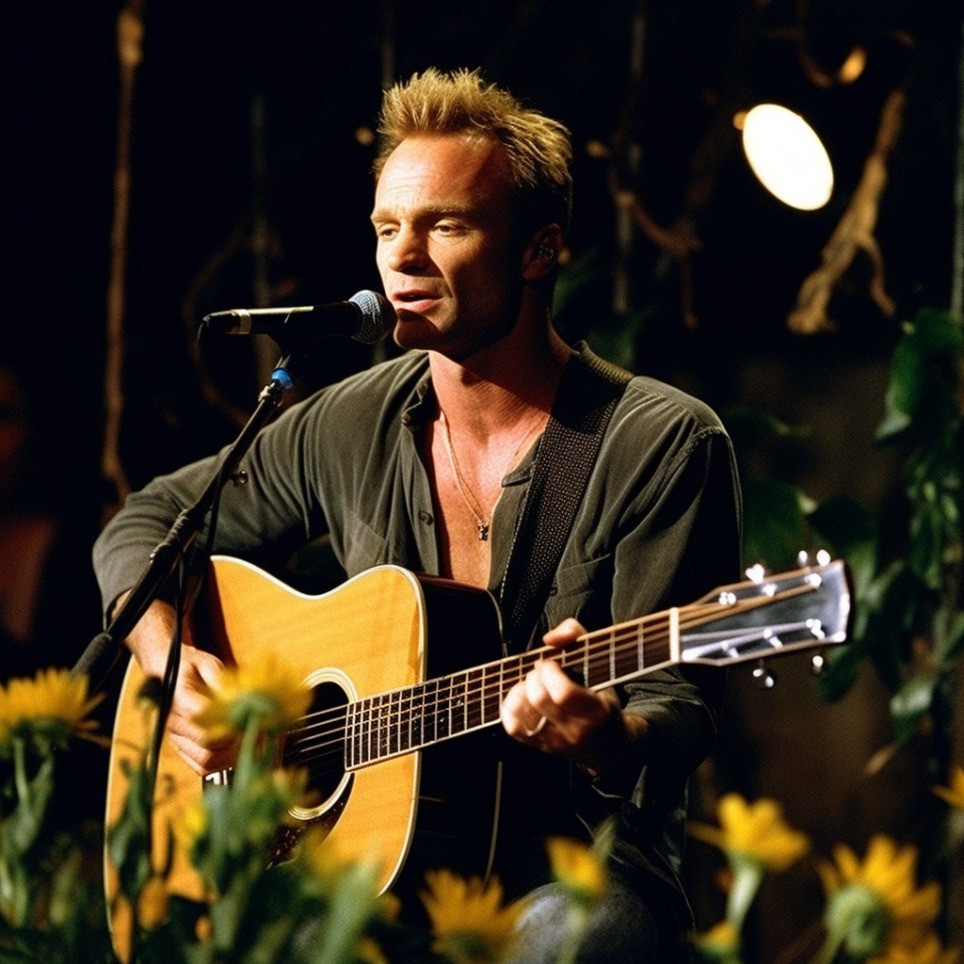 For those guitar enthusiasts looking to explore a blend of Latin, jazz, and soulful balladry, Sting's "Fragile" from for his second solo album called Nothing Like The Sun stands as a poignant masterpiece. But it's not just the unique guitar work that makes this song special. Stemming from the tragic death of an American civil engineer in Nicaragua, the emotional weight behind every note played is palpable. As guitarists, it offers an opportunity to not only practice intricate fingerstyle patterns but also to convey deep emotion and storytelling through the strings. Sting's multilingual performances of the song accentuate its universal resonance, speaking to its wide appeal. Moreover, its significance was underscored when he performed it after the 9/11 attacks and as a tribute to Ukrainian soldiers in the 2022 conflict, affirming music's power to heal, reflect, and unite. As you delve into "Fragile," let it be a reminder of the delicate nature of life and the profound impact a well-composed song can have across borders and generations.
You can learn the chords you need to play Fragile by Sting in the Uberchord app. This app features a guitar chord trainer and a strumming trainer. It listens to your guitar chords and gives you visual feedback in real-time in case you make a mistake.
Key of the Song:
The original key of Fragile by Sting is in E minor.
Guitar Chords for Fragile by Sting
The chords below won't give you the exact sound but will get you close. Do your best to memorize the shapes and play them when the song calls for them. Many can be played with just barre chord shapes adjusted for the minor 7th intervals.
Video Lesson
Fragile by Sting – Lyrics with Chords
Em

              

Em7

                 

Am7




  If blood will flow when flesh and steel are one


B7

                          

Em




Drying in the colour of the evening sun


           

Em7

                

Am7




Tomorrow's rain will wash the stains away


    

B7

                                  

Em




But something in our minds will always stay


   

Em7




Perhaps this final act was meant


   

Am7




To clinch a lifetime's argument


     

B7




That nothing comes from violence


    

Em




and nothing ever could


    

Em7

                             

Am7




For all those born beneath an angry star


     

B7

                            

Em




Lest we forget how fragile we are


 


Am

           

B7




On and on the rain will fall


     

Em




Like tears from a star


Like tears from a star


Am

          

B7




On and on the rain will say


    

Em




How fragile we are


How fragile we are


 


Em7

 

Am7

 

Bm7

  

Em


 


Am

          

B




On and on the rain will fall


     

Em




Like tears from a star


Like tears from a star


Am

          

B7




On and on the rain will say


    

Em




How fragile we are


How fragile we are


How fragile we are


How fragile we are