Eric Clapton | Live Gear: Fender Strat, Fender & Marshall Amps, Seymour Duncan Pickups
Eric Clapton is a true guitar icon. He has been actively influencing guitarists the world over for decades and is still going strong today. Like many artists Clapton's artistic vision and sound changed over the years. Today we will take a look at Clapton's various sounds and what gear (amps, guitars, pedals, pickups, strings etc.) and techniques he uses to achieve his famous tone!
The Clapton sound is a dynamic sound full of mid range that captures the expressive inflections of Clapton's slick style of playing.
The Clapton sound is chock full of mid range and depends on vintage style amps to produce a slick blues tone full of inflection and personality. This remains largely true throughout his changes in tone. With that being said, lets take a moment to listen to 2 of his different sounds from different eras of his career.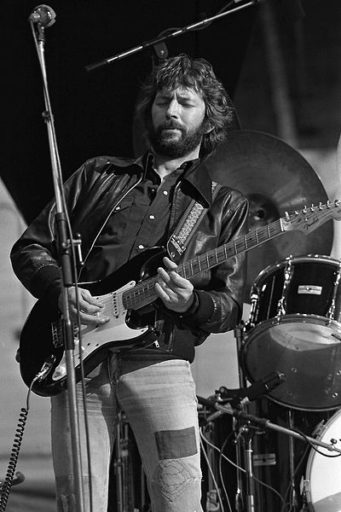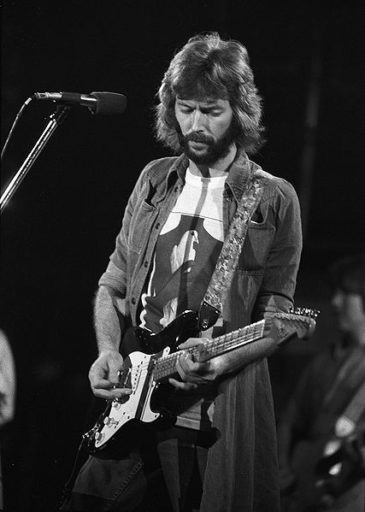 Clapton is associated with a tone of different guitars. He is perhaps most famous for playing "Blackie" his trusty, black Fender Stratocaster but he is also very well known for playing a Gibson SG, Les Paul or 335. When he was in Cream, Eric would typically use the SG, Les Paul or perhaps the 335; guitars containing humbucking pickups. When he embarked on his solo career he switched over to the Stratocaster, which contains single coils. This change in the pickups he preferred dramatically affected the sound he achieved. Lets take a look at some options to recreate his "Cream sound" as well as his "solo sound"!
1970's Cream Sound: Guitars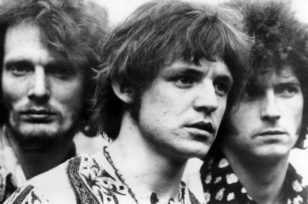 If this is the Clapton sound you're after then you are looking for a guitar with humbuckers! Humbuckers are double coiled pickups that produce a full sound. They sound a bit rounder, a less "honky" and "glassy" than single coil pickups (they are also less noisy!) If you're in the market for a new guitar here are some great options that will have you sounding like the man himself in no time!
---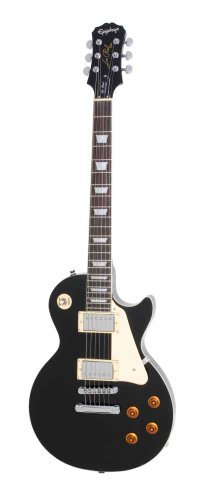 ---
Furthest to the left is the Epiphone Les Paul Standard featuring a nice mahogany body and humbucking pickups, great if you are working with a budget. It sells for around $500. In the center is the Gibson Les Paul Standard if you're looking to shell out a little more cash. Higher quality woods and authentic Gibson pickups makes this guitar closer to what Clapton actually used. To the right is the Gibson SG Standard, again very close to what Clapton would have been using when he was playing in Cream.
1970's Cream Sound: Pickups
Have no fear! You don't need to buy a new guitar to sound like Clapton, you can pickup a pair of some trusty humbuckers! One of Eric's favorite Gibsons was the 1960 Les Paul which featured PAF style humbuckers, here are some options: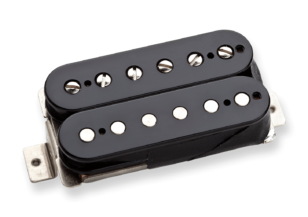 This is the Seymour Duncan SH-1 PAF style humbucker. This pickup is a fantastic choice because it is built to model the Gibso PAF style pickups that were prevelant in the 1950's and 60's, the same ones that Clapton would be using. They produce a great, warm, vintage sound.
---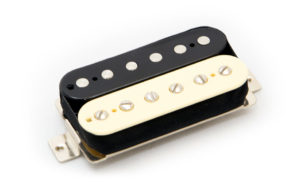 Another option is the Porter Anthem PAF. It's another take on the PAF humbuckers that Clapton used in the 1960's and 70's. Porter uses vintage spec material to create these and some aspects of them can be customizable to your specific tastes!
---
Other pickup options include the Bare Knuckle Stormy Monday and the DiMarzio PAF DP103.
1970's Cream Sound: Amps
Probably the most important part of Clapton's tone in the 70's is his use of vintage Marshall amplifiers. Vintage Marshall amps tend to have a very clear, crisp tone with well defined mid range and a general warmness to them. Luckily Marshall makes some amps that emulate the vintage amps of the past that don't break the bank!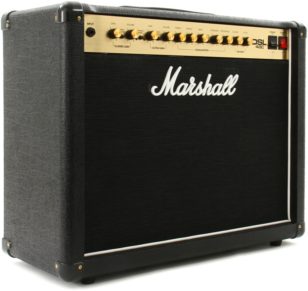 Here is the first option, a Marshall DSL40c. It is a 40 watt all tube combo amp. It features 4 12AX7 and 2 EL34 tubes. It is a very versatile and handy amplifier. It features 2 modes per channel and it faithfully echoes the vintage tones of some of the famous Marshall amps of Clapton's era. Combined with the pedals we will be discussing later in this entry, this amp is a perfect option! If you are looking for more expensive, but higher quality, Marshall amps that will better replicate the vintage tone you should check out Marshall's Vintage Reissue Series.
---
This next option is the Vox VT20x. It is a modeling amp, definitely a cheaper option but it is very possible to obtain a realistic, high quality Clapton style sound through these amps.
---
1970's Cream Sound: Pedals and Settings
Now that we talked about all the gear lets put it all together! Have the guitar with humbuckers running into the Marshall, roll the tone knob on the guitar to about 4. Turn the bass, middle and treble on the amp way up (especially the middle). Don't put to much gain, Clapton's tone is very clear and dynamic gain will only subtract some clarity. It's as simple as that! Now, depending on the amp you are using you may find it necessary to use a boost pedal. A boost pedal just takes the signal and applies a boost (not a gain boost) that makes the tone more full and applies more sustain. Check some of these options out (click on the pictures for links!)
The Fender Sound: Guitars
Clapton completely revamped his sound when he switched over to using Fender instruments. He is famous for his stratocaster names "Blackie" which is a frankenstein guitar build from components of 3 different 1950 Fender Stratocasters. With that being said, if you want to replicate Clapton's sound a Fender Strat is the way to go, here are some nice ones!


The guitar on the right is a Fender Special Edition Stratocaster which is made in Mexico so it is a little cheaper ($500-$600). Features and Alder body, Maple neck and single coil pickups. The guitar on the left is the Fender American Standard Stratocaster which features higher quality cuts of alder and maple, higher quality pick-ups and is American made.
The Fender Sound: Pickups
As with the Cream sound, the type of pick ups matter. The Stratocaster has 3 single coil pickups which provide a glassy, honky tone that tends to have more high end and brightness to it. If you're looking to sound like Clapton but don't want to get a new guitar, check out these pickups!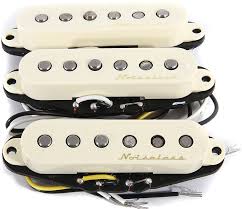 These are the Fender Vintage Noiseless Pickups.They provide brilliant clarity and definition while canceling out the annoying "hum" associated with single coil pickups. These will definitely get you that Clapton tone!
---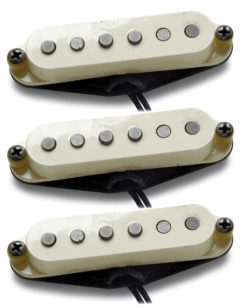 This next option is the Seymour Duncan Antiquity Texas Hot pickups. These pickups emulate the warmness of pickups that are decades old extremely well. They are designed to capture the warmth and mid range of the 1960's and 70's. Another option would be to check out the 1960's pickups from Porter pickups.
The Fender Sound: Amps
When Clapton switched to the strat he also switched from using Marshalls to using Fender amps, mainly Fender tweed style amps. These amps are very clean sounding, even at high volumes, and produce dynamic, responsive tones with a well defined mid range.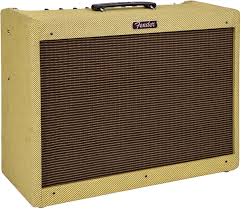 Here is the Fender Blues Deluxe Reissue. It is a 40 watt amp, all tube, 2 channel amp that captures the mid range and chime of the vintage Fender tweed amplifiers that are a crucial part of the Clapton Fender era tone. Other options include the Vox VT20 mentioned previously as well as higher end Fender amplifier's such as the Fender '57 Custom Twin.
---
The Fender Sound: Pedals and Settings
As with his Marshall set up, sometimes a pedal is used in front of the amp for a clean boost (those options are listed above), with this Fender set up, an equalizer pedal is definitely useful! In this case, this pedal would be used to boost the mid range in the sound (click on the picture for link!)
Let's put it all together. Have a guitar with single coils going into a Fender amp. Be on the distortion channel on the amp but make sure it is a slightly dirty sound. Little gain, boost the bass, middle and treble knobs. Flip on the TC Electronics Spark boost pedal and the Boss EQ pedal for some added volume boost and mid range!
Guitar Strings
Clapton is famous for using Ernie Ball slinky strings .10-.46 with the action on his guitar set very low.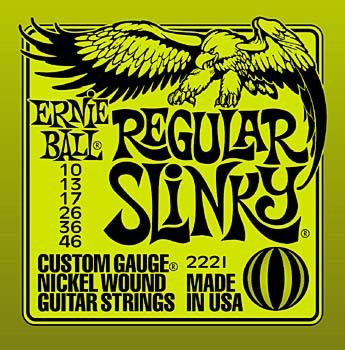 Guitar Technique
If you're looking for more ways to sound like Eric Clapton, then we've got a plethora of free articles covering scales and music theory. You should take a look at topics like key of e chords guitar, the c# minor scale guitar, and little saint nick chords amongst others. Our website is sure to have plenty of info to sound more like Slowhand!