7 Classic Rock Guitar Riffs Every Beginner Guitar Player Should Learn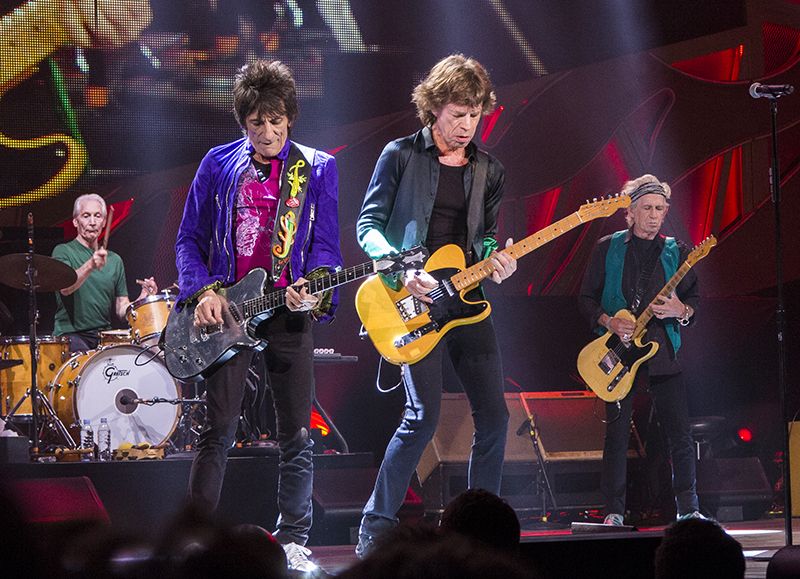 Modern music from the 1960's onwards pioneered the guitar "riff", the instantly recognised melody that introduced the songs and had fans dancing in the aisles before anyone started singing anything.
Learning to play these iconic riffs can give you a great insight into how simple (and maybe not so simple) note patterns can really make a song come alive. So I've chosen seven well-known riffs you can start with—and have a lot of fun, too. Feel free to share your favourite guitar riffs in the comments section below.
The best way to learn any riff including the examples below would be to figure out the notes, then create an exercise in our free Uberchord app to keep track of your progress. That's way easier than having to refer to the tutorial videos all the time. Every new riff you hear today has its roots in these kinds of songs. Have a listen, learn them, and all sorts of possibilities will open up for your guitar playing.
Can't Get No (Satisfaction) – The Rolling Stones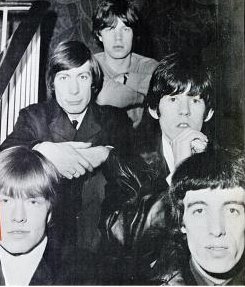 The Rolling Stones have been performing for over fifty years and during that long career the band has been remarkable in maintaining close to its original line-up. Looking for new ideas, the guitarist, Keith Richards, is well-known for experimenting by playing songs in alternative tunings.
If you try and learn a Rolling Stones song and it doesn't quite work—check if Richards used standard tuning or not. However, Can't Get No Satisfaction is one of the band's earlier songs and it is in EADGBE tuning. The opening riff couldn't be simpler, just a three-note progression, and it became an absolute trademark for the band. Apparently, the riff was originally intended to be for a horn section. No one's complaining that it stayed as a guitar intro.
House Of The Rising Sun – The Animals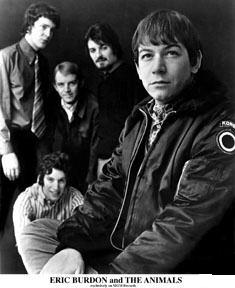 The House Of The Rising Sun is one of those opening riffs that's been covered, tweaked and re-invented a hundred times by many bands over the decades, but The Animal's version is still easily the most well-known. However, believe it or not, music historians insist that the song had been around for maybe two hundred years before The Animals turned it into a number one hit. It's based on a traditional folk song, which probably explains the right-hand, cascading strum style in which the chords should be played.
By the way, if you're tempted to learn and sing House Of The Rising Sun, you could be in for a surprise. The key and starting pitch is high and beyond the reach of many aspiring singers. Stick with playing the guitar—that's much more fun.
---
Day Tripper – The Beatles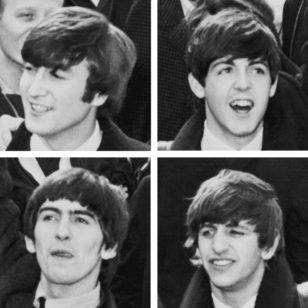 Everyone knows just how influential The Beatles were on modern rock music. Arguably, along with just a few other acts of their era, The Beatle started almost everything. Even so, with the enormous amount of similar material being produced in the years since, it's still often overlooked just how innovative their approach to song writing became.
John Lennon's opening riff and lead guitar was truly a musical brainwave. Nobody else was creating that kind of sound or music. He wrote it under pressure, trying to come up with another hit single in a hurry. Back in 1965 it wasn't a great idea to admit the song was about drugs and both Lennon and McCartney didn't say too much. Later, of course, the truth came out. It was always kind of obvious.
Smoke On The Water – Deep Purple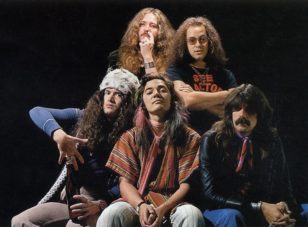 Smoke On The Water is not only a classic riff, it's ridiculously simple to play—which is why it has to get a mention here. Musicians over the years have mimicked and copied the opening introduction and usually over-complicated things. Like, it's impossible to imagine that the great Richie Blackmore would mostly play the whole thing on just two barred strings. But that is, in fact, the essence of the opening riff.
I reckon playing full chords or even power chords trashes the sound too much, unless it's later in the song. Watch the video here and you'll see that really you should only ever play two strings at a time. You can be a beginner and as good as Blackmore at the same time. How cool is that?
Apache – The Shadows
This is seriously diving into the rock and roll archives. The Shadows were a very popular British band in their long heyday, yet probably are still better known for being Cliff Richard's backing band—or as "Cliff Richard and The Shadows" maybe the guys would argue they had equal billing? The thing is, The Shadows were an instrumental band and relied on lead guitarist Hank Marvin's riffing melodies instead of a vocalist.
Apache was a break-out single that knocked The Beatles off the top of the charts—no mean feat—and is still often listed as among the top 100 guitar tracks of all time. If you want to hear the Godfather of modern guitar riffs, Marvin probably qualifies. The Shadows were also influential in the designing the Vox guitar amplifier. They wanted something louder!
---
Beat It – Michael Jackson
A lot has been said of Michael Jackson, especially in the confusion and unhappiness since his unfortunate death, but there are two indisputable facts. Jackson was a brilliant musician in his own right—and he always surrounded himself with other, genius musicians for his studio sessions. Michael Jackson expected nothing but the best, when he was writing and recording tunes. So it's no surprise that guitarist Eddie Van Halen is associated with Beat It, a huge hit for Jackson.
However, Van Halen only played the solo in Beat It. That driving, classic opening riff was created by Steve Lukather of Toto fame. At the time (and for years since) Lukather and the rest of Toto were the hottest studio session musicians in Los Angeles. "Luke" as he's known, has said that at least one member of Toto was on just about every serious recording that came out of LA at the time. You could certainly do worse than learning how to play like Steve Lukather, who is recognised by the "pros" as one of the greatest modern players ever.
Stairway to Heaven – Led Zeppelin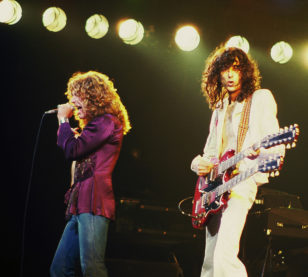 A list like this has to include the opening introduction to Stairway To Heaven, although its length and complexity maybe disqualifies it as a "riff" as such. Playing the initial chords will be a challenge, before it changes to more standard chord shapes, but it can be something that novice players can learn slowly. Take your time and don't expect too much for a while. A word of advice, don't stress too much about getting it exactly right.
Even Jimmy Page dabbled in small variations and playing techniques all the time, including switching to a twelve-string for the more rhythmic parts (maybe he got bored with playing it all the time?) and you shouldn't treat any version you hear as gospel. You'll probably never play it live yourself, but lots of non-guitar playing people will often ask, "Can you play Stairway to Heaven" as a joke, and if you whip out a passable version, you get the last laugh. Plus, it can't harm to learn how to play a true piece of guitar history.
There you have my choices as seven famous guitar riffs that I wish I'd written. Especially anything more modern than the examples here—the grunge and heavy metal bands of the nineties did some fantastic music. Progressive rockers are bound to have some favourites too. There are plenty more to consider, so please comment below on any great riffs you'd like to see mentioned.
There's even more classic rock songs to learn here on our free blog! Take a browse or search for whatever you may be interested in learning for now. We recommend starting with topics like i'm never changing who i am chords, best cheap acoustic humbucker pickup, and "What key is ain't no sunshine in?"