5 "Groundbreaking" Albums That Are Horrendously Overrated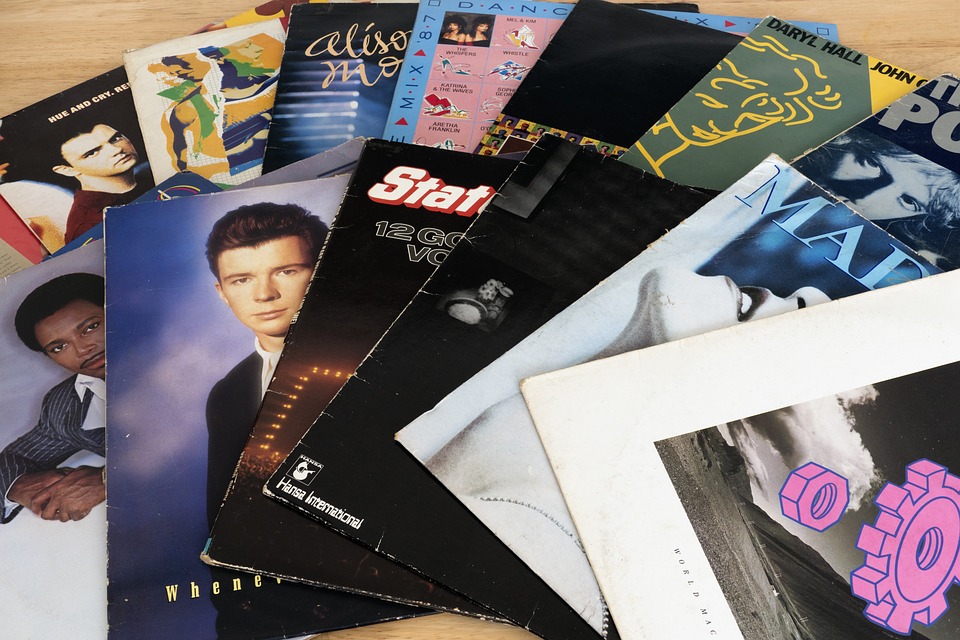 Music has come and gone over the decades, but some albums stick around because they are considered to be groundbreaking. This means that they have achieved something in a specific genre of music that had not been done in the past.
This groundbreaking status typically helped create number one hits, but are the albums as great as they are made out to be? Sometimes they are, but in many situations, these albums are horrendously overrated. Let's take a look at five great examples of groundbreaking albums that are overrated.
1) Joy Division – "Closer"
There is no question that bands like Joy Division led to the worldwide popularity of new wave music from the late 70s to the mid-80s. In fact, it was the Ian Curtis-fronted band that led to the creation of superstar acts like New Order and The Cure. That being said, Joy Division's third album "Closer," which was their second studio album, was not quite up to snuff when compared to some of the other sounds that were coming out of London during that time.
https://www.youtube.com/watch?v=GVVdEqBbr4k
Of course, the album had some great songs like "Twenty Four Hours" and "The Eternal," but tracks like "Atrocity Exhibition" can actually sound a bit grating to the ear. Ian Curtis's legacy is unmistakable, especially when you consider that the non-album track " Love Will Tear Us Apart" is part of what made this album so popular.
2) The Smiths – "The Queen is Dead"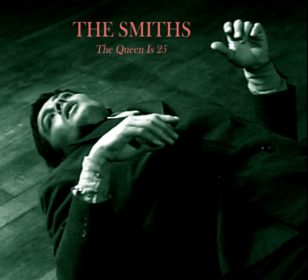 This album received unanimous acclaim in the worldwide critic community. Tracks like "Bigmouth Strikes Again" and "Cemetery Gates" were adored by fans around the world because they had a unique sound with a bit of post-punk flair. In 2013, NME even ranked this album as the greatest album of all time, but did it deserve all of this hype?
The biggest problem with "The Queen is Dead" is that it didn't quite sound as original as their previous album "Meat is Murder." One prime example of this lack of groundbreaking sound is "The Boy With The Thorn in His Side" that simply sounded uneven to a trained ear.
https://www.youtube.com/watch?v=uCknJGyg_h0
3) Sugarhill Gang – "Sugarhill Gang"
If you were to ask any music historian which album propelled hip-hop into the mainstream, most would point to the first Sugarhill Gang album. Not only did it have classics tracks like "Rapper's Delight," but it also had strong secondary tracks like "Sugarhill Groove."
https://www.youtube.com/watch?v=g4Pw43ZnmDc
The chief problem that this album has is that it is only six tracks long, which means that if there are only three great songs on the album, you will only ever listen to half of the album. Only two of the songs on the album were actually hip-hop because the producers didn't feel that the genre was viable in the music market. The other tracks are soul music and instrumental tracks that were incredibly long, which may have tarnished the album quite a bit.
4) Rick James – "Street Songs"
One of the unique sounds that came out of the 80s was the funk-themed music of Rick James. During this era, the tawdry ballad "Super Freak" by this Motown recording artist became an instant hit around the world. Other tracks from this album like "Ghetto Life," "Fire and Desire," and "Give it to Me Baby" were all excellent as well.
Unfortunately, that was the extent of the good tracks on the album. Every other track had a sound that was somewhat mediocre, especially when compared to other releases from the same year. A good example of a backing track is "Mr. Policeman." That being said, "Street Songs" still produced quite a few good sounds.
https://www.youtube.com/watch?v=p0UYpzkf-TU
5) Adele – "19"
Today, there are few recording artists that are as popular as Adele. With hit singles like "Rolling in the Deep" and "Hello," she has become known around the world. Her music can be heard in every household, and that popularity started with her first album, "19."
There are some decent tracks on the album, but they do not compare to her top hits, which is why some would say that this album is overrated. She did win a Grammy award for Best New Artist based on this album, but her sound was very unrefined compared to her future music releases.
Each album on this list is good in its own right, but the tracks that are not hits can bring down the quality of the entire album. What are some other groundbreaking albums that should be included on this list?
Do you agree or disagree with any of these album choices? If you disagree with us, that's okay! We still love sharing songs like this one in our free lessons on our blog. If you play guitar and are looking for some new songs to learn, you should check them out. This article will teach you plenty of songs that use very basic chords any beginner can learn. We hope you'll stick around our site and check out a few of these lessons.
Jessica Kane is a writer for SoundStage Direct, the number one online source for the best vinyl records and turntables.