Word Up by Cameo | Lyrics with Guitar Chords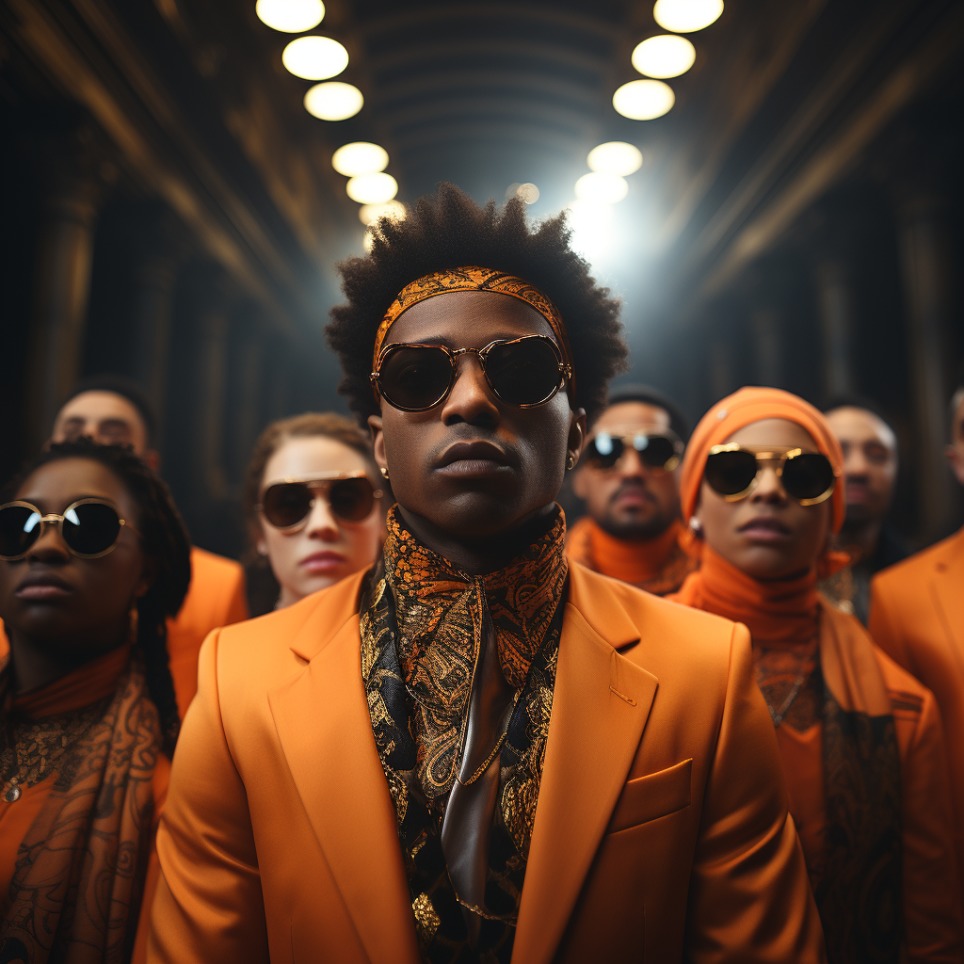 "Word Up!" by Cameo isn't just a funk-filled dance track from the '80s; it's a musical lesson in genre fusion and adaptability. It comes from the band's 12th album. The music video features Levar Burton of Reading Rainbow playing a cop out to arrest the band members. The phrase word up came from New York City and basically means "You Bet."
For budding guitarists, this song provides an exciting dive into a mix of R&B, funk, and electronic elements. As you play, you'll notice how the groove remains infectious, maintaining a balance between its diverse influences. The track's lasting appeal, highlighted by numerous covers from artists across genres, speaks volumes about its musical richness.
One of the exciting aspects of learning "Word Up!" is its ability to bridge traditional funk roots with a more modern pop sensibility. While embracing the song's funky origins, don't be afraid to infuse your unique flair or even experiment with genres, as showcased by Korn's rock rendition. Remember, it's not just about mastering the chords but also about feeling the groove. So, as you jam to "Word Up!", let the infectious energy guide your fingers and perhaps, throw in a nod to the iconic codpiece for some added funk!
You can learn to play Word Up by Cameo with guitar chords, lyrics and a strumming trainer directly in the Uberchord app. This app listens to your guitar chords and gives you visual feedback in real-time in case you make a mistake.
Key of the Song:
The original key of Word Up by Cameo is in F# minor.
Guitar Chords for Word Up by Cameo
This song can work well with the full chord shapes as well as just power chords too. Use XX023X for D5 in order to avoid a jump to the 5th position to play X577XX. To play Esus4, just use your fourth finger to play the G string note.
Video Lesson
Word Up by Cameo – Lyrics with Chords
[Intro]


   

F#m

             

E

            

D

       

E

        

F#




||: /  /_/ / / | /_/  /_/ / / | /  /_/  /  /_/ | /_/  /_/ / / :||[x2]


    ^    ^       ^ ^    ^       ^    ^  ^    ^   ^ ^    ^


 


[Verse 1]


F#m

                     

Esus4




Yoh, pretty ladies, a - round the world,


      

D

              

E

                 

F#




Got a weird thing to show you, so tell all the boys and girls,


          

F#m

                            

Esus4




Tell your brother, your sister, and your momma too,


                 

D

          

E

             

F#




'Cause we're a - bout to go down, and you know just what to do


 


[Verse 2]


          

F#m

                    

Esus4




Wave your hands in the air, like you don't care,


D

            

E

              

F#




Glide by the people as they stop to look and stare,


        

F#m

                   

Esus4




Do your dance, do your dance, do your dance quick,


    

D

              

E

             

F#




Mo----ma, come on, baby, tell me what's the word?


 


[Chorus]


         

F#7

 (

F#7sus4

)(

F#7

)          

Esus4

 

E




A - word up!                 Every - body  say...


D

                 

E

                

F#




When you hear the call, you got to get it under way,


     

F#7

  

F#7sus4

 

F#7

           

Esus4

 

E




Word up!               It's the code  word, 


   

D

                

Eadd9

       

F#




No matter where you say it, you know that you'll be heard


 


[Verse 3]


             

F#m

             

Esus4




Now, all you sucker DJ's who think you're fly,


        

D

           

E

              

F#




There's got to be a reason, and we know the reason why,


           

F#m

                    

Esus4




You try to put on those airs, and act real cool,


        

D

             

Eadd9

           

F#




But you got to real - ise that you're acting like fools


 


[Verse 4]


           

F#m

                        

Esus4




If there's music we can use it, we're free to dance,


D

                 

E

                 

F#




We don't have the time for psycho - logical romance,


        

F#m

                

Esus4




No ro - mance, no romance, no romance for me,


    

D

              

Eadd9

         

F#




Mo----ma, come on, baby, tell me what's the word?


 


[Chorus]


         

F#7

 (

F#7sus4

)(

F#7

)          

Esus4

 

E




A - word up!                 Every - body  say...


D

                 

E

                

F#




When you hear the call, you got to get it under way! Owww!


 


[Break]


    

F#

                           

A




||: /_/  /_/  /  /_/ | /_/  /  /_/  / :|| [x4]


    ^ ^  ^ ^       ^   ^ ^  ^    ^


e|-------------------|---------------| [x4]


B|-------------------|---------------|


G|-------------------|---------------|


D|-------------------|---------------|


A|-------------2--0--|---------------|


E|--2-----2----------|--2-----2------|


 


[Verse 5]


   

F#m

            

Esus4

  

E

         

D

       

Eadd9

    

F#




|  /  /_/  /  / | /_/  /_/  /  / | /  /_/  /  /_/ | /_/  /_/  /  / |


   ^    ^         ^ ^    ^         ^    ^  ^    ^   ^ ^    ^


   

F#7

 

F#7sus4

 

F#7

      

Esus4

  

E

         

D

    

D

  

Eadd9




|  /      /___/  /  / | /_/  /_/  /  / | /  /_/  /   /_/ |


   ^      ^   ^         ^ ^    ^         ^    ^  ^     ^


F#




Come on, all you people sing...


 
     

F#

      

E

   

F#

         

A

   

F#

      

E

   

F#

        

A




||:  W - O - R - D... UP!       W - O - R - D... UP!     :||x4


 


[2 bars no chords, scrub rhythm]


                                       

F#

      

E

   

F#

        

A




||:  /  /_/  /  / | /_/  /_/  /  / |   W - O - R - D... UP!     :||x2


     ^    ^         ^ ^    ^


   

F#m

           

Esus4

  

E

       

D

    

D

  

E

    

E

   

F#




||: /  /_/ / / | /_/  /_/ / / | /  /_/  /  /_/ | /_/  /_/ / / :||[Repeat]


    ^    ^       ^ ^    ^       ^    ^  ^    ^   ^ ^    ^


[Coda]


e|-------------------|---------------| [Repeat]


B|-------------------|---------------|


G|-------------------|---------------|


D|-------------------|---------------|


A|-------------2--0--|---------------|


E|--2-----2----------|--2-----2------|