Wanted by Hunter Hayes – Lyrics with Guitar Chords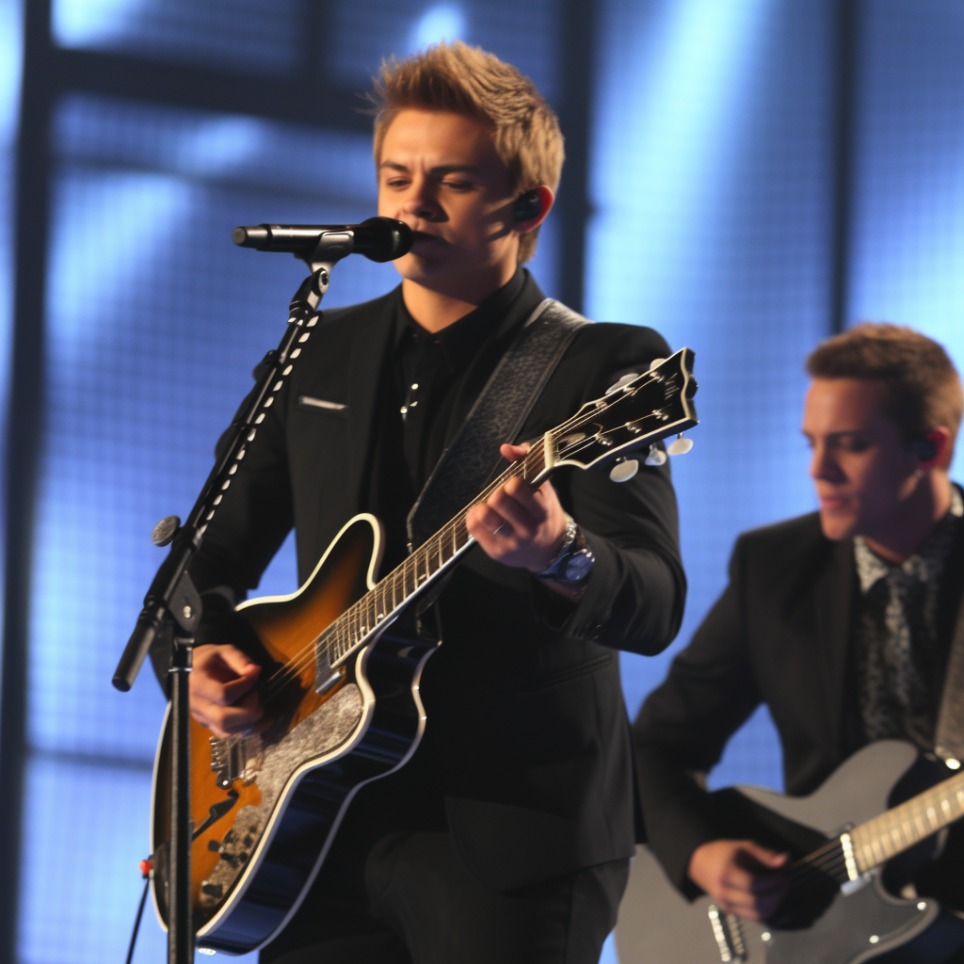 Wanted by Hunter Hayes is ranked as the third greatest country single of all time according to chart performance on Billboard. It was lauded by critics who said it had mature lyrics and a "non-syrupy" hook. 
You can learn to play Wanted by Hunter Hayes with guitar chords, lyrics and a strumming trainer directly in the Uberchord app. This app listens to your guitar chords and gives you visual feedback in real-time in case you make a mistake.
Key of the Song:
The original key of Wanted by Hunter Hayes is in C major.
Guitar Chords for Wanted by Hunter Hayes
Don't be intimidated by the chord symbols you see below. Cadd9 is just a C without the 1st fret on the B string. G/B is just G without the lowest note in the chord shape. Finally, A7sus4 is an A7 with you playing fret 3 on the B string. Try and remember this idea when you're going from chord to chord and learning new ones. Some are not as new as you may think. 
Video Lesson
Wanted by Hunter Hayes – Lyrics with Chords
Capo 5th Fret

[Intro]


 


Cadd9

   

G/B

    

A7sus4

    

G/B

 x2
 
 


[Verse 1]


 


Cadd9

           

G/B

          

A7sus4

    

G/B




     You know I'd fall apart without you


      

Cadd9

              

G/B

          

A7sus4

    

G




    I don't know how you do what you do


Cadd9

                      

G/B

               

A7sus4

    

G/B




    'Cause everything that don't make sense about me


Cadd9

               

G/B

          

A7sus4

    

G




     Makes sense when I'm with you


Cadd9

                     

G/B

             

A7sus4

    

G/B




     Like everything that's green, girl I need you


              

Cadd9

             

G/B

       

A7sus4

    

G




     But it's more than one and one makes two


Cadd9

            

G/B

            

A7sus4

    

G/B




     Put aside the math and the logic   of it


Cadd9

                  

G/B

     

A7sus4

    

G




    You gotta know you want it  too


 
 


[Chorus]


 
               

Em7

    

D




'Cause I wanna wrap you up


      

Cadd9

    

G




Wanna kiss your lips


 

Em7

   

D

            

Cadd9

  

G




I wanna make you feel wanted


             

Em7

    

D




And I wanna call you mine


      

Cadd9

     

G

         

Em7




Wanna hold your hand forever


 

D

               

Cadd9

  

G




Never let you forget it


      

Em7

   

D

            

Cadd9




Yeah, I wanna make you feel wanted


 
 


Cadd9

   

G/B

    

A7sus4

    

G


 
 


[Verse 2]


 


Cadd9

        

G/B

               

A7sus4

    

G/B




    Anyone can tell you you're pretty       (Yeah)


Cadd9

        

G/B

               

A7sus4

    

G




    You get that all the time,           I know you do


        

Cadd9

      

G/B

                

A7sus4

    

G/B




    But your beauty's deeper than the makeup


Cadd9

         

G/B

               

A7sus4

      

G




    And I wanna show you what I see tonight


 
 


[Chorus]


 
        

Em7

  

D




When I wrap you up


        

Cadd9

  

G




When I kiss your lips


 

Em7

  

D

         

Cadd9

  

G




I wanna make you feel wanted


             

Em7

    

D




And I wanna call you mine


      

Cadd9

      

G

         

Em7




Wanna hold your hand forever


 

D

              

Cadd9

  

G




Never let you forget it


         

Em7

  

D

                   

Cadd9




'Cause baby I wanna make you feel wanted


 
 


[Bridge]


 


Am




As good as you make me feel


G/B

                     

C

    

C

  

G/B




I wanna make you feel better


Am




Better than your fairy tales


G/B




Better than your best dreams


C

                             

D




You're more than everything I need


                  

G




You're all I ever wanted


           

D

    

C




All I ever wanted


 
 


[Chorus]


 
                 

Em7

     

D




And I just wanna wrap you up


       

Cadd9

    

G




Wanna kiss your lips


Em7

   

D

             

Cadd9

  

G




I wanna make you feel wanted


             

Em7

    

D




And I wanna call you mine


      

Cadd9

      

G

         

Em7




Wanna hold your hand forever


 

D

              

Cadd9

  

G




Never let you forget it


      

Em7

   

D

               

Cadd9

   

G




Yeah, I wanna make you feel wanted


           

Em7

     

D

        

Cadd9




Yeah, baby I wanna make you feel -


 
 


[Outro]


 


Cadd9

   

G/B

    

A7sus4

    

G/B




Wanted


Cadd9

   

G/B

    

A7sus4

    

G




'Cause you'll always be wanted