The Kill by 30 Seconds To Mars | Lyrics with Guitar Chords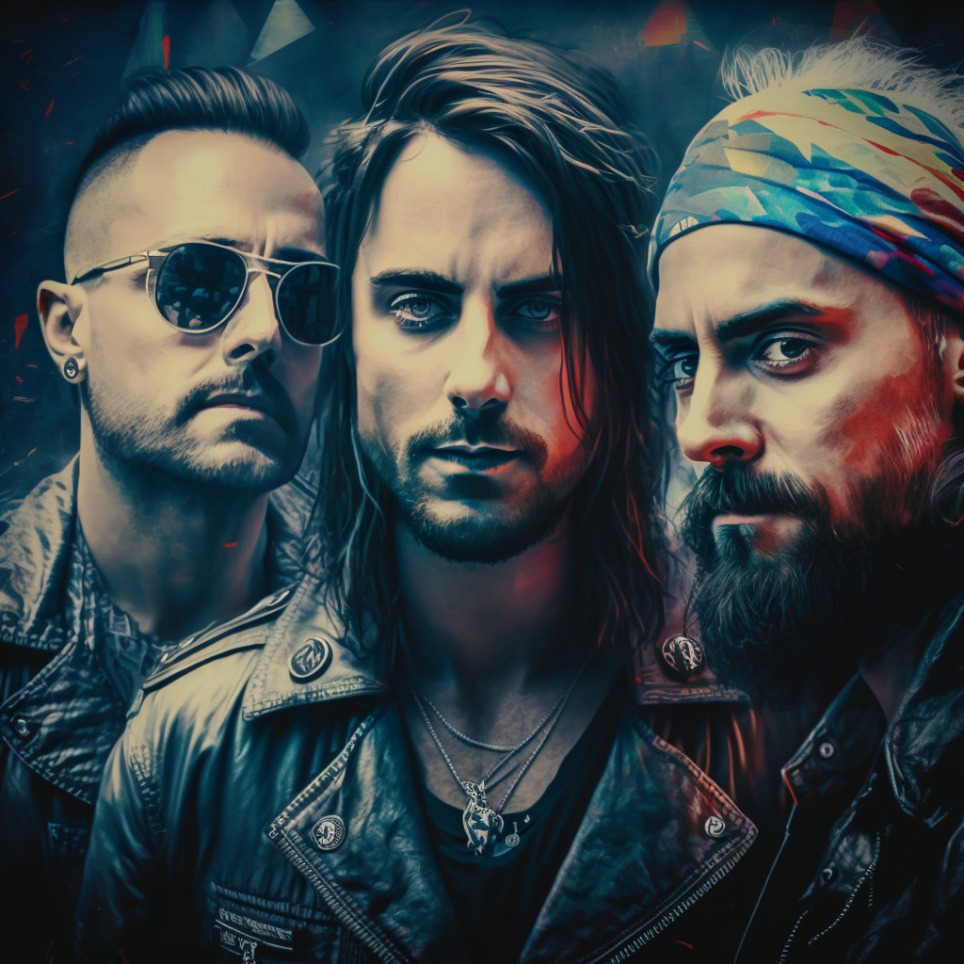 The Kill is one of several hit singles from the landmark emo album called "A Beautiful Lie." Lead songwriter Jared Leto describes the song as an attempt to see who you really are and to confront your fears. Its music video is a homage to Stanley Kubrick's film The Shining.
You can learn to play The Kill by 30 Seconds To Mars with guitar chords, lyrics and a strumming trainer directly in the Uberchord app. This app listens to your guitar chords and gives you visual feedback in real-time in case you make a mistake.
Key of the Song:
The original key of The Kill by 30 Seconds To Mars is in G major.
Guitar Chords for The Kill by 30 Seconds To Mars
The song is built off of only 5 chords, with 4 of them being used the most. This understanding will help if you're still learning your first songs and having trouble remembering them. The shapes provided below will need to be played in an arpeggiated fashion in order to match the song, as there's no strumming.
Video Lesson
The Kill by 30 Seconds To Mars – Lyrics with Chords
[Verse 1]


C

                     

D




What if I wanted to break  


                       

Em




Laugh it all off in your face


               

Bm




What would you do?


C

                     

D




What if I fell to the floor


                      

Em




Couldn't take this any…more


               

Bm




What would you do?


 


[Chorus]


C

              

D




Come,Break me down


Bury me, Bury me


Em

                 

Bm




I am finished With you


 


[Verse2]


C

                     

D




What if I wanted to fight


                       

Em




Beg for the rest of my life


               

Bm




What would you do?


C

                     

D




You say you wanted more


                      

Em




What are you waiting for


               

Bm




I'm notrunning from you


 


[Chorus]


C

              

D




Come,Break me down


Bury me, Bury me


Em

                 

Bm




I am finished With you


C

                

D




Look   in   my  eyes   


You're killing me, killing me


Em

               

Bm




All I wanted was you


 


[Bridge]


  

C

            

D

      

Em




I tried to be someone else


    

G

                 

C




But nothing seemed to change


  

D

          

Em

            

G

        

C




I know now, this is who I really am inside


        

D

        

Em




Finally found myself


G

              

C




Fighting for a chance


  

D

         

Em

           

C




I know now, this is who I really am


 


[Chorus]


C

              

D




Come,Break me down


Bury me, Bury me


Em

                 

Bm




I am finished With you


C

                

D




Look   in   my  eyes   


You're killing me, killing me


Em

               

Bm




All I wanted was you