Poison by Alice Cooper | Lyrics with Guitar Chords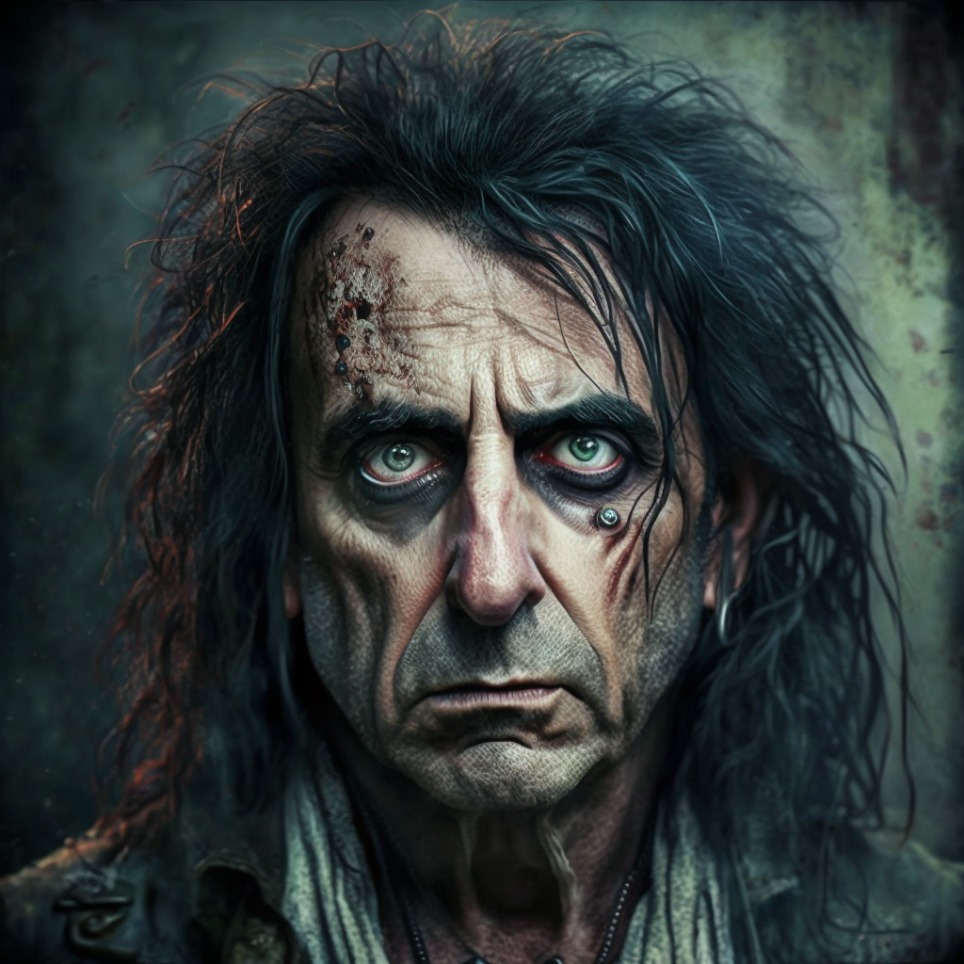 Poison was written by in-demand songwriter Desmond Child and became one of Cooper's biggest hits. Desmond Child has written hit songs for Jon Bon Jovi and Aerosmith amongst others. The main riff was used earlier in a song for John Waite, who wrote the hit song "Missing You."
You can learn to play Poison by Alice Cooper with guitar chords, lyrics and a strumming trainer directly in the Uberchord app. This app listens to your guitar chords and gives you visual feedback in real-time in case you make a mistake.
Key of the Song:
The original key of Poison by Alice Cooper is in Bb major – G Minor.
Guitar Chords for Poison by Alice Cooper
Take note that these are just the chords of the song and there's no tab for the riff. However, if you can hear the rhythm and sound of the arpeggio figure, then all you have to do is apply it to every chord as you go through the song. Some parts will need to be arpeggiated while others just need a simple strumming pattern.
Video Lesson
Poison by Alice Cooper – Lyrics with Chords
[Verse]


 


Em

           

C

       

G

           

D




  Your cruel, device, Your blood, like ice


Am

         

F

           

C

      

E




  One look, could kill, my pain, your thrill


 
 


[Chorus]


 


Am

        

F

              

C

          

G




  I wanna love you but I better not touch


Dm

        

Bb

              

F

      

C

          

Bm




  I wanna hold you but my senses tell me to stop


        

G

              

D

           

A




I wanna kiss you but I want it too much


Em

        

C

                  

G

        

D

        

Em

   

C

  

G

   

D




  I wanna taste you but your lips are venomous poison


       

Em

     

C

       

G

          

D

            

Em

   

C

   

G

   

D




You're poison running through my veins you're poison


Em

      

C

     

G

           

D




I don't wanna break these chains


 
 


[Verse]


 


Em

           

C

       

G

         

D




  Your mouth, so hot, your web, I'm caught


Am

          

F

       

C

         

E




  Your skin, so wet, Black lace on sweat


Am

           

F

                

C

           

G




  I hear you calling and it's needles and pins


Dm

        

Bb

               

F

        

C

            

Bm




  I wanna hurt you just to hear you screaming my name


 
 


[Chorus]


 
            

G

                    

D

        

A




Don't wanna touch you but you're under my skin


Em

        

C

                 

G

        

D

        

Em

   

C

  

G

   

D




  I wanna kiss you but your lips are venomous poison


       

Em

     

C

       

G

          

D

            

Em

   

C

   

G

   

D




You're poison running through my veins you're poison


Em

      

C

     

G

           

D




I don't wanna break these chains you're poison


 
 


[Instrumental]


 


Em

 

C

  

G

 

D

 (play first four single stroke)     (This is just how I like to


Am

 

F

  

C

 

E

 (start to build)                     play the instrumental in my


Am

 

F

  

C

 

G

 (These chords same as chorus         acoustic version but change it


Dm

 

Dm

 

F

 

C

  but jam it out)                     up if you'd prefer)


Bm

 

G

  

D

 

A




Em

 

C

  

G

 

D

 (repeat twice more)
 
 


[Interlude]


 


Am

         

F

           

C

      

E




  One look, could kill, my pain, your thrill


 
 


[Chorus]


 


Am

        

F

              

C

          

G




  I wanna love you but I better not touch


Dm

        

Bb

              

F

      

C

          

Bm




  I wanna hold you but my senses tell me to stop


        

G

              

D

           

A




I wanna kiss you but I want it too much


Em

        

C

                  

G

        

D

        

Em

   

C

  

G

   

D




  I wanna taste you but your lips are venomous poison


       

Em

     

C

       

G

          

D

            

Em

   

C

   

G

   

D




You're poison running through my veins you're poison


Em

      

C

     

G

           

D




I don't wanna break these chains...  POISON!!


 


Am

        

F

              

C

          

G




  I wanna love you but I better not touch


Dm

        

Bb

              

F

      

C

          

Bm




  I wanna hold you but my senses tell me to stop


        

G

              

D

           

A




I wanna kiss you but I want it too much


Em

        

C

                  

G

        

D

        

Em

   

C

  

G

   

D




  I wanna taste you but your lips are venomous poison


       

Em

     

C

       

G

          

D

            

Em

   

C

   

G

   

D




You're poison running through my veins you're poison


Em

      

C

     

G

           

D




I don't wanna break these chains....


 


Em

  

C

   

G

   

D

 (Try n chill the song out but still picking heavily)
 


Em

      

C

     

G

           

D

              (even more chilled for the final


I don't wanna break these chains....      line and end with single strum 


                                          on the D)