My Favourite Game by The Cardigans | Lyrics with Guitar Chords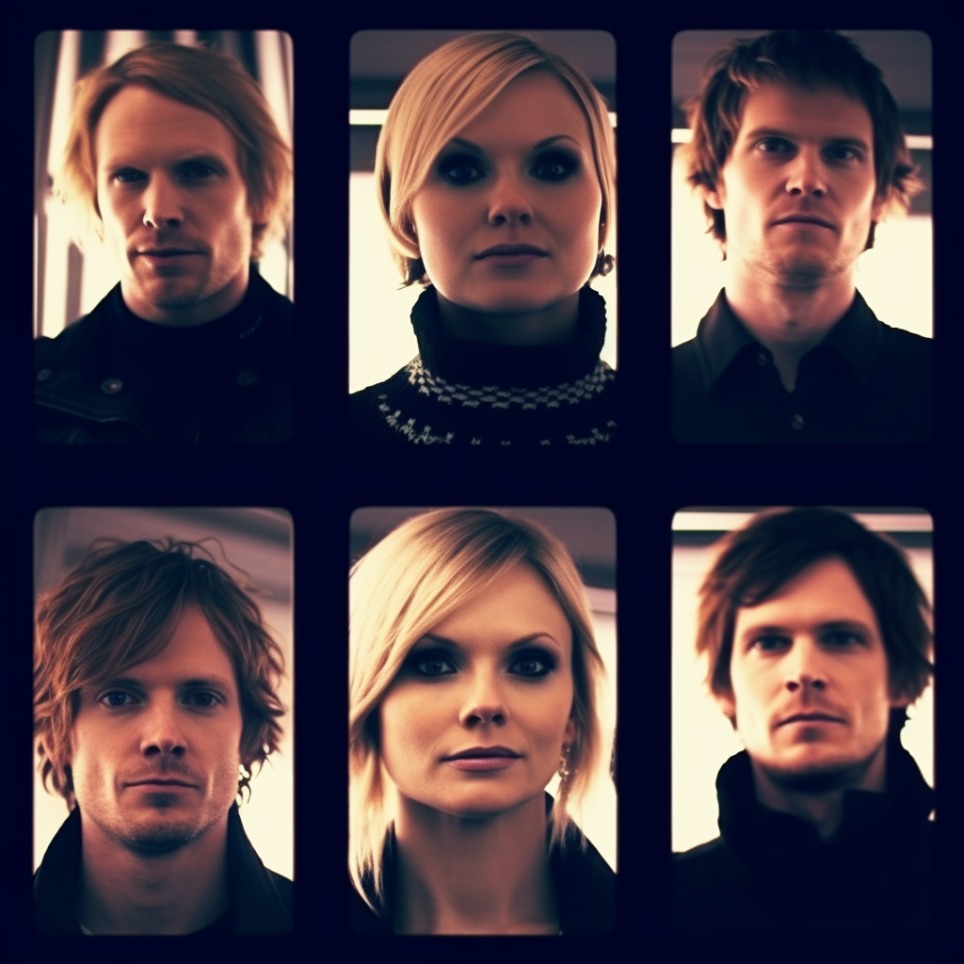 The Cardigans had released their 4th studio album when they released "My Favourite Game." The music video for the song generated lots of controversy due to the images of car crashes and reckless driving. The song was originally written as a slower country folk song before the tempo was doubled by their producer.
You can learn to play My Favourite Game by The Cardigans with guitar chords, lyrics and a strumming trainer directly in the Uberchord app. This app listens to your guitar chords and gives you visual feedback in real-time in case you make a mistake.
Key of the Song:
The original key of My Favourite Game by The Cardigans is in C minor.
Guitar Chords for My Favourite Game by The Cardigans
Pay attention to the capo marking below as that's why it's in C minor and not B minor. The whole song uses a Bm – A – E – G – A progression. Take notice of the best ways to conserve hand motion when changing between these chords and you should have no problems playing this one.
Video Lesson
My Favourite Game by The Cardigans – Lyrics with Chords
CAPO 1st


 


[Intro]


 


Bm

  

A

  

E

  

G

 

A


 
 


[Verse 1]


 


Bm

                       

A




I don't know what you're looking for


E

                          

G

          

A




you haven't found it baby, that's for sure


Bm

                           

A




You rip me up and spread me all around


E

                  

G

        

A




in the dust of the deed of time.


 


Bm

  

A

  

E

  

G

 

A


 
 


[Verse 2]


 


Bm

                         

A




And this is not a case of lust, you see


E

                    

G

             

A




it's not a matter of you versus me


Bm

                            

A




It's fine the way you want me on your own


E

                   

G

           

A




but in the end it's always me alone.


 
 


[Chorus 1]


 
         

Bm

        

G

        

A

    

F#5

  

A




And I'm losing my favourite game


        

Bm

         

G

      

A

   

F#5

  

A




you're losing your mind again


     

Bm

        

G




I'm losing my baby


E

          

A

         

F#




losing my favourite game.


 


Bm

  

A

  

E

  

G

 

A


 
 


[Verse 3]


 


Bm

                         

A




I only know what I've been working for


E

                       

G

       

A




another you so I could love you more


Bm

                             

A




I really thought that I could take you there


E

                     

G

              

A




but my experiment is not getting us anywhere.


 


Bm

  

A

  

E

  

G

 

A


 
 


[Verse 4]


 


Bm

                      

A




I had a vision I could turn you right


E

                       

G

      

A




a stupid mission and a lethal fight


Bm

                            

A




I should have seen it when my hope was new


E

                        

G

       

A




my heart is black and my body is blue.


 
 


[Chorus 2]


 
        

Bm

         

G

         

A

   

F#5

  

A




And I'm losing my favourite game


        

Bm

         

G

     

A

    

F#5

  

A




you're losing your mind again


     

Bm

        

G

         

A

   

F#5

  

A




I'm losing my favourite game


       

Bm

           

G

    

A

    

F#5

  

A




You're losing your mind again


     

Bm

        

G

     

E

         

A

         

F#




I'm losing my baby, losing my favourite game.


 


Bm

  

A

  

E

  

G

 

A


 
     

Bm

       

G

         

A

    

F#5

  

A




I'm losing my favourite game


       

Bm

          

G

      

A

   

F#5

  

A




You're losing your mind again


      

Bm

               

G

         

A

   

F#5

  

A




I've tried but you're still the same


    

Bm

        

G




I'm losing my baby


        

E

       

A

              

F#




You're losing a saviour and a saint.


 
 


[Outro]


 


Bm

  

A

  

E

  

G

 

A




E

  

G

 

A

  

E

  

G

 

A