Mississippi Queen by Mountain | Lyrics with Guitar Chords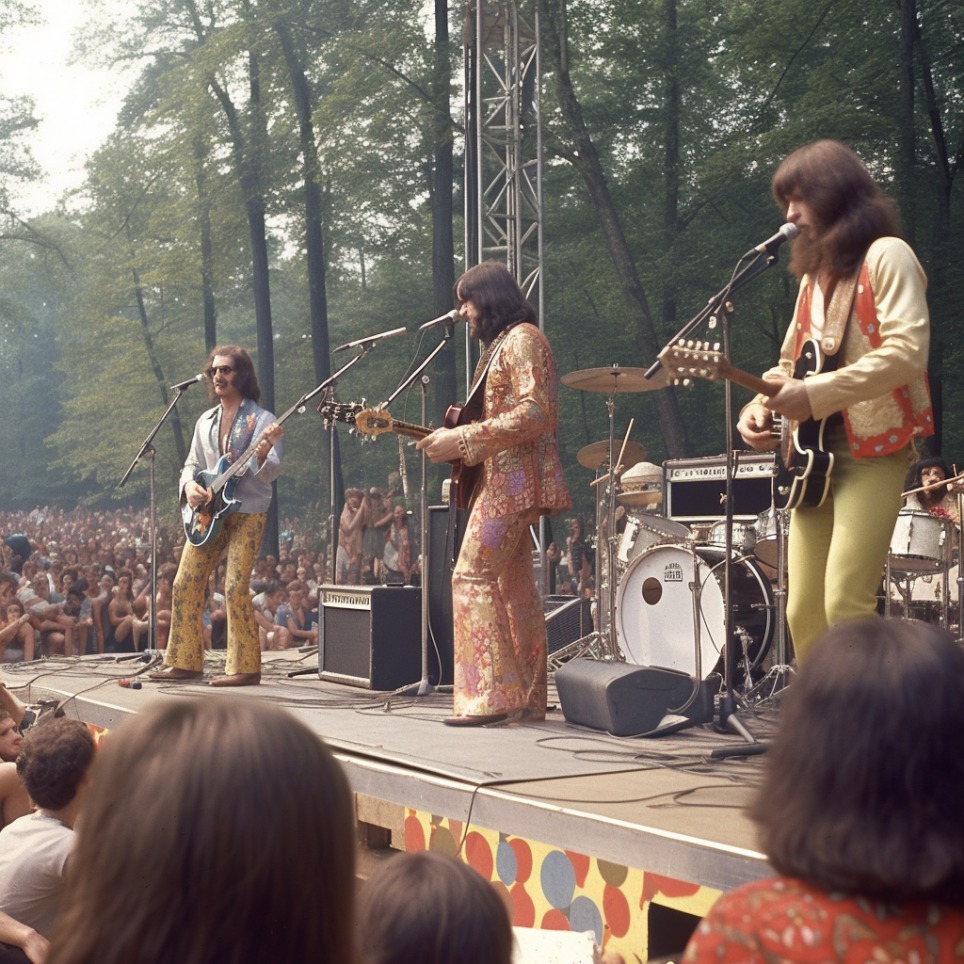 This classic rock song was Mountain's most successful single after charting at 21 on the Billboard Top 100 in the year 1970. The famous cowbell intro came about after the band's drummer grew tired of the repeated takes of the piano part. Jimi Hendrix visited the session when this song was recorded and told the band he liked the main riff.
You can learn to play Mississippi Queen by Mountain with guitar chords, lyrics and a strumming trainer directly in the Uberchord app. This app listens to your guitar chords and gives you visual feedback in real-time in case you make a mistake.
Key of the Song:
The original key of Mississippi Queen by Mountain is in E major.
Guitar Chords for Mississippi Queen by Mountain
This song is a blues in E which means you'll play the famous 3 chords of rock and blues. This is the V (B), IV (A), and I (E). Just strumming the chords won't get you the exact sound of the song, but it'll provide clues. As a beginner, we recommend just playing the power chord versions of these chords.
Video Lesson
Mississippi Queen by Mountain – Lyrics with Chords
[Main Riff]


 


B

       

A

 x2
 
 


[Verse 1]


E




 Mississippi Queen, if you know what I mean


 


 Mississippi Queen, she taught me everything


A




 Way down around Vicksburg, around Louisiana way


E




 Lived a Cajun lady, called the Mississippi Queen


B

                          

A




 You know she was a dancer, she moved better on wine


            

E




 While the rest of those dudes where gettin their kicks


 


B

   

A




Boy I beg your pardon I was gettin mine


 
 


[Verse 2]


E




 Mississippi Queen, if you know what I mean


 


 Mississippi Queen, she taught me everything


A




 This lady she asked me, if I would be her man


E




 You know that I told her, I'd do what I can


B

                          

A




 To keep her lookin pretty, buy her dresses that shine


            

E




 While the rest of them dudes where makin their bread


B

   

A




 Boy I beg your pardon I was losin mine


 


B

                          

A




 You know she was a dancer, she moved better on wine


            

E




 While the rest of those dudes where gettin their kicks


B

   

A




 Boy I beg your pardon I was gettin mine


 


 Ohhhhh   Mississippi Queen