Millionaire by Chris Stapleton | Lyrics with Guitar Chords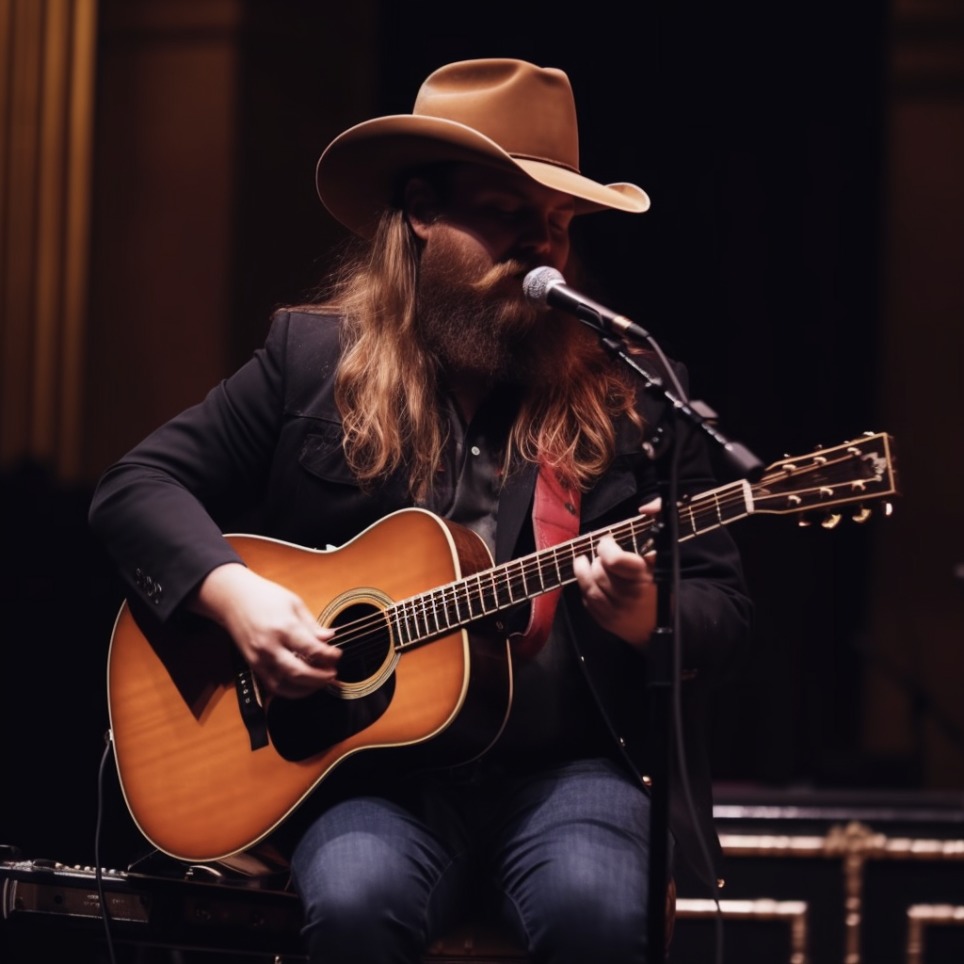 Millionaire is one of the hit songs not written by Stapleton. It was written by Kevin Welch in 2002 and recorded by Chris Ledoux. When Stapleton released his version, it later got a nomination for best country vocal performance.
You can learn to play Millionaire by Chris Stapleton with guitar chords, lyrics and a strumming trainer directly in the Uberchord app. This app listens to your guitar chords and gives you visual feedback in real-time in case you make a mistake.
Key of the Song:
The original key of Millionaire by Chris Stapleton is in G major.
Guitar Chords for Millionaire by Chris Stapleton
This song is another variation of the G – C – D progression. The only difference is the Cadd9 and Dsus4 chords. In order to play these chords, just take note of the new fingerings, which will be similar to the G chord and thus easier to change to.
Video Lesson
Millionaire by Chris Stapleton – Lyrics with Chords
[Intro]
G

 

Cadd9

 

G

 

G

 

Dsus4

 

Cadd9


 


(pause)


 


[Chorus 1]


          

G

            

Cadd9

         

G




They say  Love is more precious than gold


         

G

      

Dsus4

                 

Cadd9




Can't be bought       and it can't be sold


(drums)


      

G

      

Cadd9

    

G




I got love, enough to spare


           

G

  

Dsus4

       

Cadd9




That makes me     a millionaire


 


[Verse 1]


G/B

 

Cadd9

                                

G




            I got a woman with eyes that shine


Dsus4

  

Cadd9

              

G




  Down deep, as a diamond mine


Dsus4

 

Cadd9

                             

G




              She's my treasure so very rare


Dsus4

    

Cadd9

           

G




She made me     a millionaire


 


[Verse 2]


Dsus4

 

Cadd9

                                             

G




              When we ride around, ride around this old town


      

Dsus4

   

Cadd9

                 

G




In my beat-up car, with the windows down


Dsus4

 

Cadd9

                                       

G




              People look at her and they look at me


    

Dsus4

     

Cadd9

                    

G

              

Dsus4




And say  That boy's sure livin' in luxury       Sweet luxury


 


[Chorus 2]


       

G

            

Cadd9

         

G




 Cause love is more precious than gold


            

G

        

Dsus4

                  

Cadd9




It can't be bought no,       never could be sold


      

G

      

Cadd9

    

G




I got love, enough to share


          

G

  

Dsus4

         

Cadd9




That made me      a millionaire


 


[Interlude]


G

 

Cadd9

 

G

 

G

 

Dsus4

 

Cadd9


 


[Bridge]


G/B

 

Cadd9

                                     

G




            When the kisses fallll  from everywhere


     

Dsus4

  

Cadd9

           

G




Like riches on     a millionaire


Dsus4

 

Cadd9

                                               

G




            When my pockets are empty and the cupboard is bare


  

Dsus4

 

Cadd9

                 

G

   

Dsus4




I still feel    like a millionaire


 


[Chorus 2]


       

G

            

Cadd9

         

G




 Cause love is more precious than gold


            

G

        

Dsus4

                 

Cadd9




It can't be bought no,     and it can't be sold


      

G

      

Cadd9

    

G




I got love, enough to spare


           

G

  

Dsus4

           

Cadd9




That makes me        a millionaire


 


[Outro]


(slows down here, ends on single strum)


G

 

Cadd9

 

G

 

G

 

Dsus4

 

Cadd9



X