I Stand Alone by Godsmack | Lyrics with Guitar Chords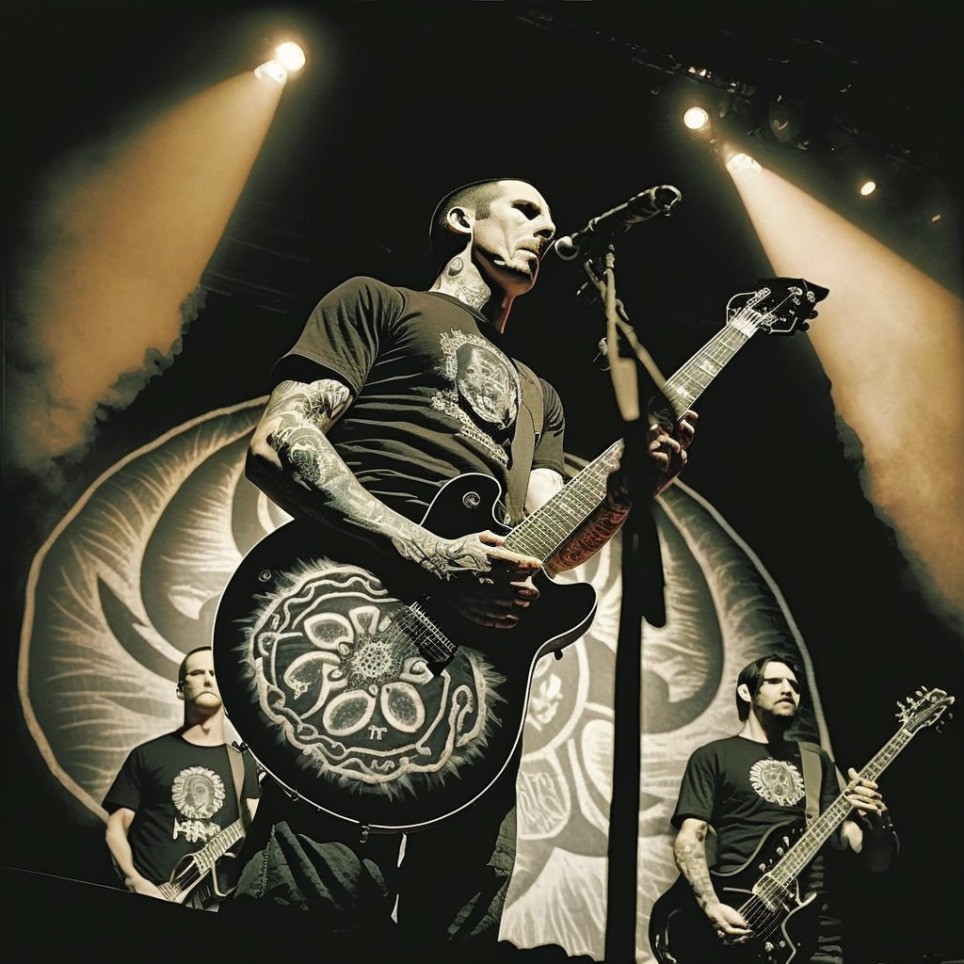 I Stand Alone was composed for the soundtrack to the movie The Scorpion King, which was one of the first films of Dwayne "The Rock" Johnson. Johnson himself praised the song as it summed up what the movie was about. The song was a rock hit as it reached no. 1 on the mainstream rock chart on Billboard. 
You can learn to play I Stand Alone by Godsmack with guitar chords, lyrics and a strumming trainer directly in the Uberchord app. This app listens to your guitar chords and gives you visual feedback in real-time in case you make a mistake.
Key of the Song:
The original key of I Stand Alone by Godsmack is in C minor.
Guitar Chords for I Stand Alone by Godsmack
Like many rock songs, this one won't use the full chords below but instead just use the powerchord shapes as seen below. Take advantage of your fret hand to mute the higher strings, and also your pick hand as well. This is a common problem when first learning distorted rock riffs like this, but will get easier with practice. 
Video Lesson
I Stand Alone by Godsmack – Lyrics with Chords
[Verse 1]


C

             

Ab

            

Eb

        

Bb




I've told you this once before: can't control me


C

             

Ab

                

Eb

       

Bb




If you try to take me down, you're gonna break


C

             

Ab

           

Eb

        

Bb




I feel your every nothing that you're doing for me


C

             

Ab

          

Eb

       

Bb

       

F




I'm thinking you ought to make your own way


 
 


[Chorus 1]


Ab

      

Eb

           

Bb

      

Ab




I stand alone inside I stand alone


 
 


[Verse 2]


C

             

Ab

       

Eb

         

Bb




You're always hiding behind your so-called goddess


C

             

Ab

                

Eb

       

Bb




So what? You don't think that we can see your face?


C

             

Ab

             

Eb

    

Bb




Resurrected back before the final falling


C

          

Ab

            

Eb

       

Bb




I'll never rest until I can make my own way


C

             

Ab

         

Eb

       

Bb




I'm not afraid of fading


 
 


[Chorus 2]


Ab

       

Eb




I stand alone


             

C




Feeling your sting down inside me


Bb




I'm not dying for it


Ab

        

Eb




I stand alone


      

C

             

Bb




Everything that I believe is fading


Ab

      

Eb

           

Bb

      

Ab




I stand alone inside I stand alone


 
 


[Bridge]


C

             

Ab

       

Eb

       

Bb




And now it's my time (Now it's my time)


C

             

Ab

        

Eb

       

Bb




It's my time to dream (my time to dream)


C

             

Ab

      

Eb

       

Bb




Dream of the skies (Dream of the skies)


C

        

Ab

                

Eb

          

Bb

             

F




Make me believe that this place isn't plagued by the poison in me


C

          

Ab

         

Eb

       

Bb

                     

F




Help me decide if my fire will burn out before you can breathe


C

             

Ab

      

Bb




Breathe into me


 
 


[Chorus 1]


Ab

      

Eb

           

Bb

      

Ab




I stand alone inside I stand alone


 
 


[Chorus 2]


Ab

       

Eb




I stand alone


             

C




Feeling your sting down inside me


Bb




I'm not dying for it


Ab

        

Eb




I stand alone


      

C

             

Bb




Everything that I believe is fading


Ab

  

Eb

  

Bb

                

Ab

       

Eb

  

Bb




I      stand alone inside I   stand  alone


Ab

  

Eb

  

Bb

                

Ab

       

Eb

  

Bb




I      stand alone inside I   stand  alone


 
 


[Outro]


      

Ab

  

Eb

  

Bb

                

Ab

       

Eb

  

Bb




Inside I      stand alone inside I   stand  alone


      

Ab

  

Eb

  

Bb

                

Ab

       

Eb

  

Bb




Inside I      stand alone inside I   stand  alone


      

Ab




Inside I