Falling by Harry Styles | Lyrics with Guitar Chords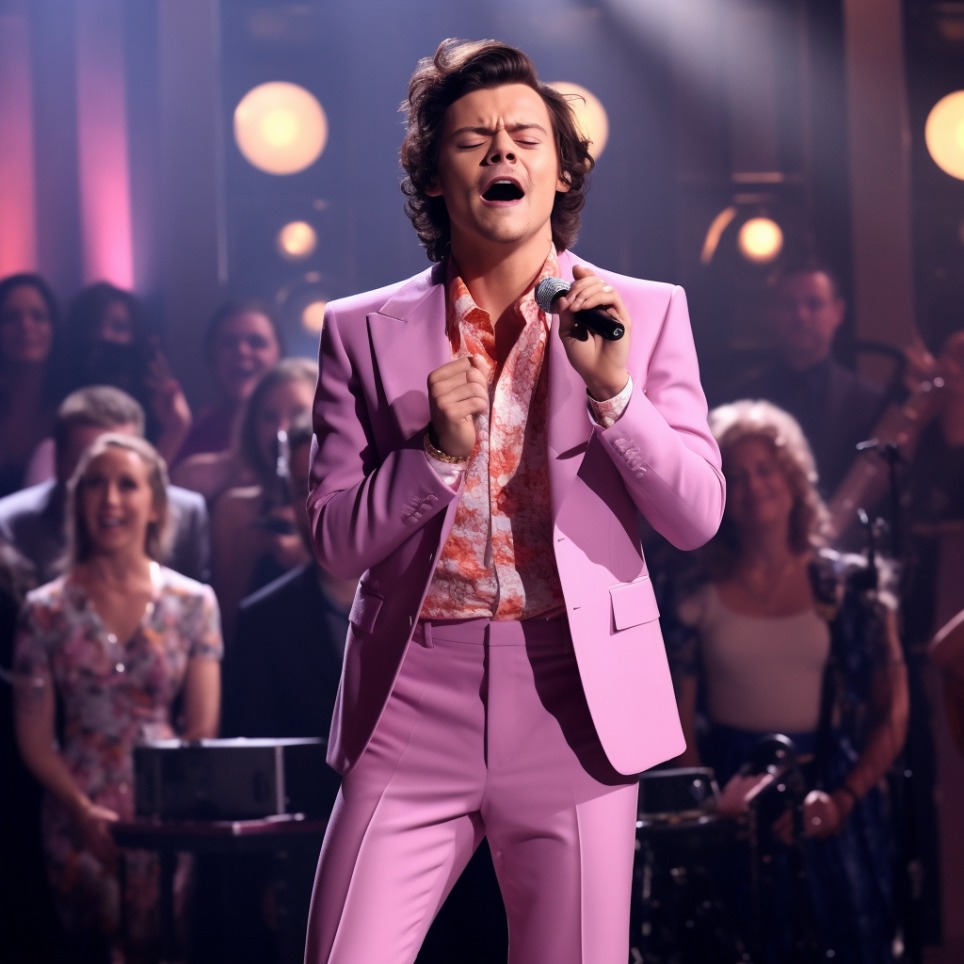 Styles wrote this song as a way to confront himself falling into old ways. His producer Kid Harpoon was the one who helped him explore this side of his songwriting. They worked together on this song and other big hits of Style's from his first album.
You can learn to play Falling by Harry Styles with guitar chords, lyrics and a strumming trainer directly in the Uberchord app. This app listens to your guitar chords and gives you visual feedback in real-time in case you make a mistake.
Key of the Song:
The original key of Falling by Harry Styles is in E major.
Guitar Chords for Falling by Harry Styles
This song has some more challenging chord changes. The E to C#m and G#m to A will require you to change hand positions. In order to prepare for this, practice changing into these shapes and positions slowly until you can do it without thinking about it.
Video Lesson
Falling by Harry Styles – Lyrics with Chords
[Intro]


E

   

C#m

   

B

  

E

  

A


 
 


[Verse 1]


          

E




I'm in my bed


               

C#m




And you're not here


            

B

                                   

G#m

       

A




And there's no one to blame but the drink in my wandering hands


              

E




Forget what I said


                

C#m




It's not what I meant


      

B

                                      

G#m

         

A




And I can't take it back, I can't unpack the baggage you left


 
 


[Chorus]


          

E




What am I now? What am I now?


            

C#m




What if I'm someone I don't want around?


    

B

                          

G#m

        

A




I'm falling again, I'm falling again, I'm fallin'


            

E




What if I'm down? What if I'm out?


            

C#m




What if I'm someone you won't talk about?


    

B

                          

G#m

        

A




I'm falling again, I'm falling again, I'm fallin'


 
 


[Verse 2]


             

E

                       

C#m




You said you care, and you missed me too


    

B

                               

G#m

         

A




And I'm well aware I write too many songs about you


                 

E

          

C#m




And the coffee's out at the Beachwood Cafe


       

B

                                       

G#m

           

A




And it kills me 'cause I know we've run out of things we can say


 
 


[Chorus]


          

E




What am I now? What am I now?


            

C#m




What if I'm someone I don't want around?


    

B

                          

G#m

        

A




I'm falling again, I'm falling again, I'm fallin'


            

E




What if I'm down? What if I'm out?


            

C#m




What if I'm someone you won't talk about?


    

B

                          

G#m

        

A




I'm falling again, I'm falling again, I'm fallin'


 
 


[Bridge]


    

A

                      

C#m

                  

E

    

C#m

   

B

  

G#m

 

A




And I get the feeling that you'll never need me again


 
 


[Chorus]


          

E




What am I now? What am I now?


            

C#m




What if you're someone I just want around?


    

B

                          

G#m

        

A




I'm falling again, I'm falling again, I'm fallin'


            

E




What if I'm down? What if I'm out?


            

C#m




What if I'm someone you won't talk about?


    

B

                          

G#m

        

A




I'm falling again, I'm falling again, I'm fallin'