Dream All Day by The Posies | Lyrics and Guitar Chords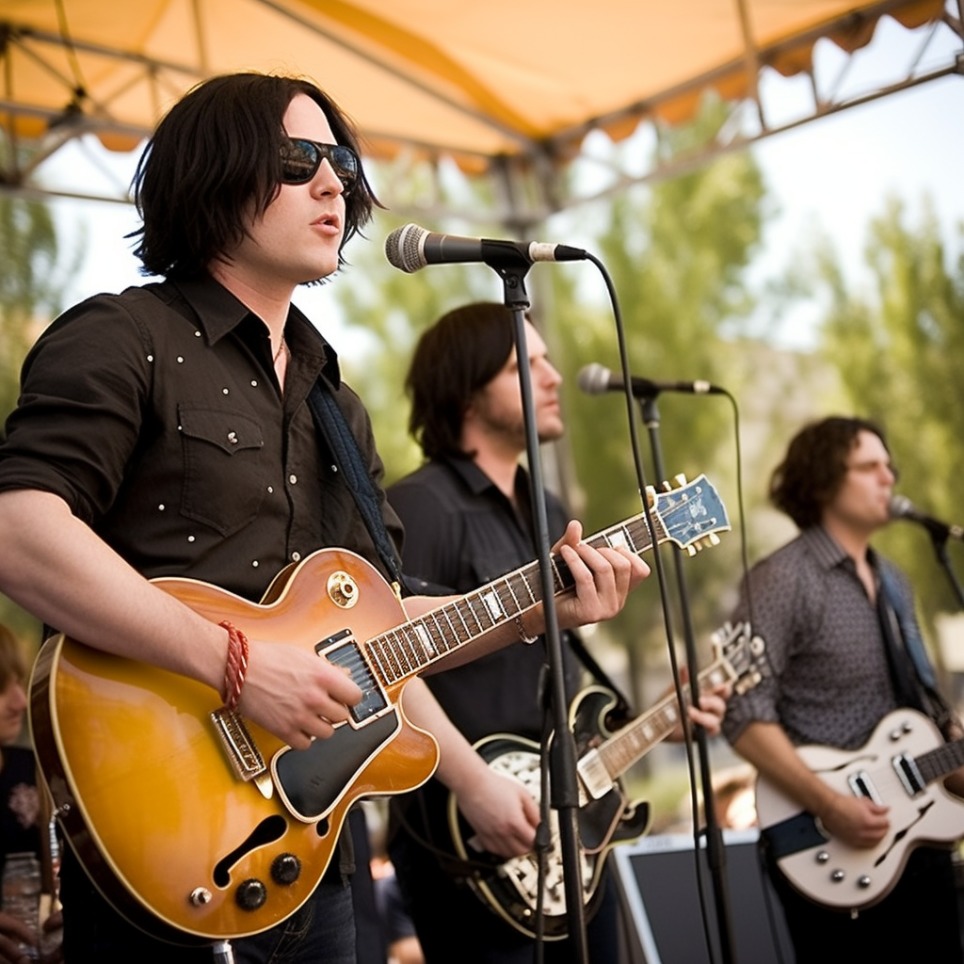 The Posies released this song off their 1993 album called Frosting On The Beater. Other songs on the album were used as attacks on the Seattle grunge scene or for the soundtrack of the movie Basketball Diaries. Dream All Day was also the title of their 2000 greatest hits album.
You can learn to play the chords you need to play Dream All Day by The Posies with the Uberchord app. This app features a guitar chord trainer and a strumming trainer. It listens to your guitar chords and gives you visual feedback in real-time in case you make a mistake.
Key of the Song:
The original key of Dream All Day by The Posies is in B minor.
Guitar Chords for Dream All Day by The Posies
The chords below will be quite different from the standard open chords many of our lessons feature. To play these chords, you must have a decent barre chord technique. This is because many chords will require you to use your other fingers to play the slight alterations to that chord shape used throughout the song.
Video Lesson
Dream All Day by The Posies – Lyrics with Chords
Intro:


 


F#sus4

   

E

   

F#sus4

   

E


 


Bmin

 

Bsus4

 

Bmin

  

Amaj

 

Asus4

 

Amaj

   

Bmin

 

Bsus4

 

Bmin

   

Amaj

 

Asus4

 

Amaj


 


(note: The above line gives an overall feeling of what's going on.  There's


 some little riff that includes the (sus) 4th but it's too hard to work


 it out because of the intense guitar fuzz and general noise)


 
 


Verse 1:


 


Bmin

     

Bsus4

  

Bmin

     

Amaj

 

Asus4

 

Amaj




    I've got a  lot of   thoughts


    I've got a  lot of   plans


    I've lost a lot of   sleep


         Tryin' to under-stand


 


Chorus:


 


G

          

Amaj

      

Bmin

         

Amaj




   I could dream all day (I could dream all day)


 


G

          

Amaj

      

Bmin

         

Amaj




   I could dream all day (I could dream all day)


 


G

          

Amaj

      

Bmin

         

Amaj

        

G




   I could dream all daaaaaaaaaaaaaaaaaaaaaaaaay


 
           

Amaj

      

Bmin

 

Bsus4

 

Bmin




   I could dream all day


 


Amaj

 

Asus4

 

Amaj

         

Bmin

 

Bsus4

 

Bmin

     

Amaj

 

Asus4

 

Amaj




     I  could dream all day


 


Verse 2:


 


In a blackened room


Staring out to space


Underneath a thousand blankets


Just to find a place


Where everything is reachable


Imagining is safe


I tried to make it so


I didn't even know


 


(chorus)


 


Bridge:


 


F#sus4

   

E

   

F#sus4

   

Asus4

(?? funny-sounding chord)     (repeat)


Ahhhhhhhhhhhhhhhhhhhhhhhhhhhhhhh


 
 


Solo:


                                                                  ah


E --------14-----------------------------------------------------------|


B --15~--------15----14~--14--14--                        -14----------|


G --16~--------------14~--14--14--< assorted clunks,      -14-16--16~--|


D --------------------------------  squeaks ands wheezes >-------------|


A ------X----X----X---------------                        -------------|


E ---------------------------------------------------------------------|


 


Verse 3:


 


I dreamt I was awake


My mouth was coloured grey


As the world revolved around me


I could only say


 


(chorus)


(chorus)

X