Ca (C'est Vraiment Toi) by Telephone | Lyrics with Guitar Chords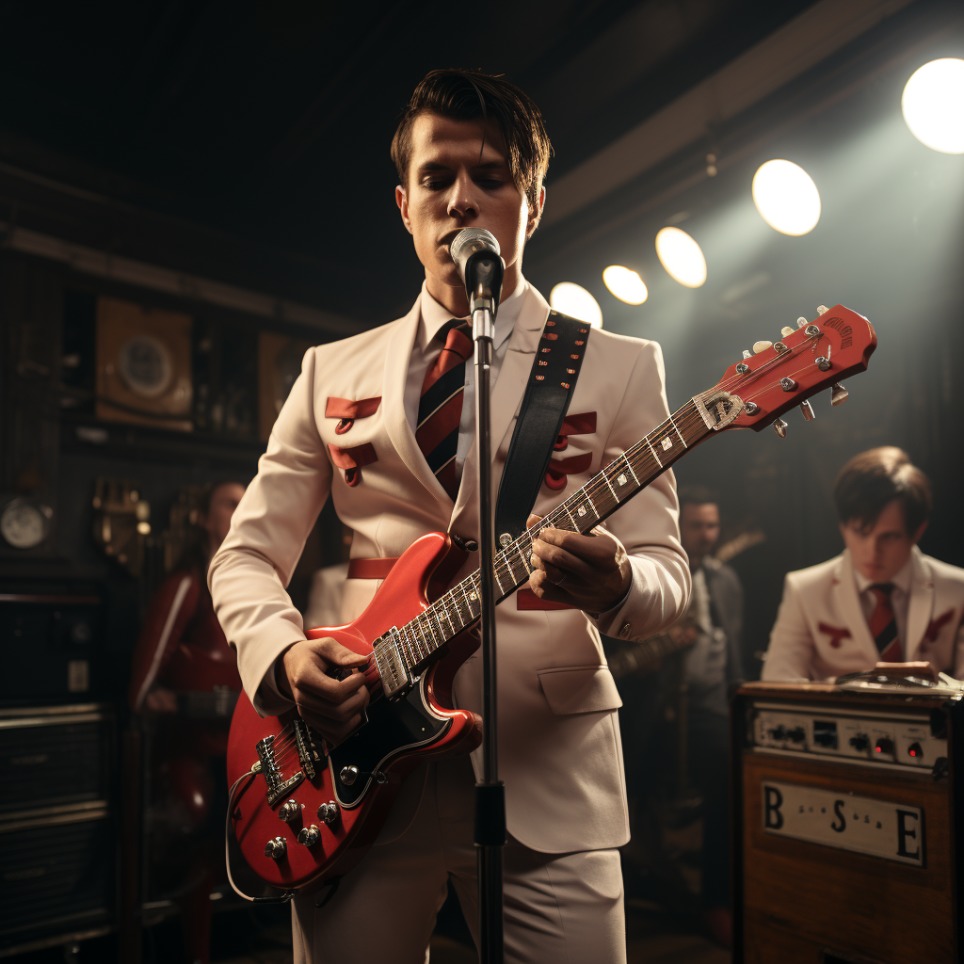 To the international guitar community, diving into world music can often lead to uncharted territories of melodic discovery. Enter Téléphone's "Ça (C'est Vraiment Toi)," a quintessential piece from France's rock repertoire. This iconic track, stemming from the band often equated with the Rolling Stones, offers guitarists a vibrant blend of rock and punk, characterized by its distinct riffs and energetic solos. The track isn't just a musical journey; its profound lyrics provide a commentary on individuality and societal pressures, echoing sentiments many artists, including guitarists, often grapple with. Delving into "Ça (C'est Vraiment Toi)" isn't just about mastering those riffs; it's about embracing the essence of French rock, understanding the universal language of music, and celebrating the unique identity that every guitarist brings to the table. So, the next time you're looking for international inspiration for your guitar sessions, let Téléphone's iconic track be your guide. Embrace its energy, its message, and most importantly, its call to be unapologetically yourself.
Telephone were one of the most popular French rock bands ever. They opened for the Rolling Stones in the 70s and sold 10 million records in France, which is more than most others of their kind. They broke up in 1986 but briefly reunited in 2015. 
You can learn to play Ca C'est Vraiment Toi by Telephone with guitar chords, lyrics and a strumming trainer directly in the Uberchord app. This app listens to your guitar chords and gives you visual feedback in real-time in case you make a mistake.
Key of the Song:
The original key of Ca C'est Vraiment Toi by Telephone is in E major.
Guitar Chords for Ca C'est Vraiment Toi by Telephone
Notice that the main riff below looks and sounds similar to Pretty Woman and Midnight Hour. The easiest way to play this is to use your 4th finger for the 4th fret notes, then use your 1st finger for the 2nd fret notes.
Video Lesson
Ca C'est Vraiment Toi by Telephone – Lyrics with Chords
[Intro] + [RIFF]


E

  

D7

  

A

  

B7

 (x4)
 


e|----------------------------------------------|


B|----------------------------------------------|


G|---------------------2------------------------|


D|--------------0-0--4------------2--------4-2--|


A|----------2--------------0-0--4-----2-2-------|


E|---0-0--4-------------------------------------|


 


[Chorus]


E

                                    

E

  

D7

  

A

  

B7




Quelque chose en toi, ne tourne pas rond


E

                                  

E

  

D7

  

A

  

B7




Un je ne sais quoi, qui me laisse con


E

                                    

E

  

D7

  

A

  

B7




Quelque chose en toi, ne tourne pas rond


E

                                   

E

  

D7

  

A

  

B7




Mais autour de moi, tout tourne si rond


 


[Verse]


     

E

                           

E




Des balles doum doum, aux roues des bagnoles


    

E

                                  

E




Au rythme tchouc tchouc, du train des Batignolles


    

E

                             

E




Au murmure de la ville, au matin des nuits folles


E (stop)


Ohhhhhh, rien ne t'affole


 


[Pre-Chorus] + [RIFF]


             

E

          

D7

   

A

   

B7




Et j'aime encore mieux ça


         

E

      

D7

   

A

   

B7




Oui je préfère ça


             

E

          

D7

   

A

   

B7




Oh j'aime encore mieux ça


            

E

       

D7

 

A

          

B7

         

F#m7




Car c'est vraiment toi, et rien d'autre que toi


A

            

B7

         

E

        

F#m7




  Non rien d'autre que toi, que toi


A

            

B7




  Et rien d'autre que, .... toi mon baby


 


[Solo]


E

  

D7

  

A

  

B7

 (x4)
 


[Chorus]


E

                                    

E

  

D7

  

A

  

B7




Quelque chose en toi, ne tourne pas rond


E

                                              

E

  

D7

  

A

  

B7




Mais dans tes pattes en rond, moi je fais ron-ron


E

                                    

E

  

D7

  

A

  

B7




Quelque chose en toi, ne tourne pas rond


E

                                   

E

  

D7

  

A

  

B7




Mais autour de moi, toi tu fais un rond


 


[Verse]


        

E

                           

E




Et les balles doum doum, aux roues des bagnoles


       

E

                       

E




Et la vie des saints, et leurs auréoles


    

E

                               

E




Le murmure de la ville, et des ses machines molles


E (stop)


Ohhhhhh, rien ne t'affole


 


[Pre-Chorus] + [RIFF]


             

E

          

D7

   

A

   

B7




Et j'aime encore mieux ça


         

E

      

D7

   

A

   

B7




Oui je préfère ça


             

E

          

D7

   

A

   

B7




Oh j'aime encore mieux ça


            

E

       

D7

 

A

          

B7




j'aime encore mieux ça, j'adore ça


 


[Bridge] + [RIFF 2]


E

  

D7

  

A

  

B7

 (x4)
 


e|-----------------------------------------|


B|-----------------------------------------|


G|-----------------------------------------|


D|--------------------------------2----5---|


A|----------2--------------0-0--4----4-----|


E|---0-0--4--------------------------------|


 


N.C.


Car ça! c'est vraiment toi


N.C.


Ca! c'est vraiment toi,             attention les gars


N.C.


Ca! c'est vraiment toi,             non non non


N.C.


Ca! c'est vraiment toi, ça se sent, hu


N.C.


Car ça! c'est vraiment toi,         hu hu hu hu hu hu


N.C.


Ca! c'est vraiment toi, ça se sent, ça se sent, ...


 


[Outro] + [RIFF]


       

E

  

D7

  

A

  

B7

                        

E

  

D7

  

A

  

B7




Ca se sent que c'est toi,           ça se sent


       

E

  

D7

  

A

  

B7

                        

E

  

D7

  

A

  

B7




Ca se sent que c'est toi,           ça se sent


       

E

  

D7

  

A

  

B7

                        

E

  

D7

  

A

  

B7




Ca se sent que c'est toi,           ça se sent


       

E

  

D7

  

A

  

B7

                        

E

  

D7

  

A

  

B7




Ca se sent que c'est toi,           ça se sent


                        

E

        

F#m7




Et rien d'autre que toi,


A

            

B7

         

E

        

F#m7




Non rien d'autre que toi,           que toi


A

            

B7

         

E

        

F#m7




Non rien d'autre que toi,           que toi


A

            

B7

         

E




Non rien d'autre que toi