Badfish by Sublime | Lyrics with Guitar Chords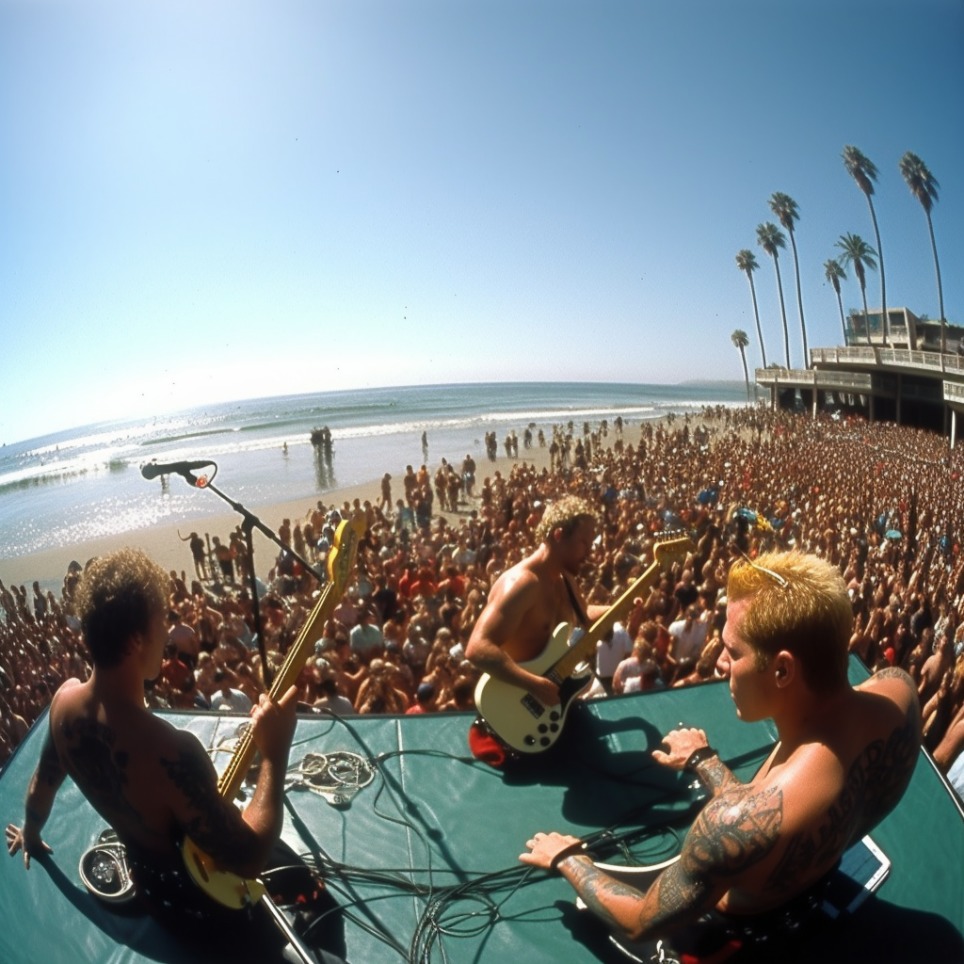 The song Badfish was originally recorded by a group called The Ziggens before Bradley Nowell made his version after meeting a member of that band. The song's opening is recorded in a Saloon in Long Beach California, as the song was written to highlight the poverty in the area. "Badfish" is slang for heroin, which Nowell famously struggled with throughout the band's tenure. So the song isn't just a catchy tune—it's an emblematic journey through the band's early DIY roots and poignant lyrics. Emerging from their 1992 self-produced demo "40oz. to Freedom," this track showcases Sublime's knack for blending genres, with reggae at the forefront.
As guitarists, it's an opportunity to dive into a reggae-infused rhythm, capturing the essence of a style that influenced many of Sublime's songs. But as you pluck those strings, remember the depth of the song's narrative. "Badfish" delves deep, touching on addiction and solitude, a reflection of Bradley Nowell's own battles. Dive into the chords, and let the story of "Badfish" flow through your fingertips.
You can learn the chords to play Badfish by Sublime with the Uberchord app. This app features a guitar chord trainer and a strumming trainer. It listens to your guitar chords and gives you visual feedback in real-time in case you make a mistake.
Key of the Song:
The original key of Badfish by Sublime is in D major.
Guitar Chords for Badfish by Sublime
This song only uses four chords as well: A, Bm, G, and D. To keep the reggae feel, play only the notes of the high strings of each chord. If you can add mutes on the "ands" of each beat, that'll help you give a further reggae feel to the song.
Video Lesson
Badfish by Sublime – Lyrics with Chords
[Intro]


A

 

Bm

 

G

 

A




A

 

Bm

 

G

 

A


 
 


[Verse]


 

A

                  

Bm




When you grab a hold of me 


G

                            

A




Tell me that I'll never be set free   


A

                 

Bm




Well I'm a parasite    


G

                             

A




Creep and crawl I step into the night    


A

            

D




Two pints of booze    


G

                         

A




Tell me are you a bad fish too (are you a bad fish too)


 
 


[Chorus]


D

                      

A




Ain't got no money to spend   


D

                   

A




I hope the night will never end   


D

              

A




Lord knows I'm weak  


            

D

                   

E




Wont some body get me off of this reef   


 
 


[Verse]


A

                    

Bm




Baby your a big blue whale  


G

                               

A




Grab the reef when all duck diving fails   


A

                          

Bm




Id swim but I wish I never learned    


G

                     

A




Waters too polluted with germs    


A

                                 

D




I dive deep when its ten feet over head   


G

                       

A




Grab the reef underneath my bed  (underneath my bed)


 
 


[Bridge]


D

                

A




Aint got no quarrels with God   


D

                       

A




Ain't got no time to grow old   


D

              

A




Lord knows I'm weak   


                

D

                

E




Wont somebody get me off of this reef 


 


[Solo]


A

 

Bm

 

G

 

A




A

 

Bm

 

G

 

A


 


[Chorus]


D

                

A




Ain't got no quarrels with God   


D

                       

A




Ain't got no time to get old   


D

              

A




Lord knows I'm weak   


                

D

                

E




Wont somebody get me off of this reef