5 Contemporary Fingerstyle Guitar Players You Need to Hear #1- Luca Stricagnoli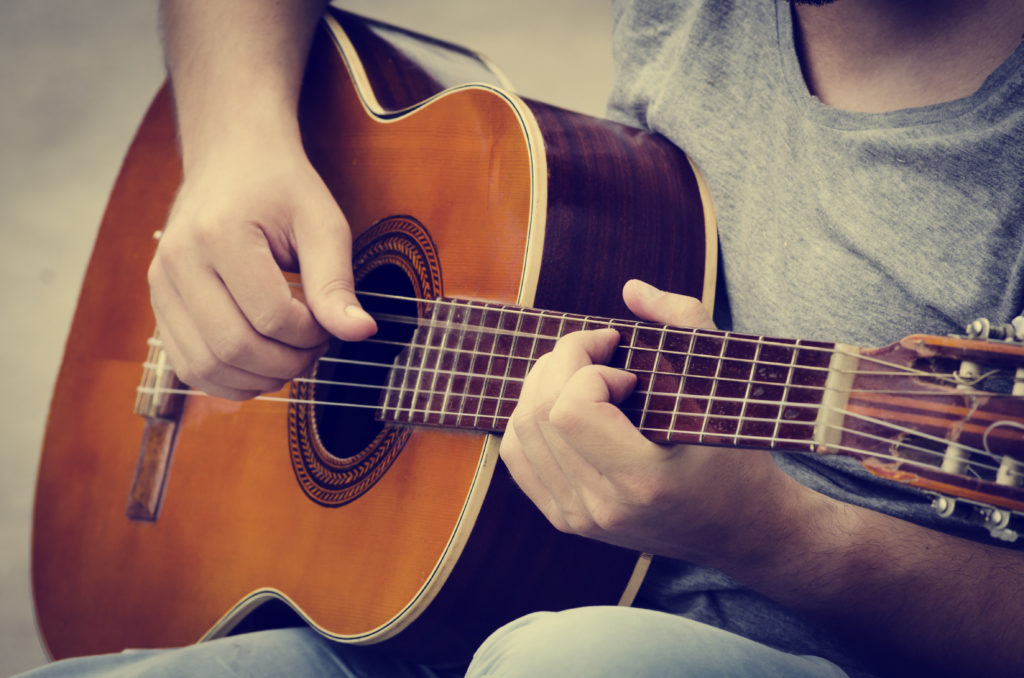 I recently penned an article on beginner fingerstyle guitar technique, which got me thinking about all of the opportunities that open up when you put that pick down and play without it for a while. Unfortunately, fingerpicking can be a really hard technique to get the hang of and it's really easy to give up trying if you feel like there's no point even bothering to learn it. So as a bit of motivation, I thought I'd take some time to look at a few of the many great fingerstyle guitarists who've truly taken this guitar style to the next level. You might never want to use a pick again once you see all the things you can do without it!
This week I will be looking at a recent favourite of mine – Luca Stricagnoli.
Luca Stricagnoli is an Italian born, classically trained guitarist- but that doesn't mean you should expect his music to be strictly classical. Currently signed to Candyrat Records, the 23-year old's latest releases encompass everything from experimental guitar compositions to cleverly arranged cover songs.
THUNDERSTRUCK
I first discovered Luca Stricagnoli after a friend linked me this on social media:
Luca Stricagnoli's Thunderstruck is a brilliantly arranged acoustic spin on one of ACDC's rock classics. The concept of the guitar cover song in itself, however, is nothing new. Youtube is full of talented fingerstyle guitarists performing acoustic renditions of the songs they love- Sungha Jung, for instance, is one of the many fabulous cover artists on Youtube you could take inspiration from if you're after ideas on how to create your own acoustic cover. In fact, with so many acoustic covers out there, it can be easy to get overlooked.
What sets Stricagnoli's Thunderstruck apart from these cover artists is his innate ability to push beyond the typical constraints of a cover song. Where most cover artists would simply repurpose the original melodic and chordal lines to suit the guitar, Stricagnoli integrates a vast array of guitar techniques and an astounding sense of rhythmic drive alongside the existing melody to create a cover that is both true to the original and uniquely its own.
NB: For intermediate to advanced players, Thunderstruck is a great piece to try and learn, especially if you want to develop your coordination. Stricagnoli has made the transcription of his cover available (for a small fee) online. Alternatively, you could easily use the video as a listening exercise and attempt to transcribe the song yourself.
A ONE MAN BAND
In some ways, Luca Stricagnoli is not far away from achieving this title. Skilfully adept at incorporating other instruments into his compositions, Stricagnoli allows himself to assume the role of both soloist and accompanist through a brilliant display of coordination and focus, which often sees him playing multiple instruments simultaneously.
It is in this way that Stricagnoli demonstrates how there are always new ways to make music- even on your own! His rendition of Last of the Mohicans features a violin bow, three guitars and just one performer.
If that weren't enough, Braveheart sees Stricagnoli abandon his right-hand technique altogether at times in favour of other melodic instruments!
It's a reminder that your playing is really only limited by how far you're willing to experiment. Luca Stricagnoli is one of many who have untapped the guitar's potential and used it to further their creative pursuits. So get experimenting and see where the guitar can take you!
PUSHING THE BOUNDARIES
Before I go on, you should probably watch this:
I could have easily dedicated this article to Erik Mongrain- the man to whom Stricagnoli has dedicated The Future to. Instead, I'll just take a moment to say that if you haven't previously heard of Erik Mongrain, he is definitely worth checking out too.
The style of playing exhibited by Stricagnoli in The Future- and by Mongrain in AirTap- doesn't always sit well with mainstream music listeners. As a guitarist, however, there is absolutely no denying that the level of skill required to create and perform a piece of this calibre is worthy of recognition.
Any guitarist who has ever attempted to play their instrument like Stricagnoli does in this video will be able to appreciate precisely how difficult it can be to generate a clear and consistent tone- especially at a moderately fast pace. What's more, the concentration required to do so often risks sacrificing some of the more emotionally expressive aspects of a musical performance.
The simple fact is: even the most technically impressive piece in the world will quickly lose its audience when played without some degree of emotion. It would have been easy for Stricagnoli to suffer under technical pressures in The Future. Instead, he showcases exactly how well this particular guitar style can capture emotion when used correctly.
The Future encompasses what I believe to be the essence of Stricagnoli's musicianship- a combination of talent and refined skill that allows itself to be distinguished by an ongoing thirst for creative innovation. Such an experimental style of guitar is a perfect example of how Stricagnoli seems to continually push his own boundaries.
I have not yet viewed a performance by Stricagnoli and not been in awe of some aspect of his musicianship. For any guitarist, the dedication Stricagnoli displays in constantly expanding on his own creativity is something to be aspired to. So, if you haven't yet caught up on all of the amazing work Luca Stricagnoli has to offer, what are you waiting for? Check out Luca Stricagnoli's Youtube Channel or Luca Stricagnoli's Website