This app has helped my skill exponentially. The way it breaks down lessons makes learning the guitar dauntless. Real talk from Connecticut. The updates are worth the time
Three steps to success
Real-time feedback
Learn guitar with real-time feedback and personal progress statistics. Uberchord listens to you play and seamlessly adapts to your skill level. It's fun and incredible effective.
Get Uberchord for iPhone
Just learning to play and this was a big help for chord changes
The Chords
Learn and master guitar chords with real-time feedback on your fingering, accuracy and timing.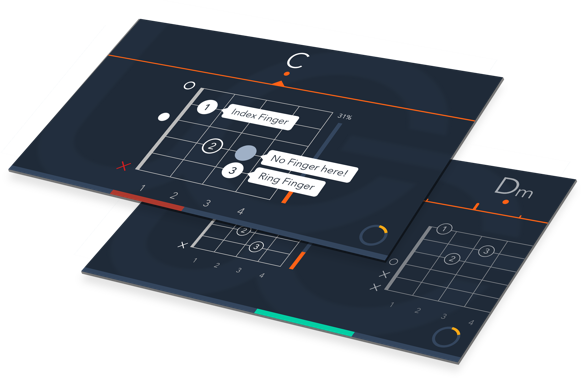 The Rhythm
Learn strumming and rhythm patterns with the world's first interactive strumming trainer. Your timing will be spot on in no time.
The Song
Uberchord's brand new song trainer teaches you your favorite tunes step by step, making sure you learn at the right pace.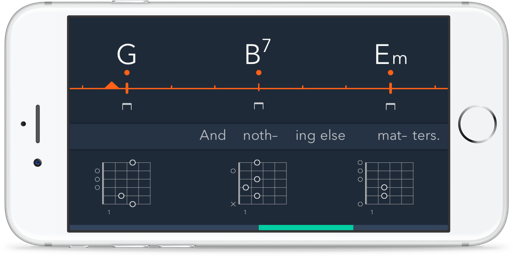 Your Success
Earn picks, experience points and keep track of your progress.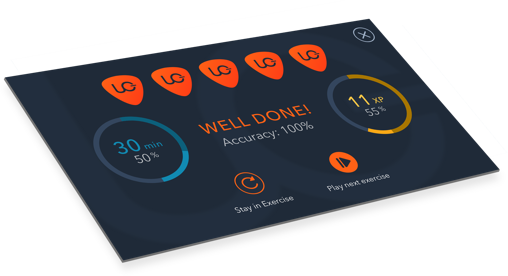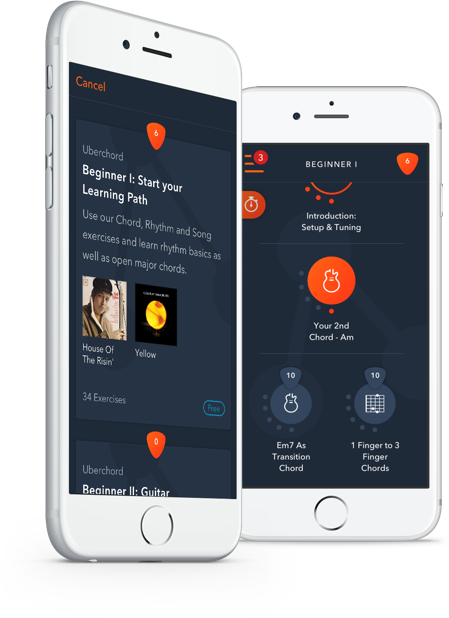 The all new Uberpath
Unlock your next level!
This is Uberchord's all new personal learning experience with your favorite songs and unlockable challenges. And it grows with your abilities.
Get Uberchord for iPhone
It took me 10 minutes and Uber chord had me switching between three different chords in succession.
THE CATALOG
We are incredibly proud to introduce a new era of Uberchord: The song catalog with 100 famous songs, each of them a handcrafted course. It's been a year's worth of work to put this together and we couldn't be more excited.
Songs by Ed Sheeran, Michael Jackson, U2, Pearl Jam, Coldplay, The Police, Bryan Adams, Paul Simon, The xx, Foo Fighters and many, many more — and new songs every week.
Get Uberchord for iPhone
It really teaches you with the best technology possible.
Changing the way we learn music instruments
Personal Training
Your daily guitar workout
Commit to a daily practice routine, set yourself goals and monitor your progress with statistics and reminders. Your personal workout program continuously adapts to your progress. One click and you are making music.
Get Uberchord for iPhone
Awesome App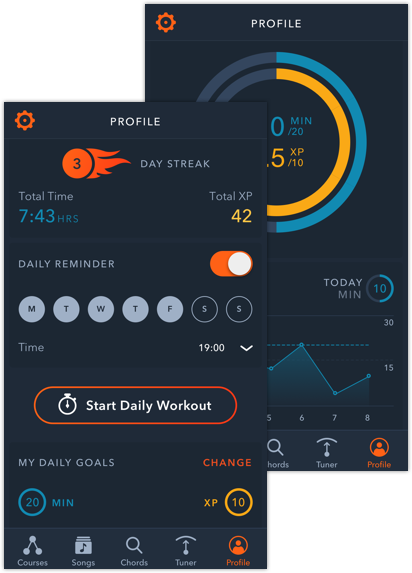 Chord recognizer
Cutting edge
Uberchord uses the iPhone's built-in microphone to recognize chords in real-time, including evil Jazz chords you've never heard of. If you can play it, Uberchord will know it.
Get Uberchord for iPhone
Amazing app for all ages!
Chord finder
Find any chord, in 19 tunings
Using the powerful Chord Finder, you can easily look up voicings for virtually any guitar chord.
Get Uberchord for iPhone
Teaches me everything. ❤️ love it.
Our chord finder is also available as a web app.
GO TO CHORD FINDER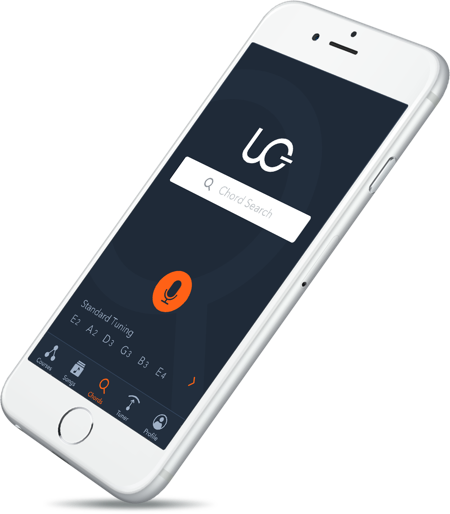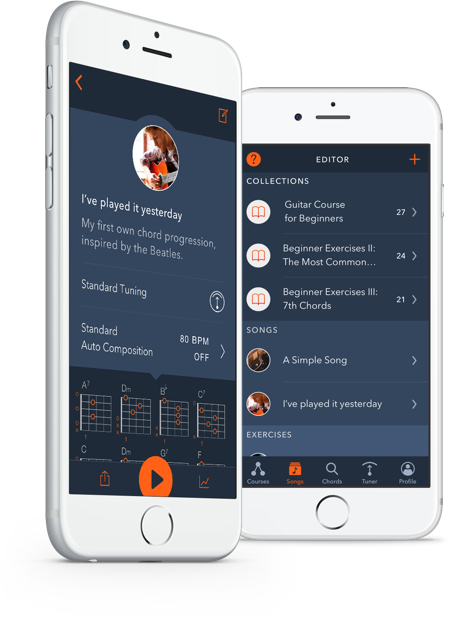 Lesson Editor
Create your own content
Use the Lesson Editor to easily create your own songs or build your own exercises. Instantly share your creation with family, friends or your students.
Get Uberchord for iPhone
Actually teaches you the basics and how to play the guitar for beginners.
High Precision Tuner
Fast, precise, stable
Save time by tuning your guitar with the built-in high precision tuner.
Get Uberchord for iPhone
This the best teaching app I have found so far. It very intuitive.